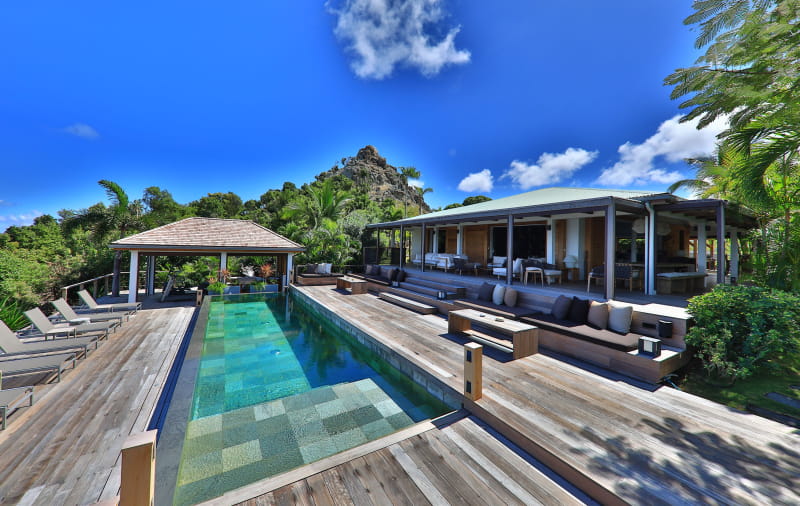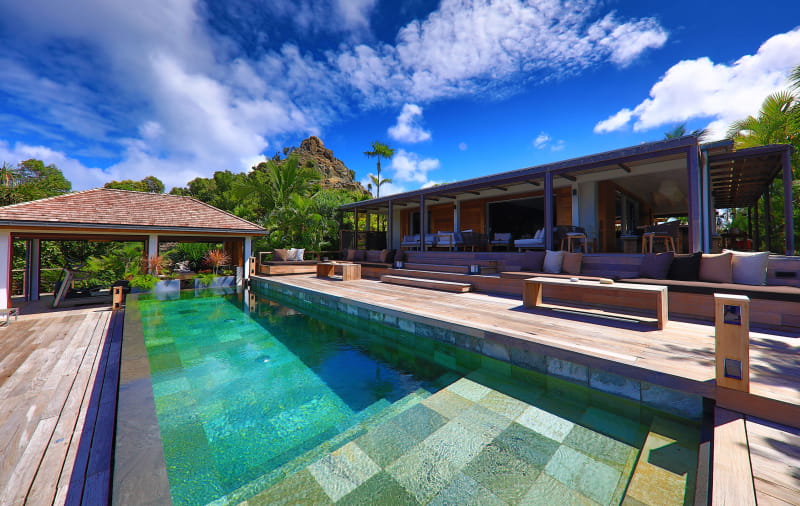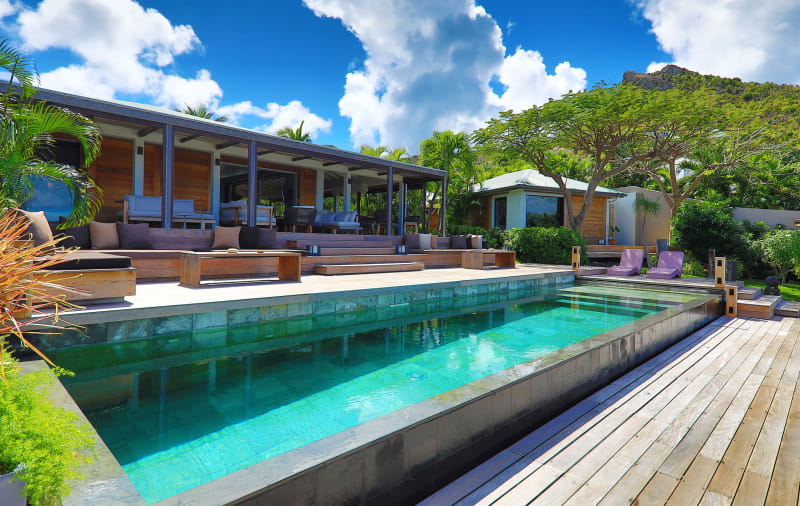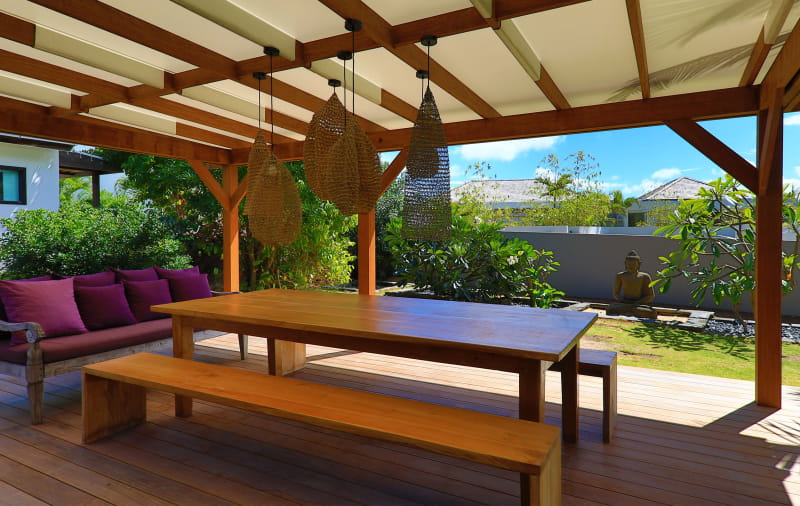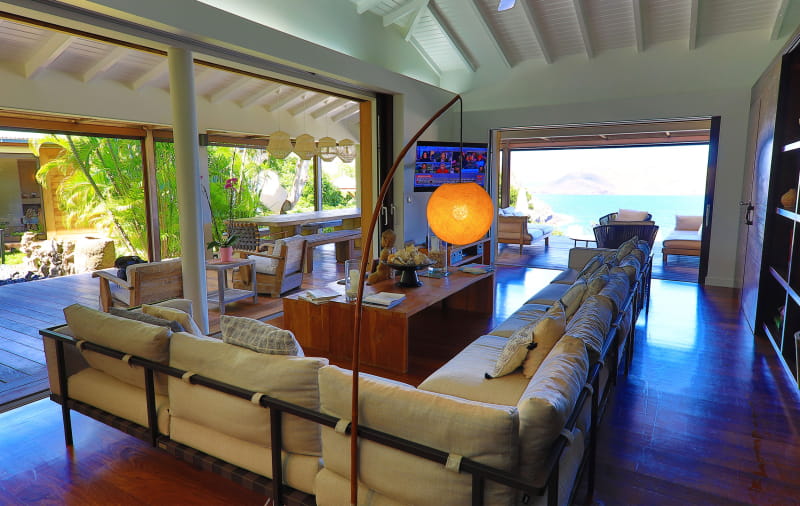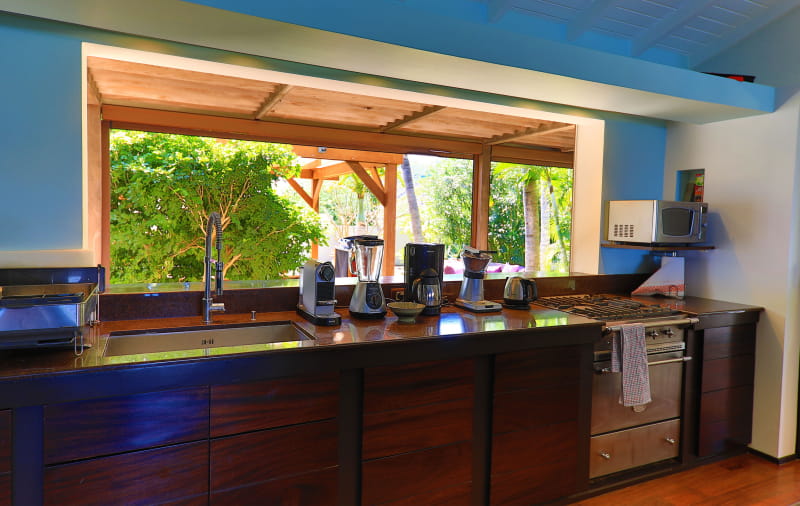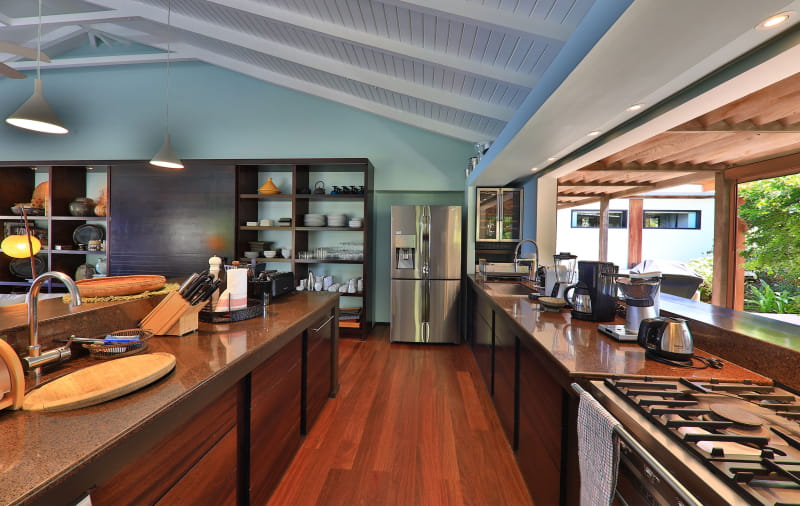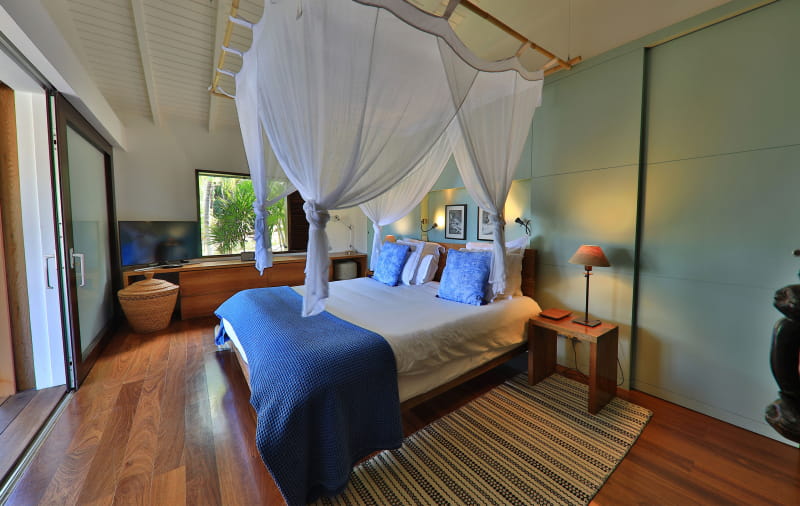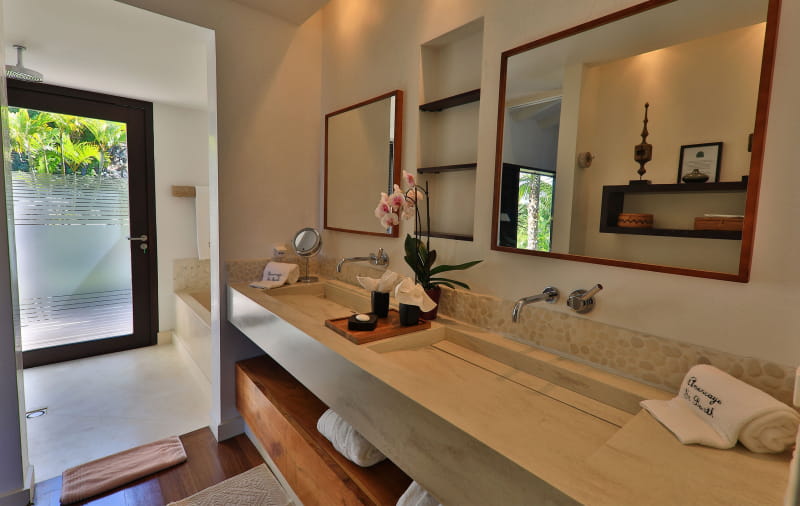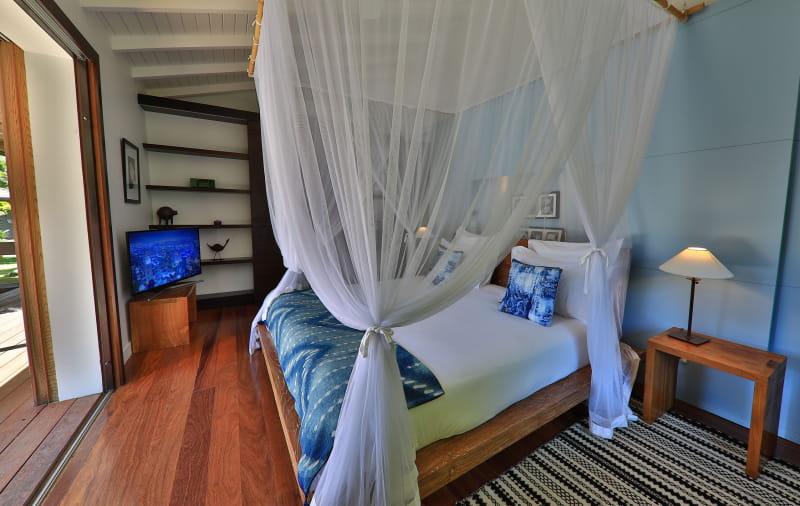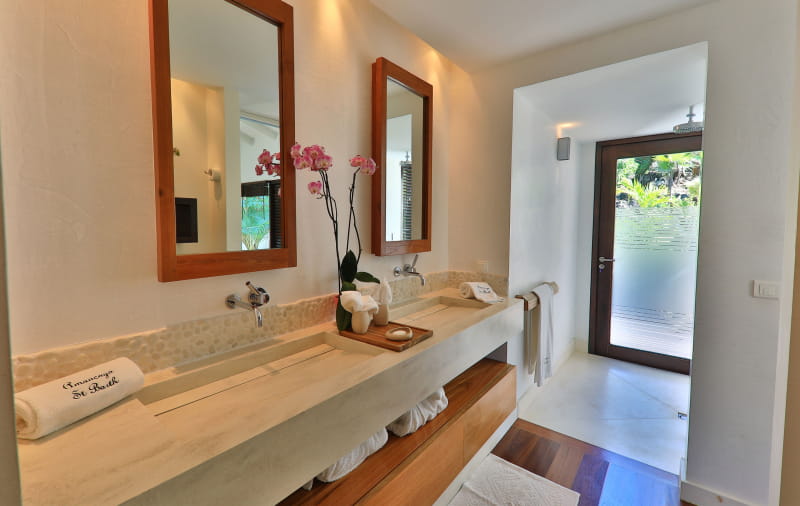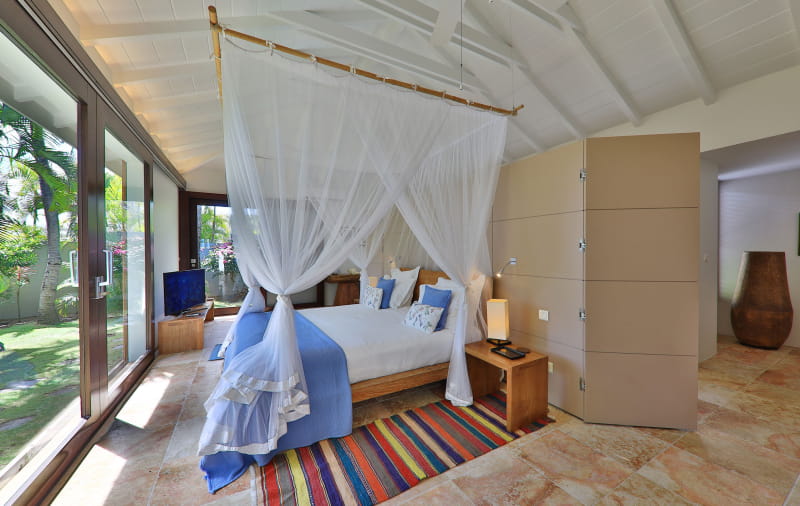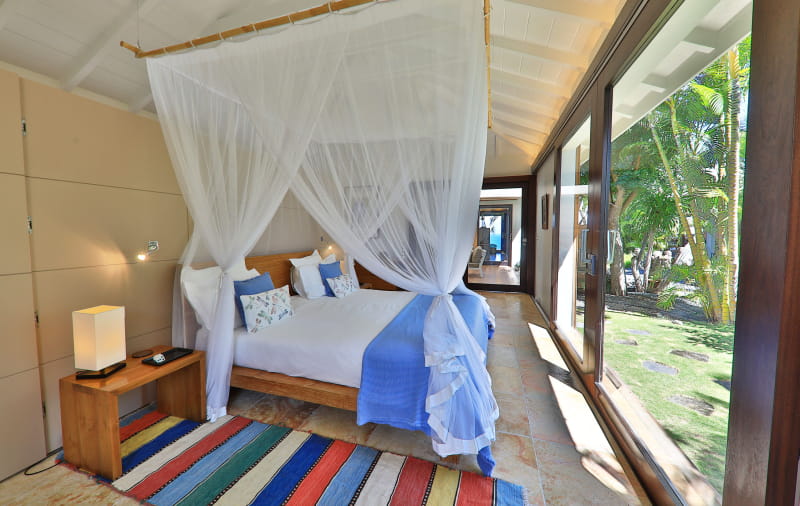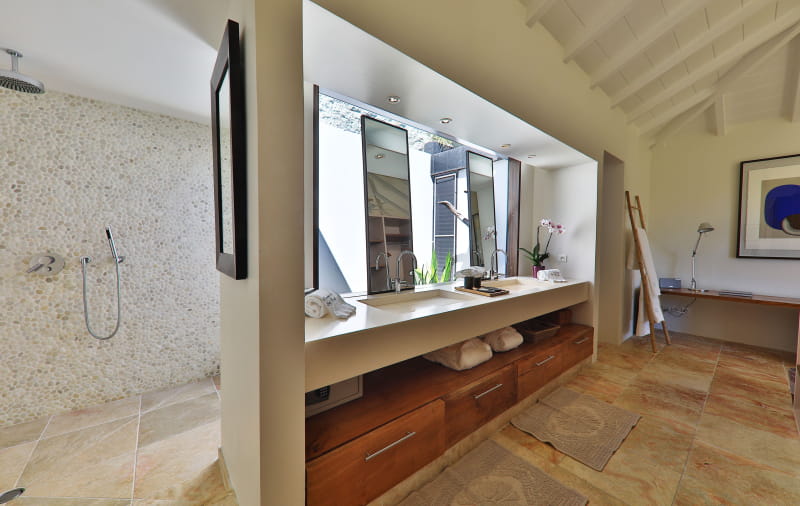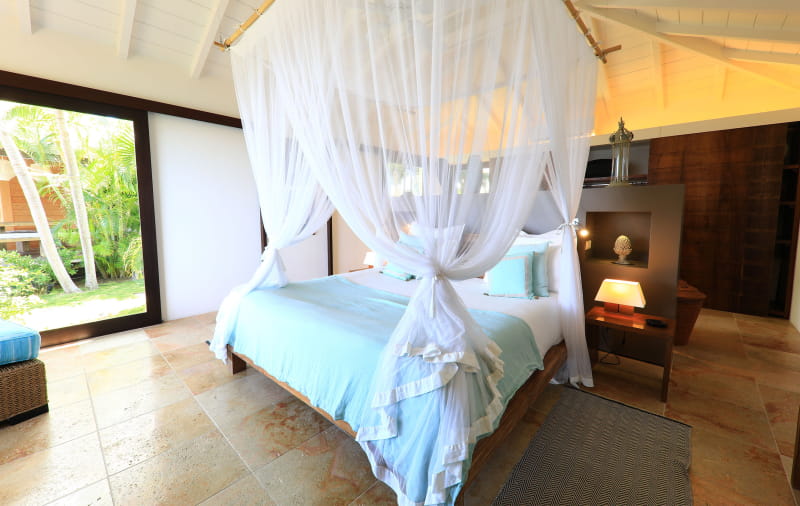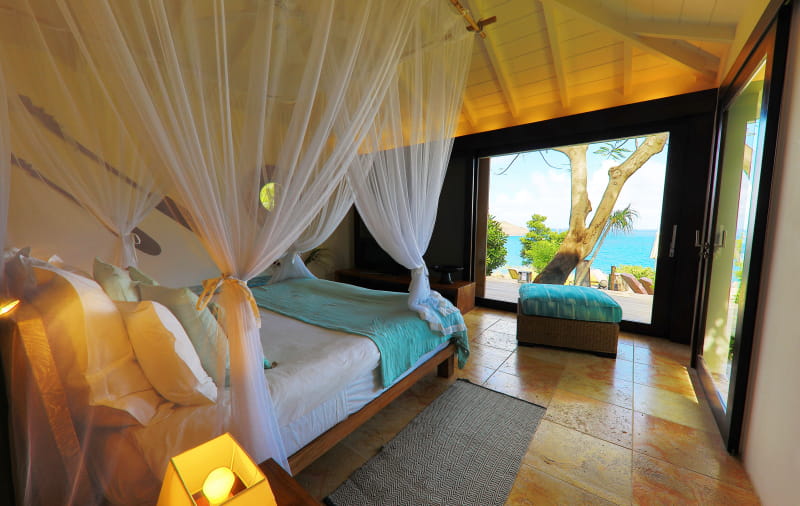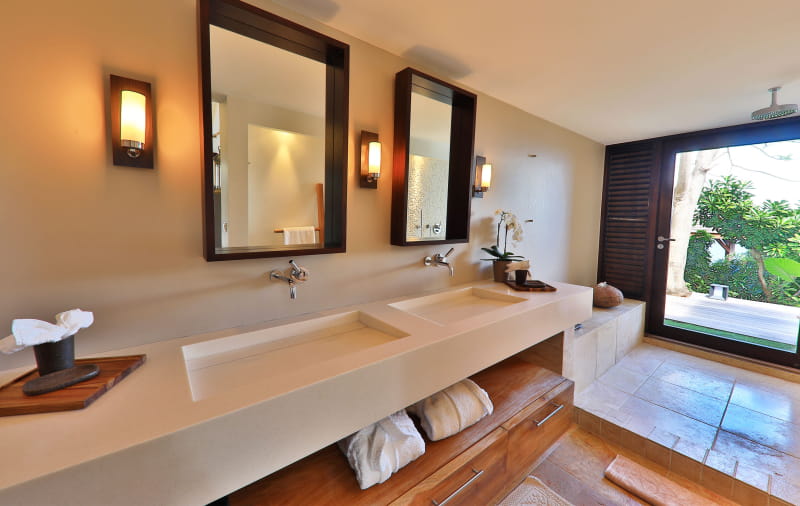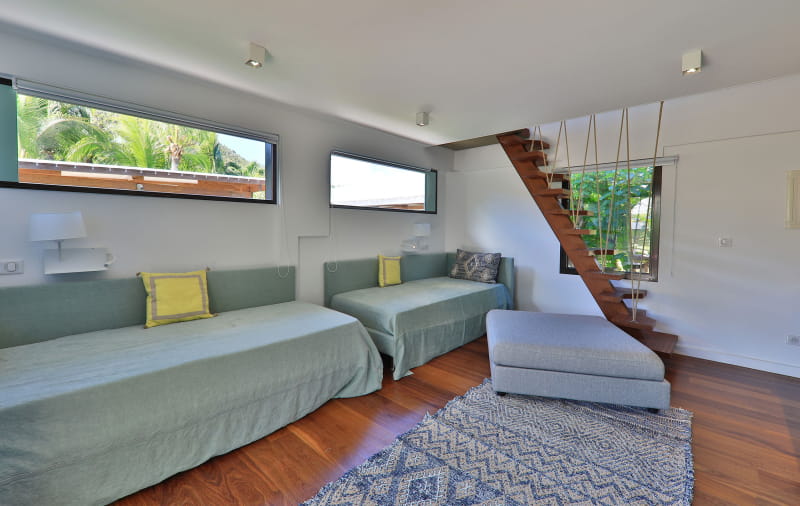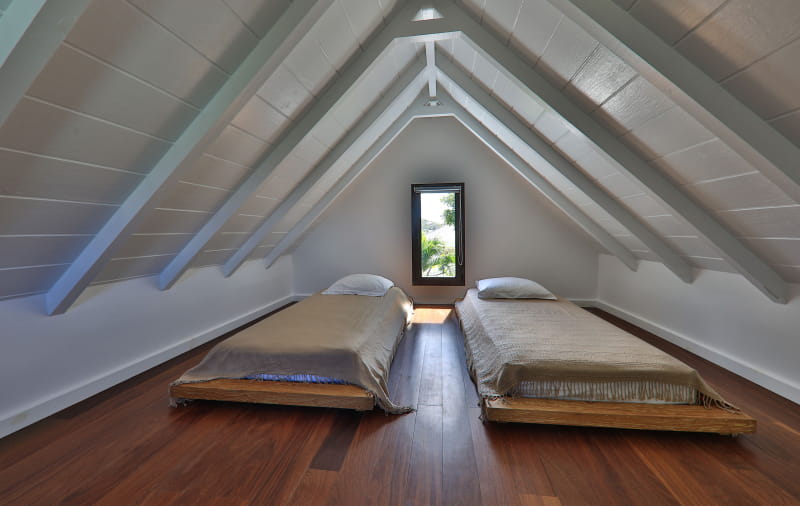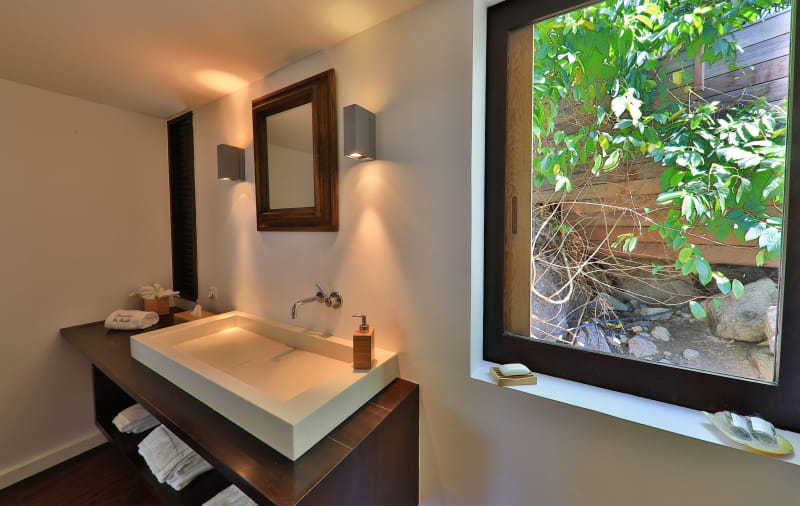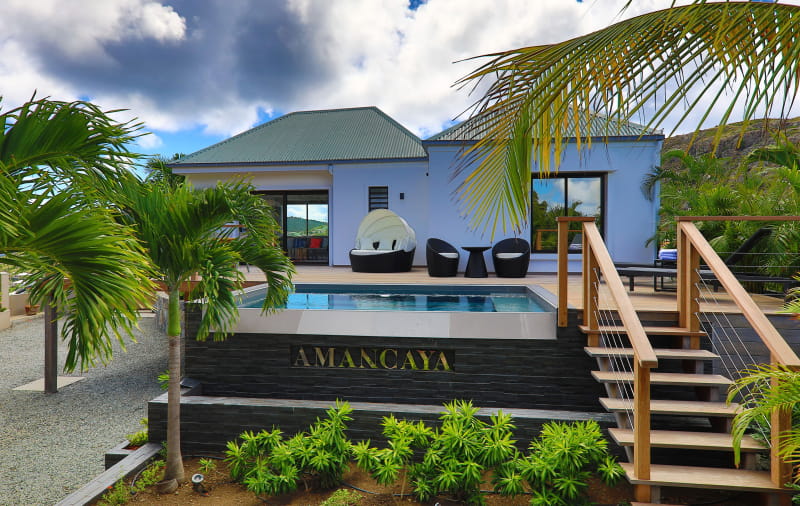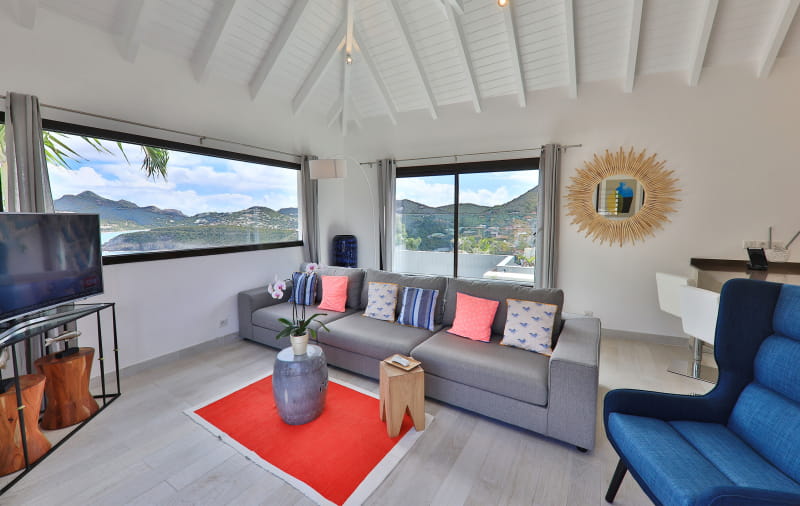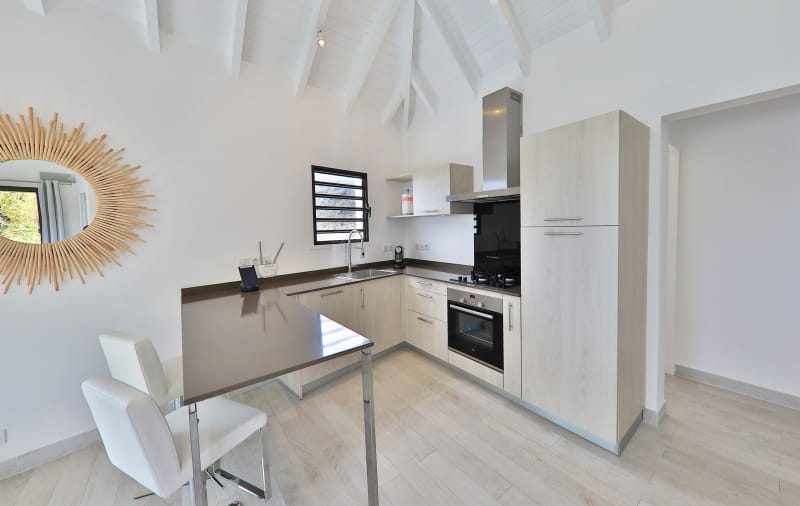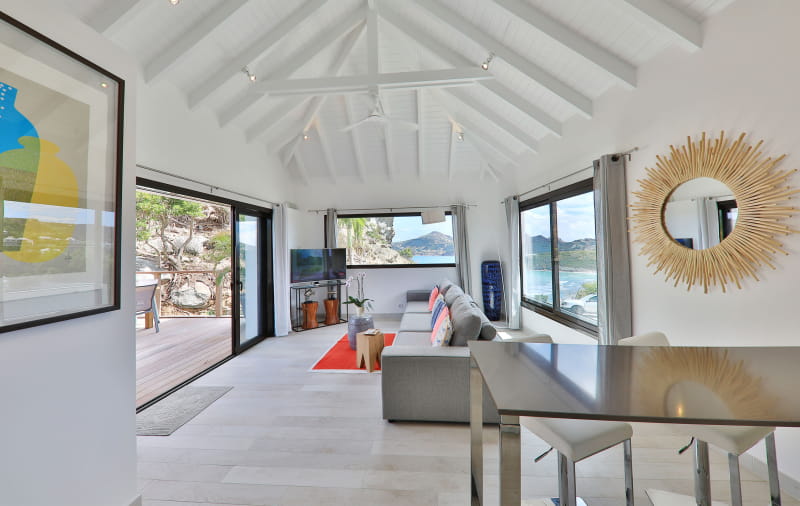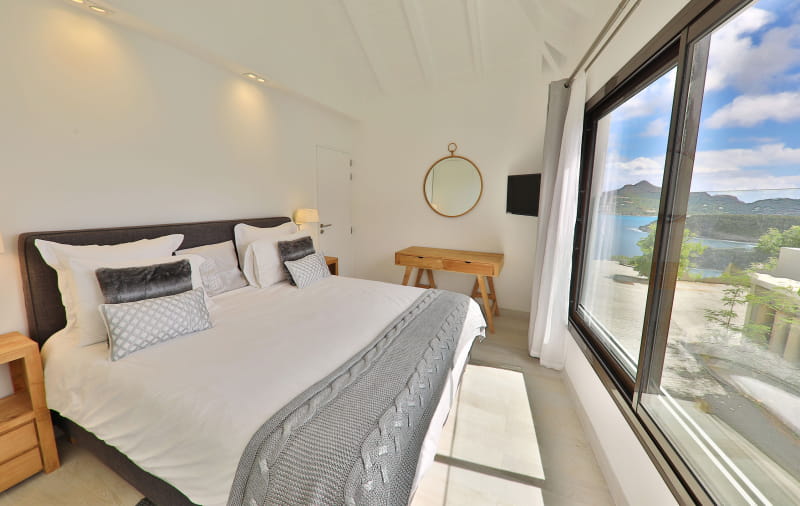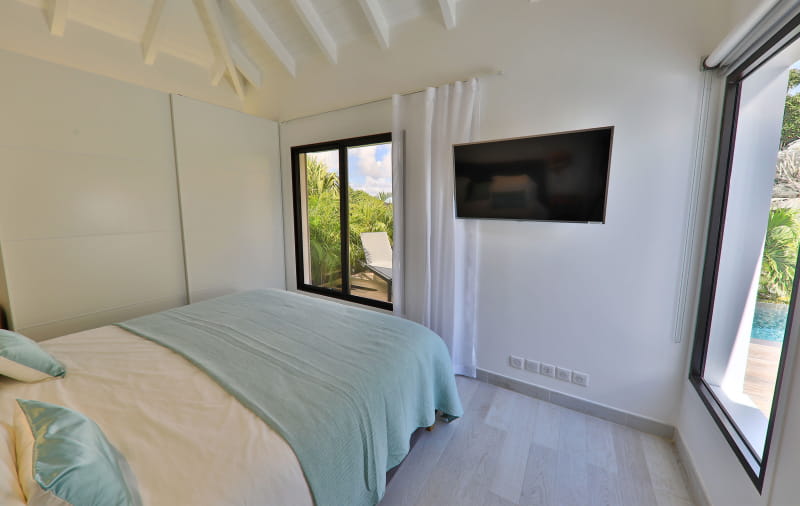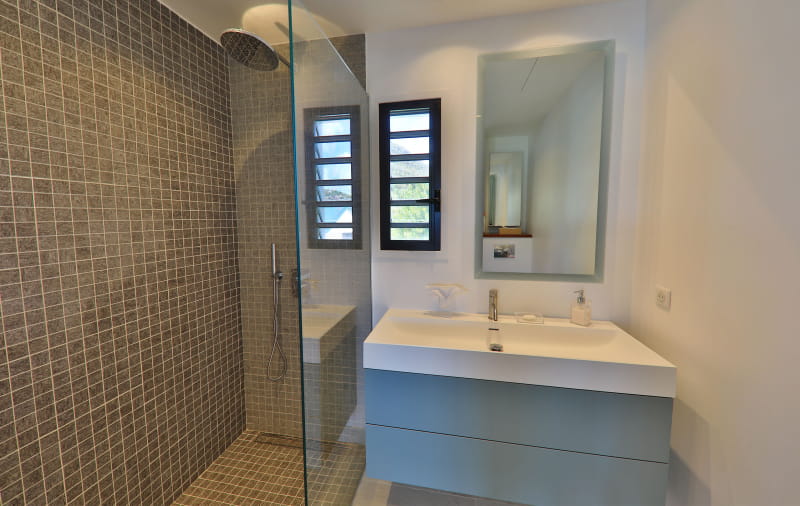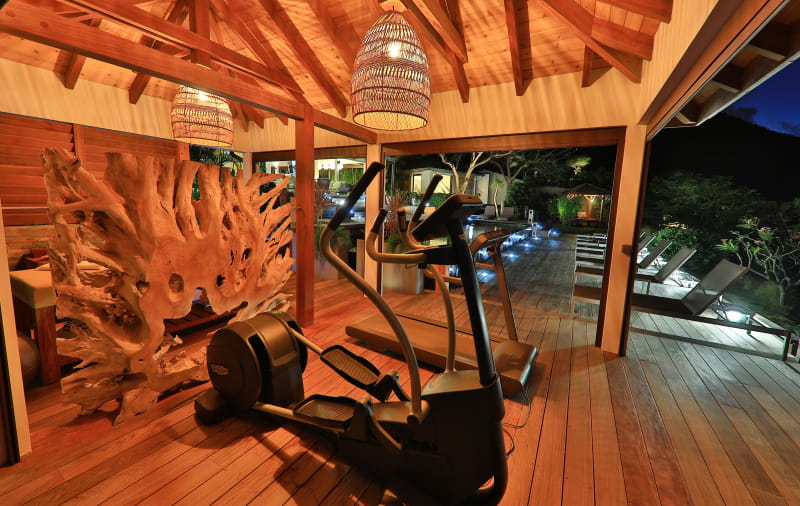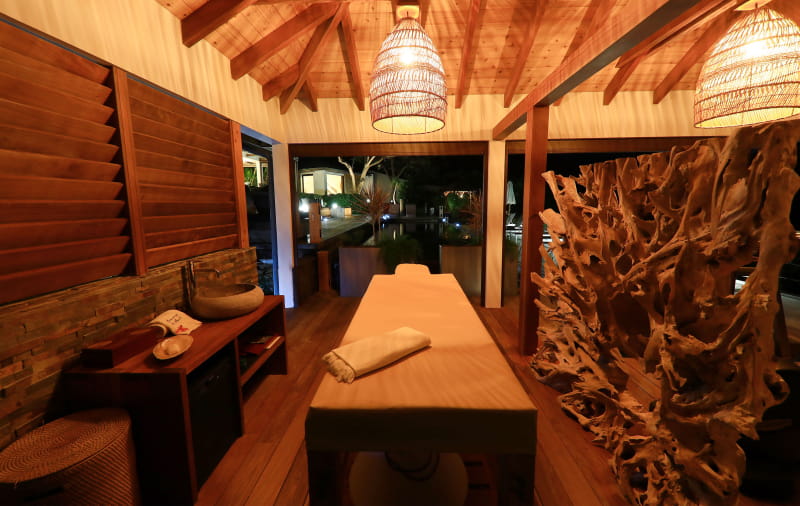 Description
Villa Amancaya is a stunning villa nested on the heights of Anse des Lézards.
Excellent privacy and breathtaking ocean view .
With its seven bedrooms , vast living spaces and large pool area, this villa is one of the most spacious and comfortable.
The profusion of wood throughout, the openening onto lush gardens and the gorgeous slate pool give a very "natural" feeling to this villa.
Villa details
Living room
Equipment Fan - TV - Wifi - French satellite - US satellite
Kitchen
Equipment Gaz BBQ - Expresso - Toaster - Microwave - Mixer - Dish washer - Iron
Bedroom 1
Equipment Air conditioning - Fan - Mosquito net - Safe - TV - Bathtub
Bedroom 2
Equipment Air conditioning - Fan - Mosquito net - Safe - TVInformation :
Dressing
Small fridge
Apple tv+sonos
Bedroom 3
Equipment Air conditioning - Fan - Mosquito net - Safe - TV
Bedroom 4
Equipment Air conditioning - Fan - Mosquito net - Safe - TV
Bedroom 5
Equipment Air conditioning - Mosquito net - Safe - TV - DVD
Bedroom 6
Equipment Air conditioning - Fan - Safe - TV
Bedroom 7
Equipment Air conditioning - Fan - Safe
Service +
Maid - Pool guy - Gardener - Linen - Towels - Beach towels
Restrictions
4x4 required
Rates
Price / week *
Low Season 2022
From 04/15/2022
To 12/15/2022
Festive 2022/2023
From 12/15/2022
To 01/10/2023
High Season 2023
From 01/10/2023
To 04/15/2023
Low Season 2023
From 04/15/2023
To 12/15/2023
1 bedroom
$19,000
$90,000
$26,000
$22,000
2 bedrooms
$19,000
$90,000
$26,000
$22,000
3 bedrooms
$21,000
$90,000
$30,000
$25,000
4 bedrooms
$23,000
$90,000
$34,000
$28,000
5 bedrooms
$25,000
$90,000
$38,000
$31,000
6 bedrooms
$30,500
$90,000
$45,000
$36,000
7 bedrooms
$30,500
$90,000
$45,000
$36,000
*Rates are subject to change without notice and do not include an additional 10% service fees
A 5% lodging tax is applied since January 1st,2008