Each villa fully serviced...
Prompt and reliable customer service...
A concierge service tailored to your needs so you can enjoy the very best St Barts experience.
Whether you need a car, flight tickets from St. Martin, private chef, restaurants reservations, certified childcare, water sports, masages... We've got you covered.
In addition, for those of you travelling with children, we will be more than happy to provide (at extra charge) a crib, car seat or high chair which will be conveniently installed prior to your arrival. Because we understand what it is like to travel with a family to a foreign country, we are always available during business hours for information and tips and we offer a 24h emergency assistance.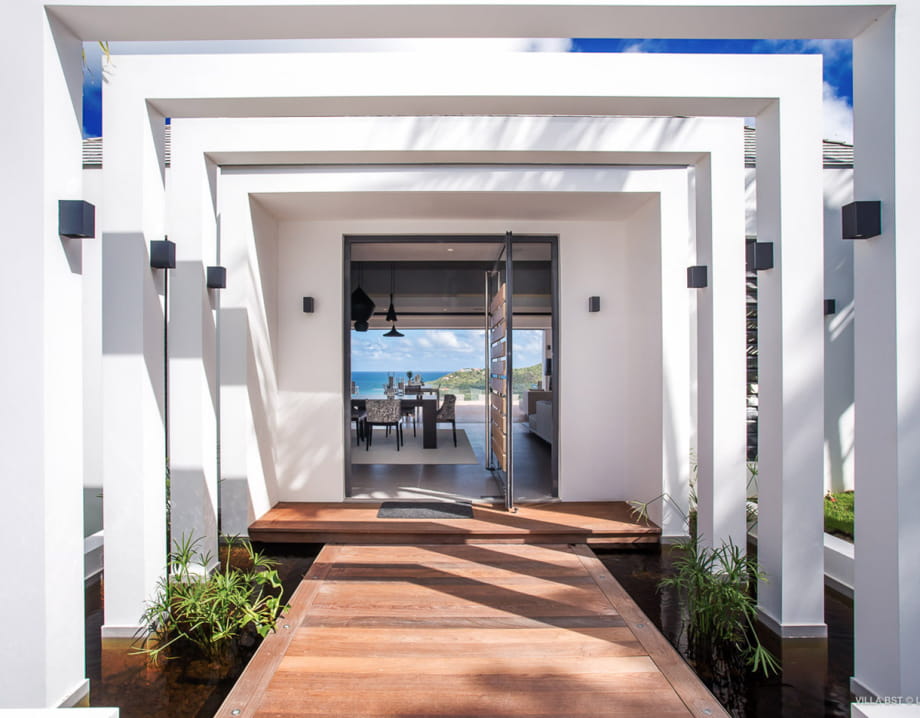 So, what happens when you arrive in St Barths?
Upon arrival at the airport or at the Docks you will be welcomed by a Marla representative and escorted to your villa. Each villa is unique, so we will be sure to show you how yours operates. If it is your first time here, we will gladly answer any questions you have about how to adapt to life on the island! We will be sure to provide you with useful tips and practical information about grocery stores, banks, pharmacies. We will also fill you in on local gratuity policies, and other unspoken rules. In your villa you will find a booklet with useful phone numbers, a map of the island, as well a selection of local magazines.
Because travelling to St Barths can sometimes be exhausting, we provide a selection of chilled water and wine.
RELAX.
ENJOY, AND LET US DO THE REST !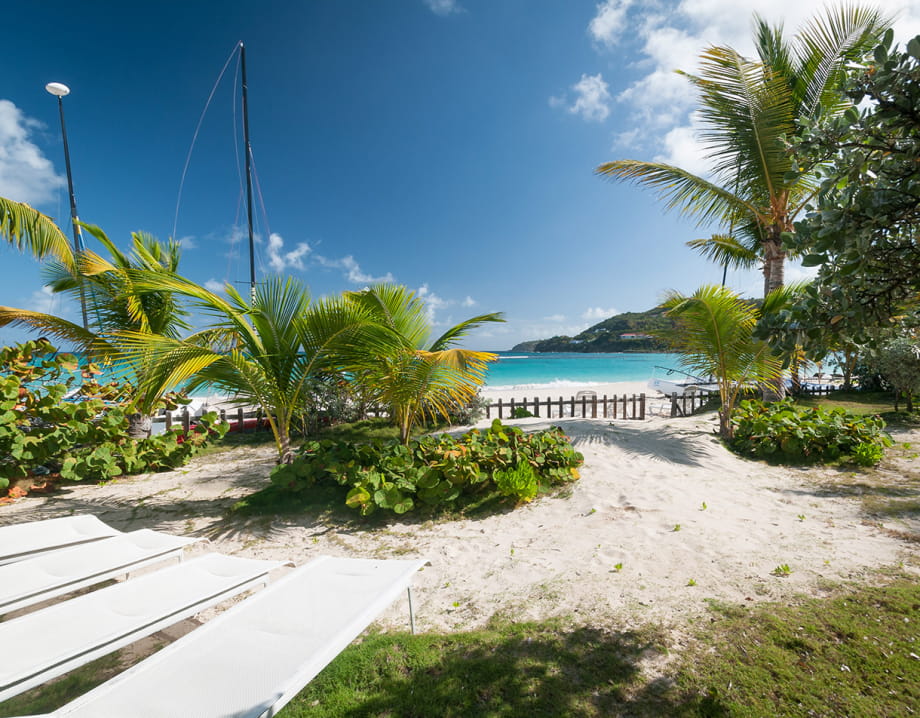 ST MARTIN → ST BARTS
Transfers
Ferries Voyager & Great Bay
Private Speed Motor Boat from 21 to 65 feet
Plane, regular companies WINAIR & ST BARTH COMMUTER
Private plane Standard bi-motor airplanes (5-19 seats)
Scheduled Service and Private Charters Porto-Rico – St Barts, safe turbine aircraft flown by 2 pilots, air-conditioned, leather interior, VIP service available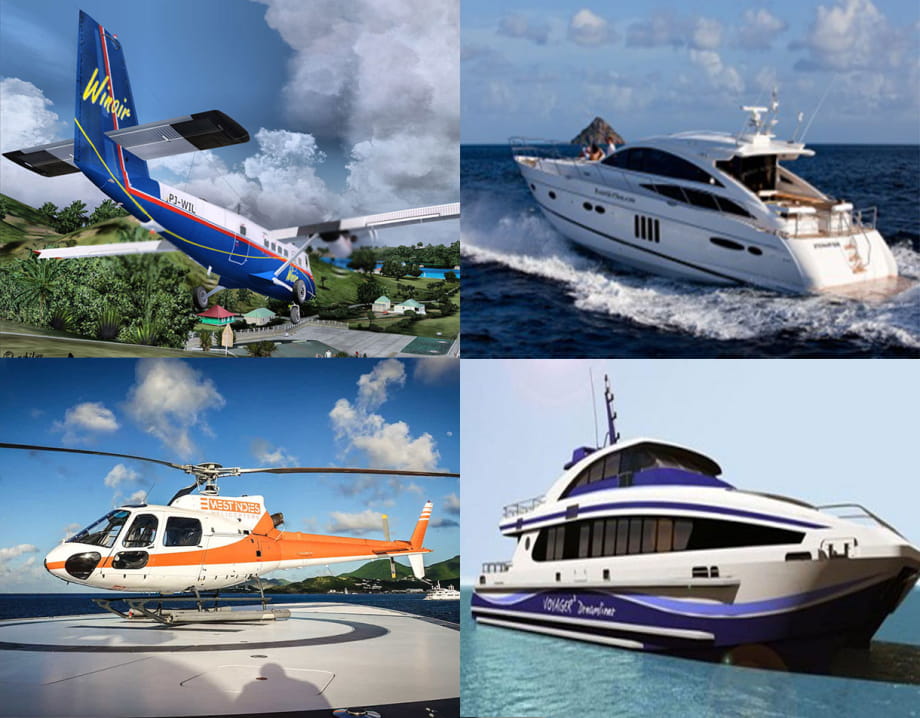 Car rental
All automatics, with A/C, from 4 to 8 places : Mini cooper, Jeep Wrangler, Suzuki GD Vitara, Terios, Suzuki Jimny, Hyundaï I10, Getz, Kia Soul, Bus APV, Hyundaï Santa Fé, Range Rover Evoque, Beach Rover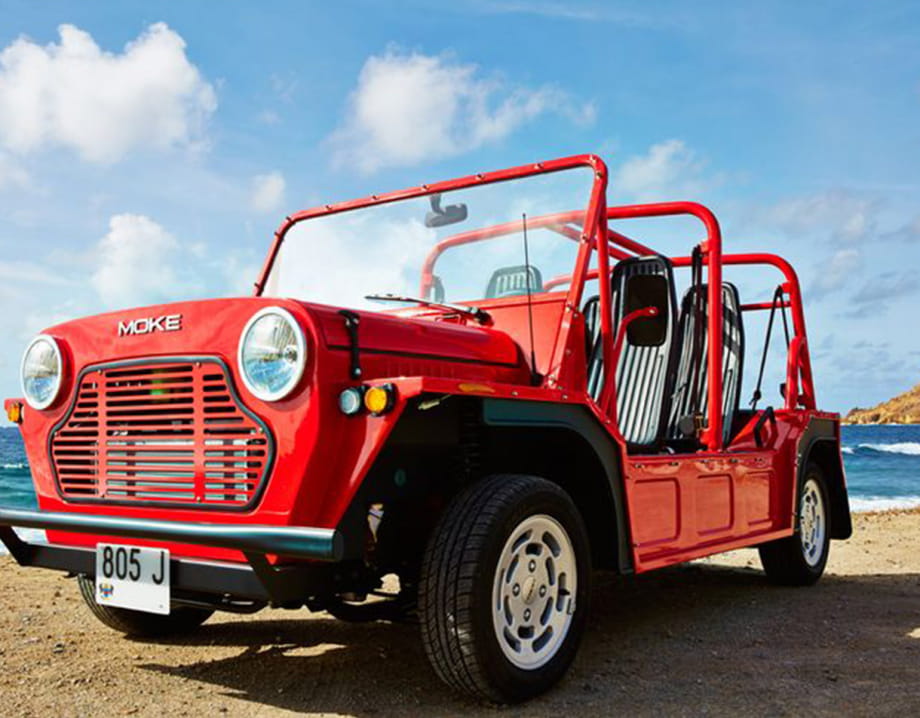 Essentials
We can book for you many services or activities on the island :
Restaurant reservations
Private Chef or catering at your villa, wine consultant
First night food supplies and groceries stocking
Fitness, yoga, pilate, tennis personal trainer , exercise equipment rental.
Massage at your villa
Spa reservations
Manicure / pedicure / hairdressing
Baby sitting / baby furniture rental
Floral arrangements
Chauffeur, security service
UPS, FedEx, DHL express mail, cellular phone, fax, printer rental
Scuba diving / Deep sea fishing / Windsurfing / Jetski
Boat Rentals : Catamaran Sailboats and Motor Boats
Half-Day / Full –Day / Sunset Cruise
To Colombier Bay / Pinel & Tintamare, St. Marteen or Anguilla islands