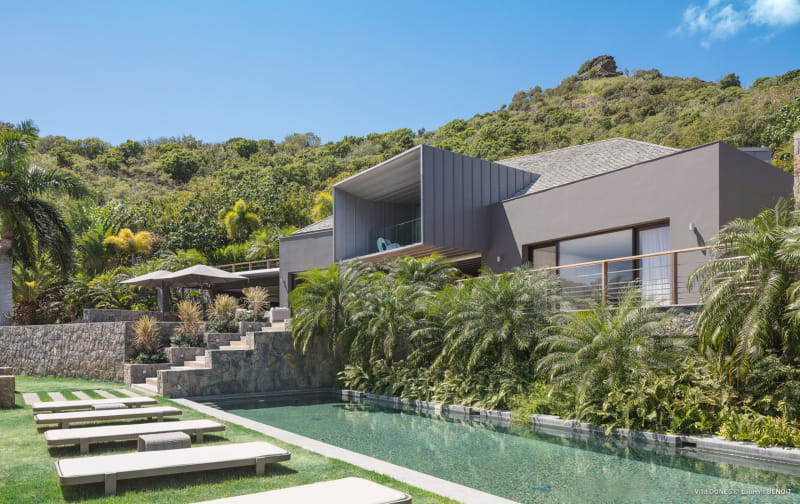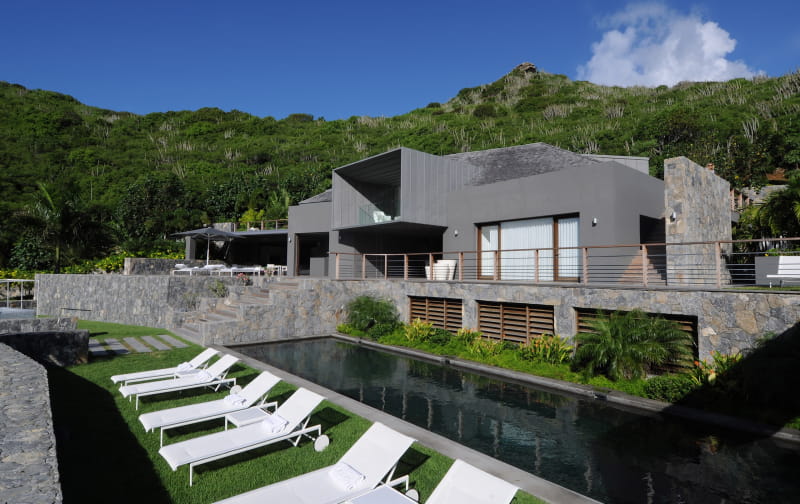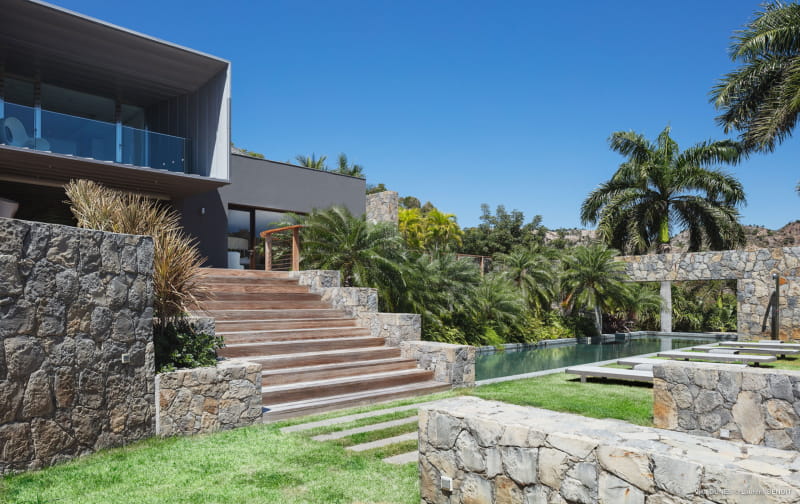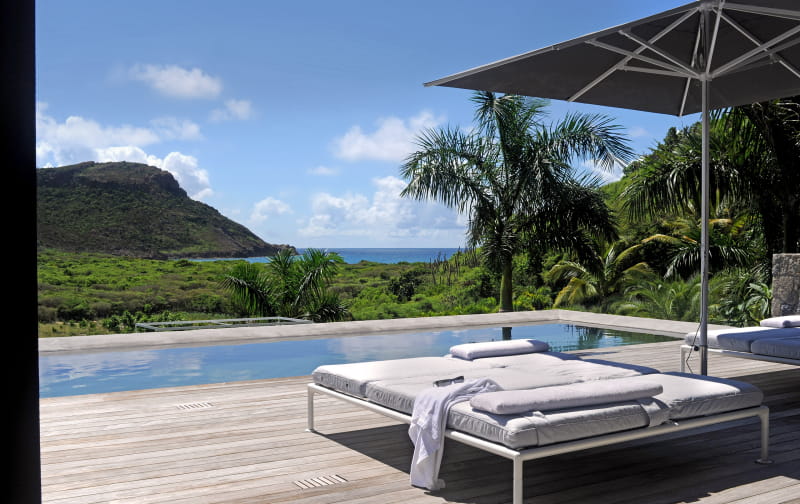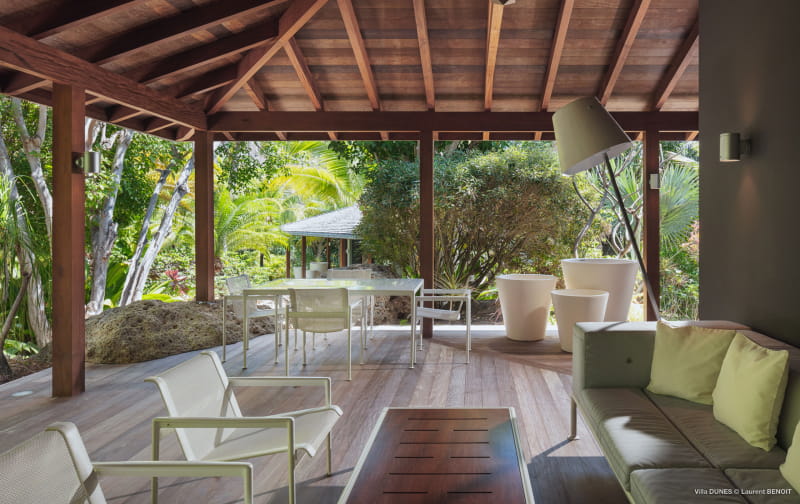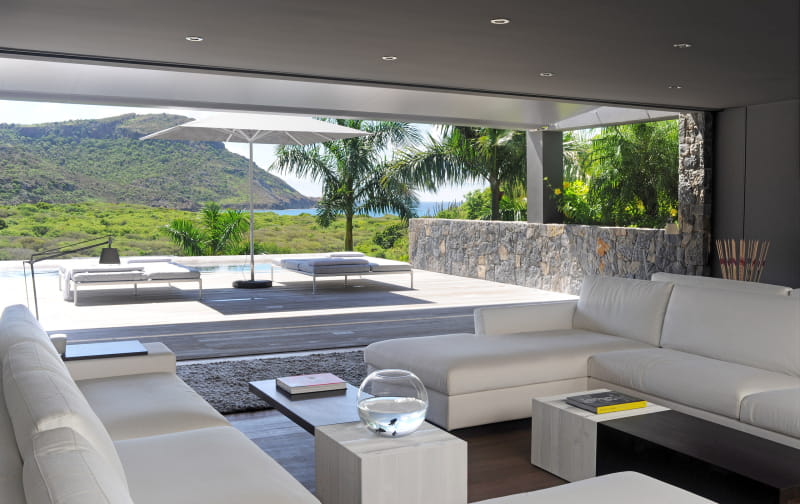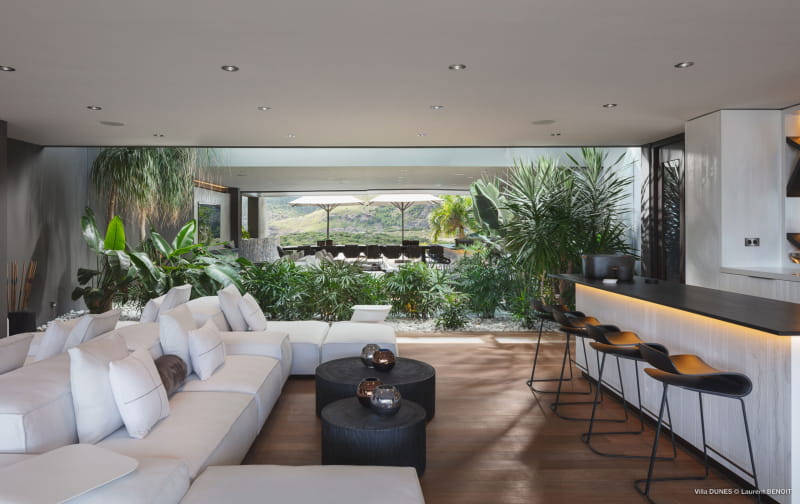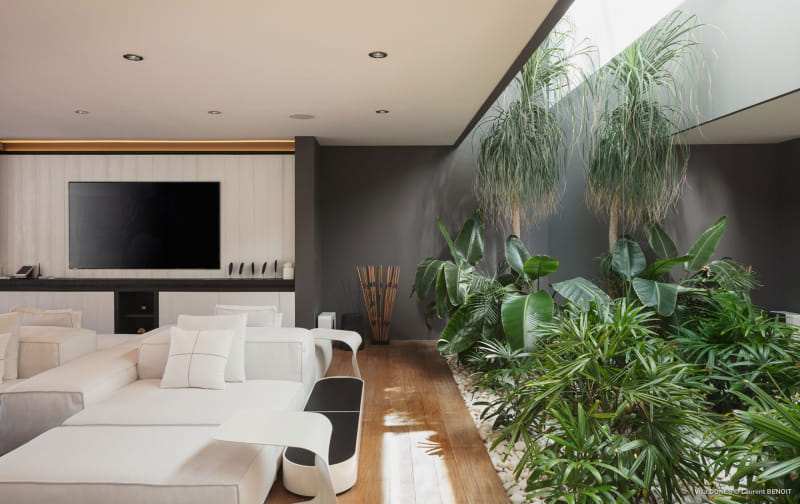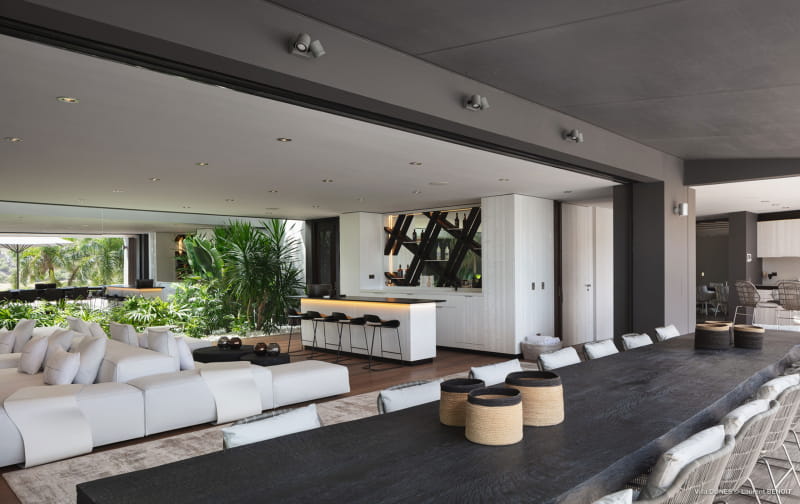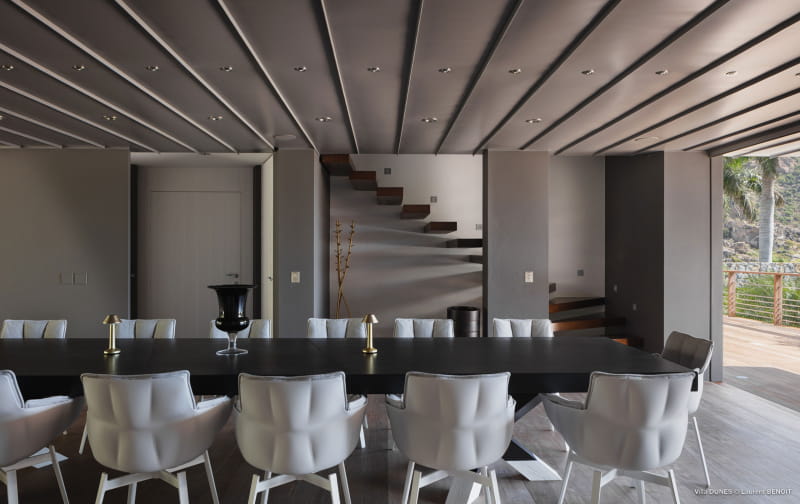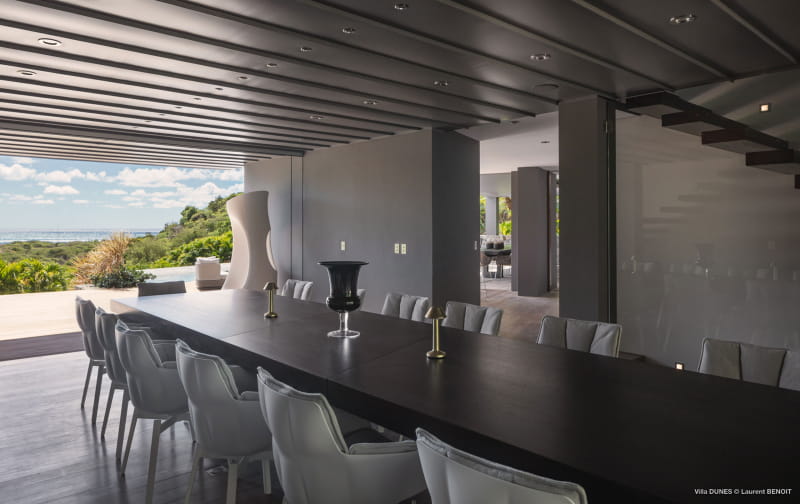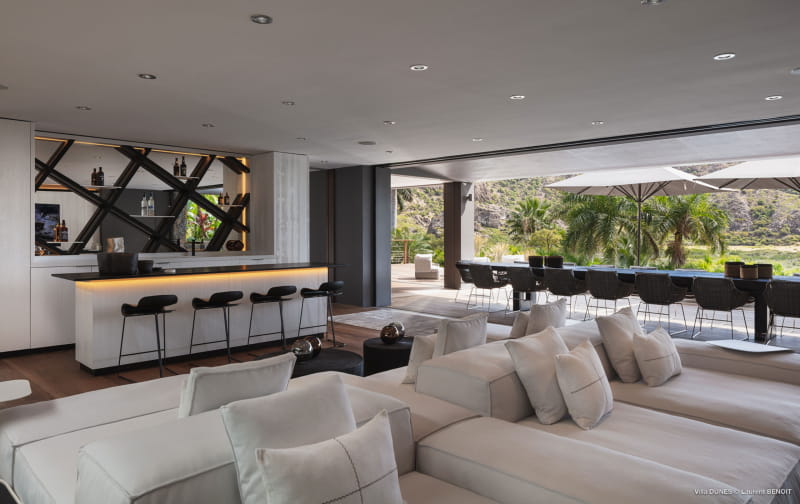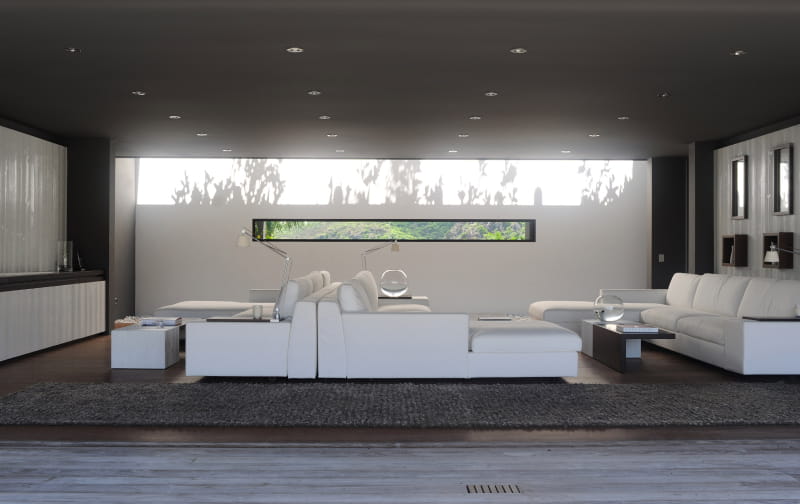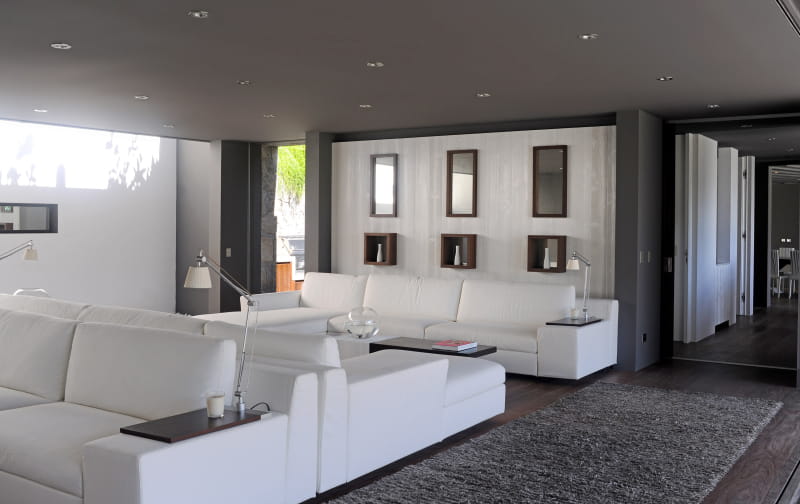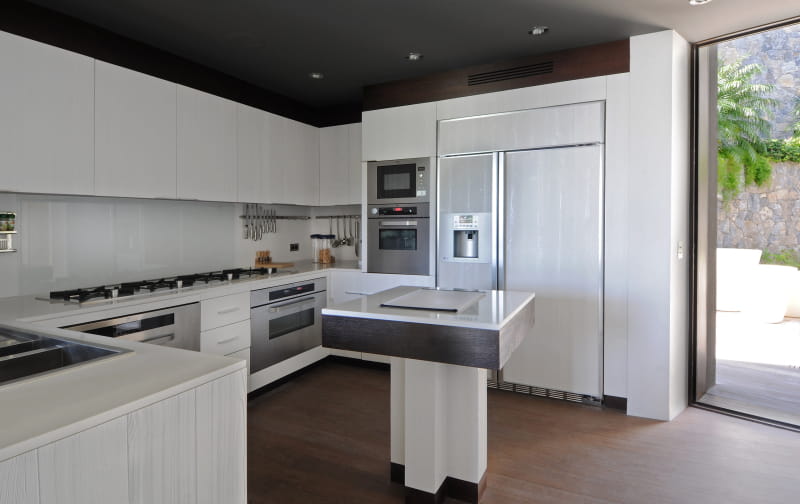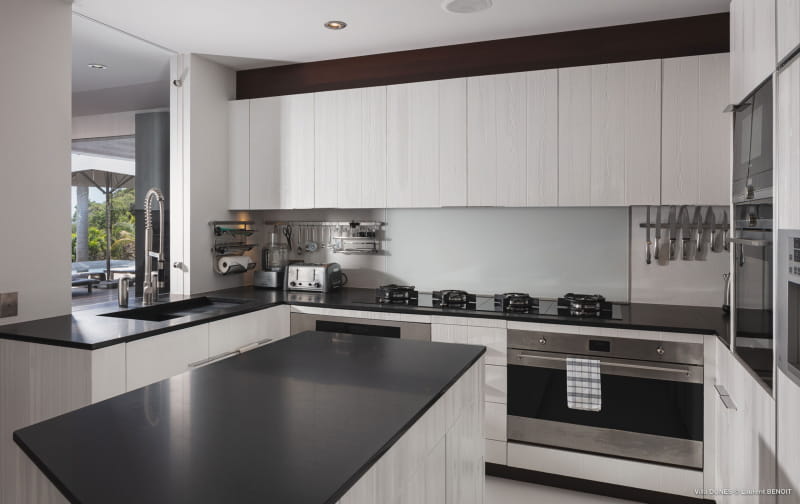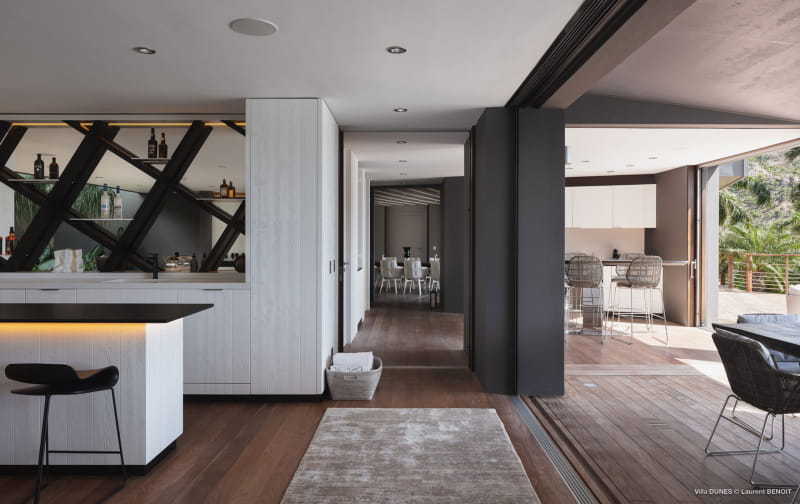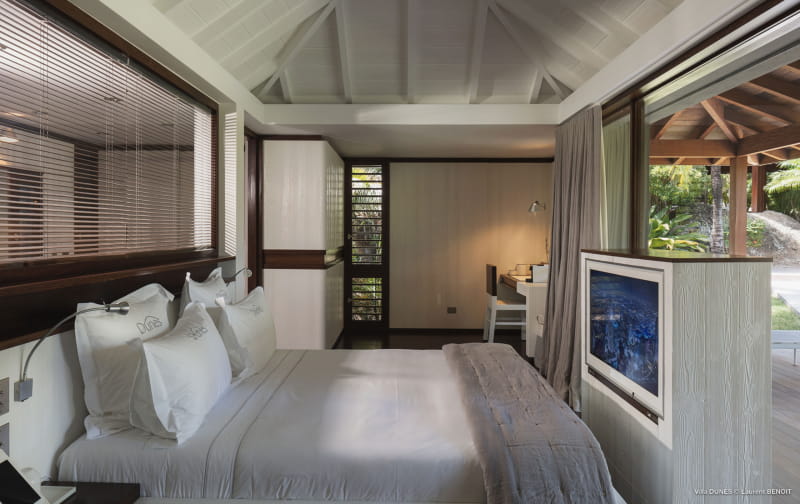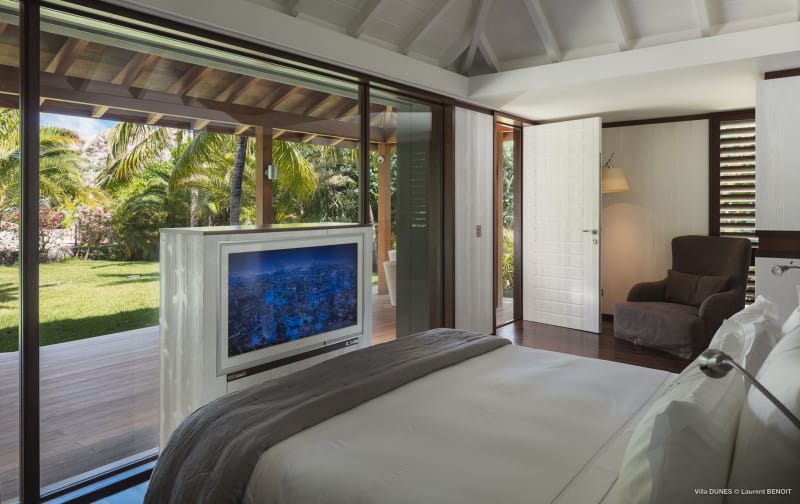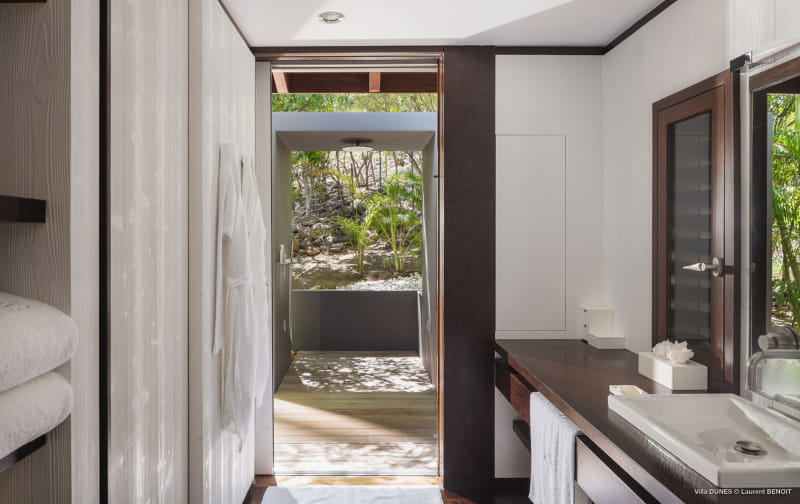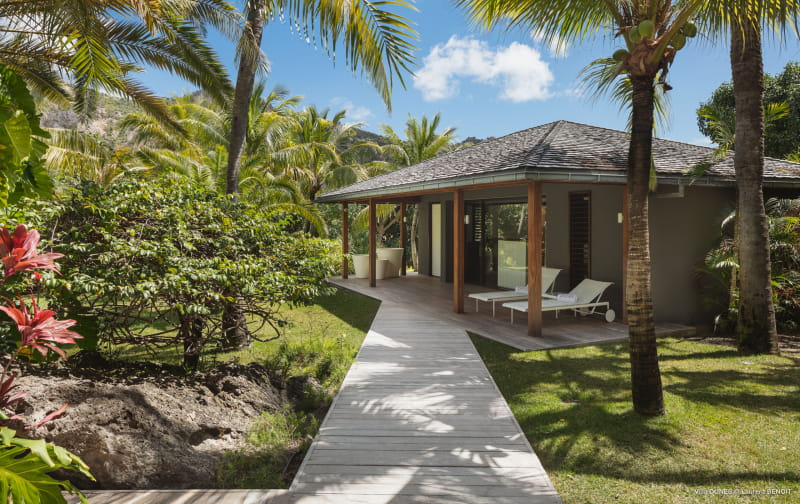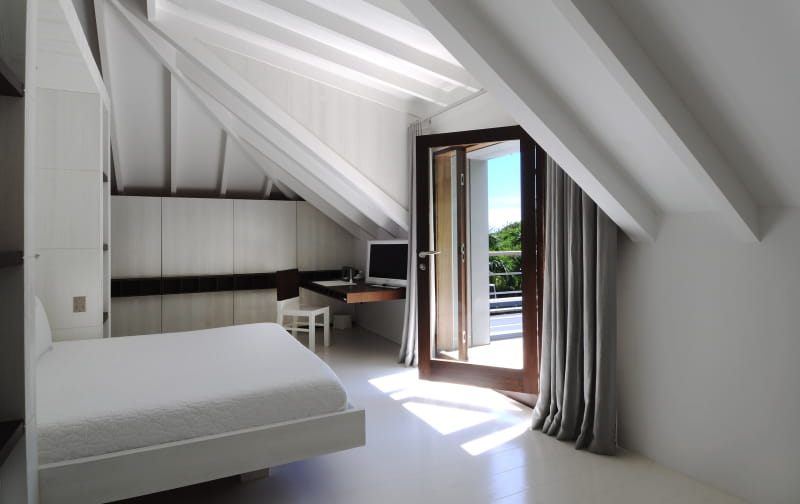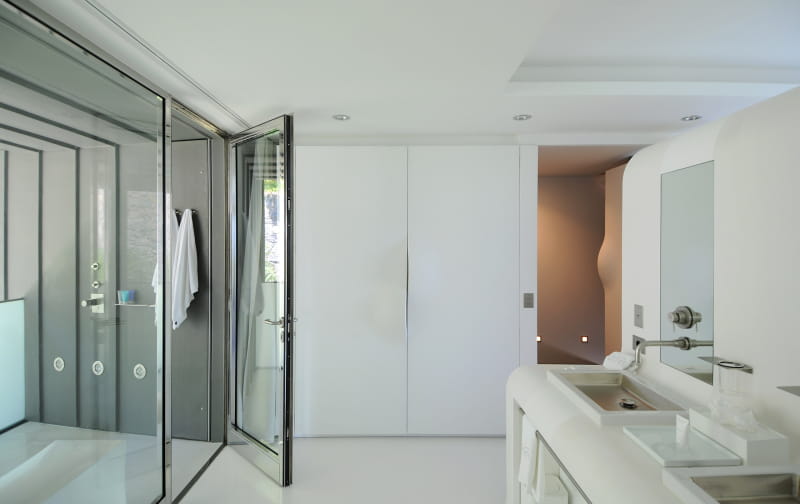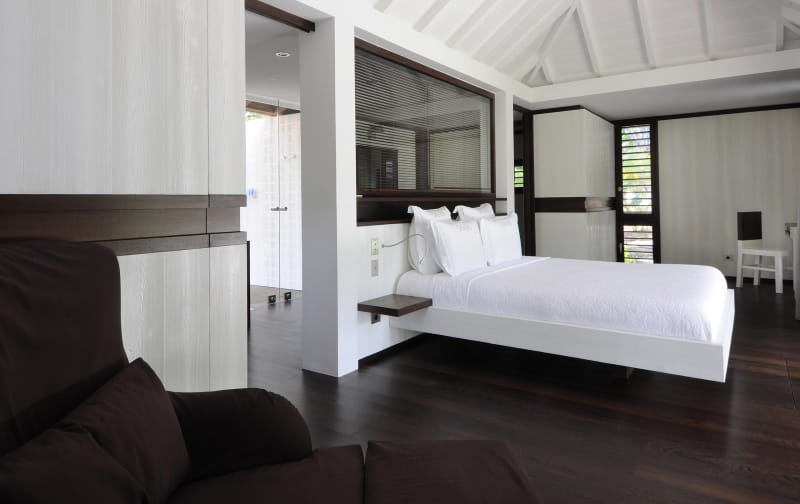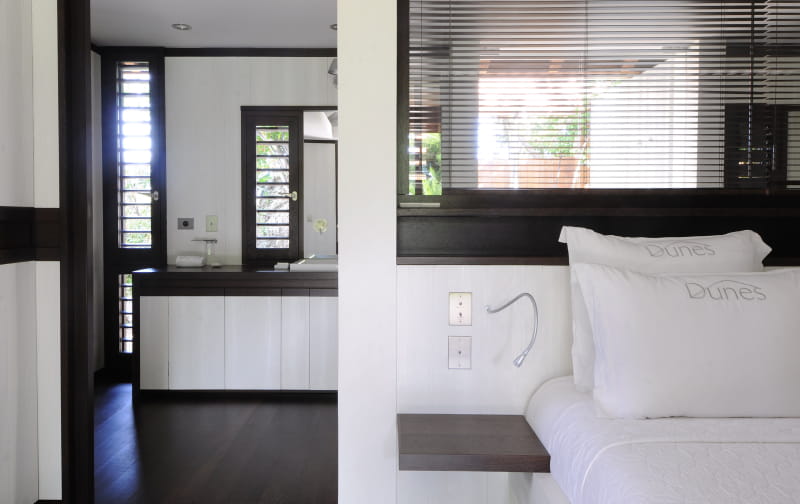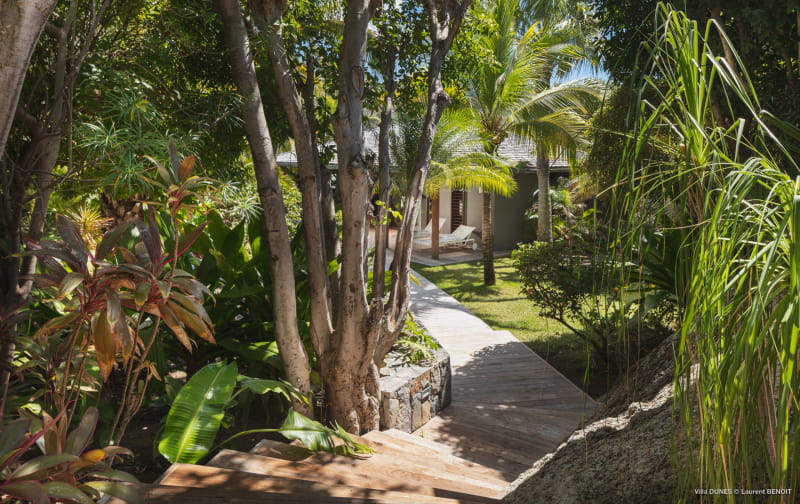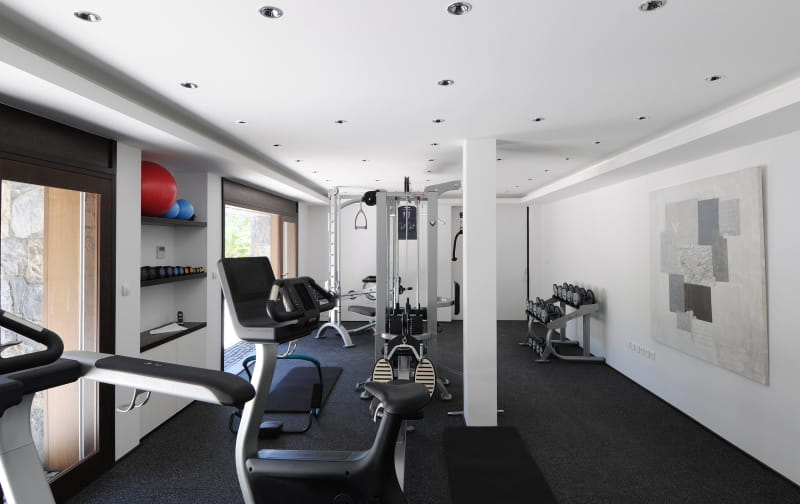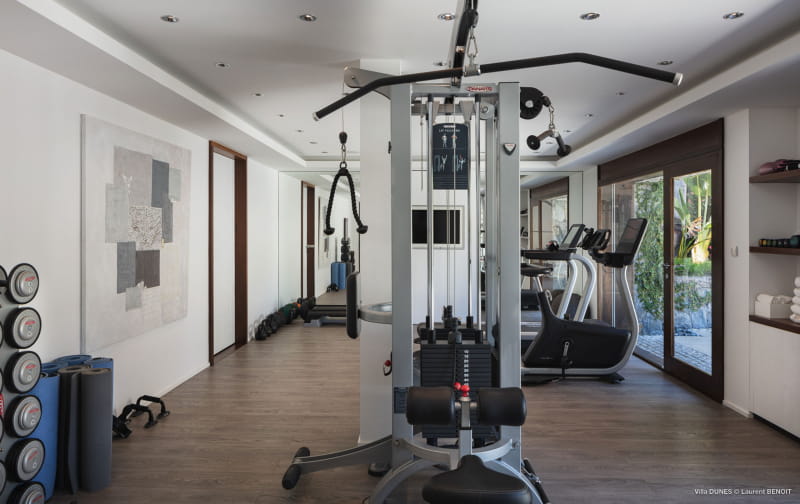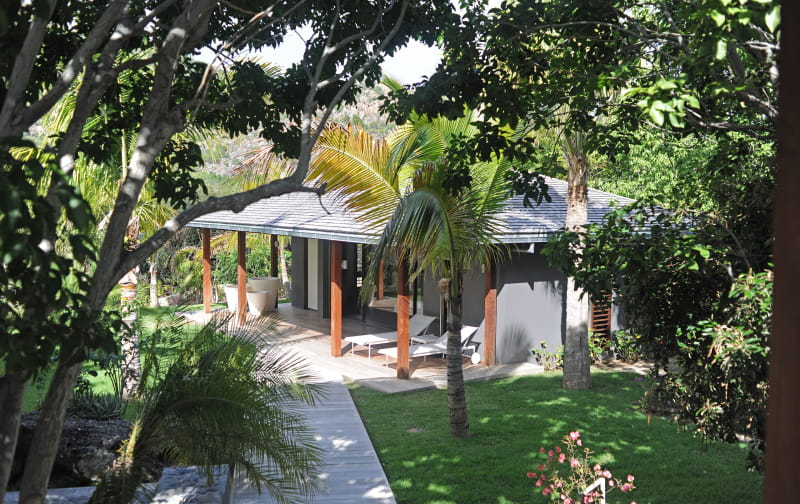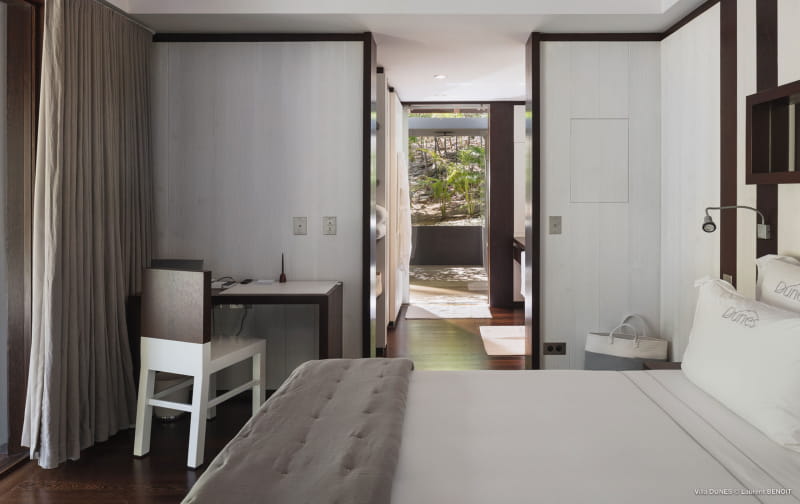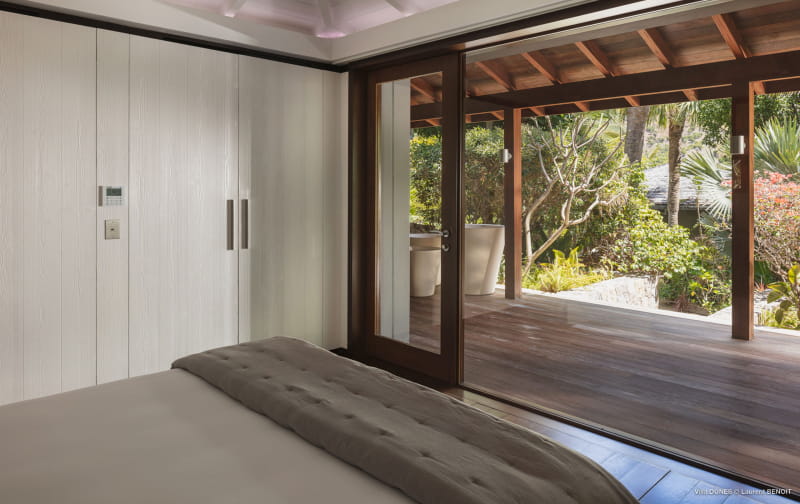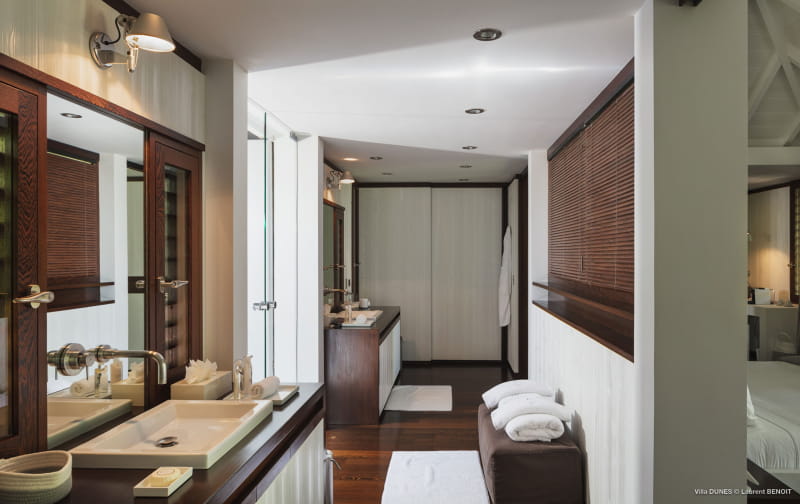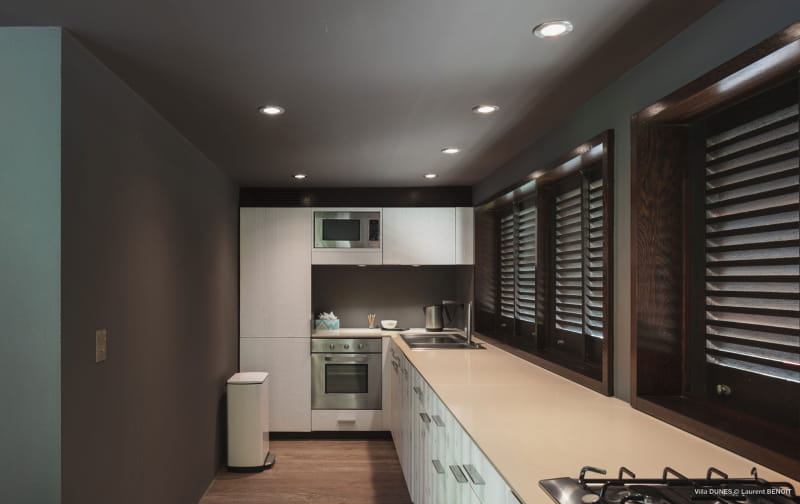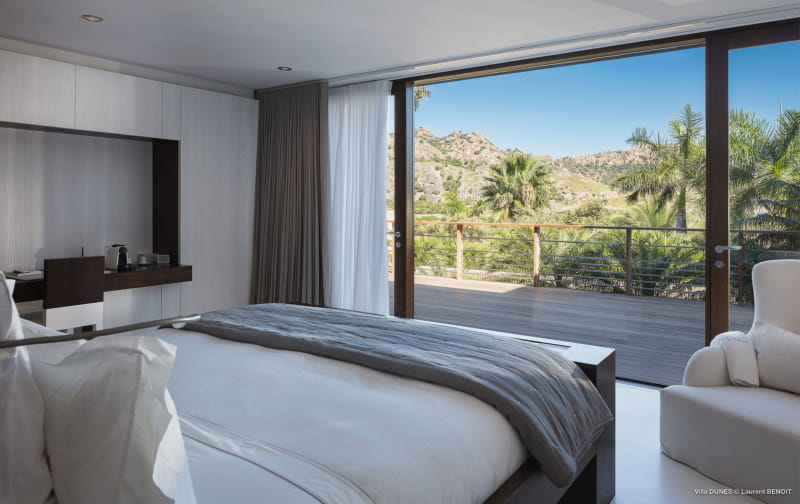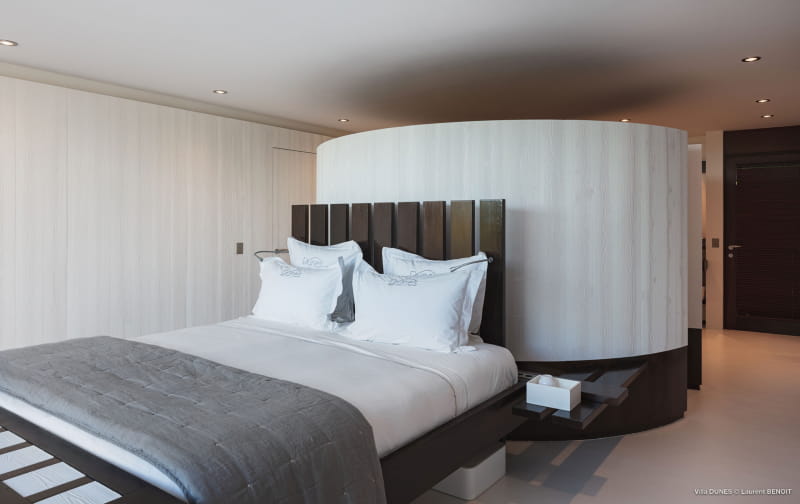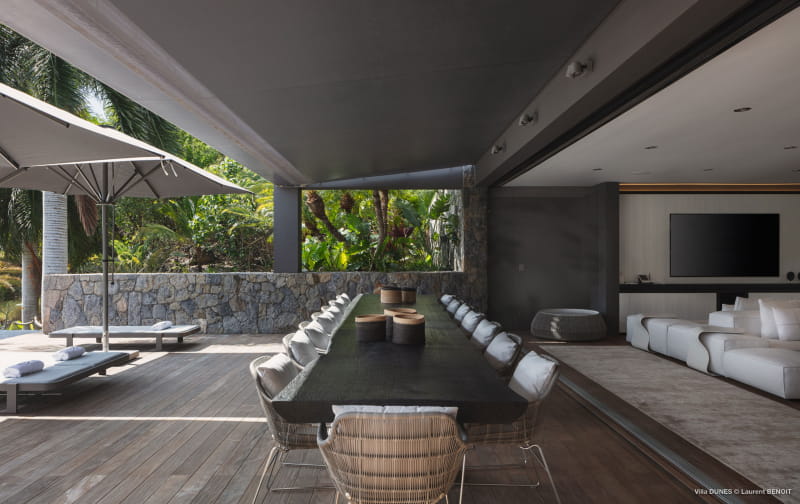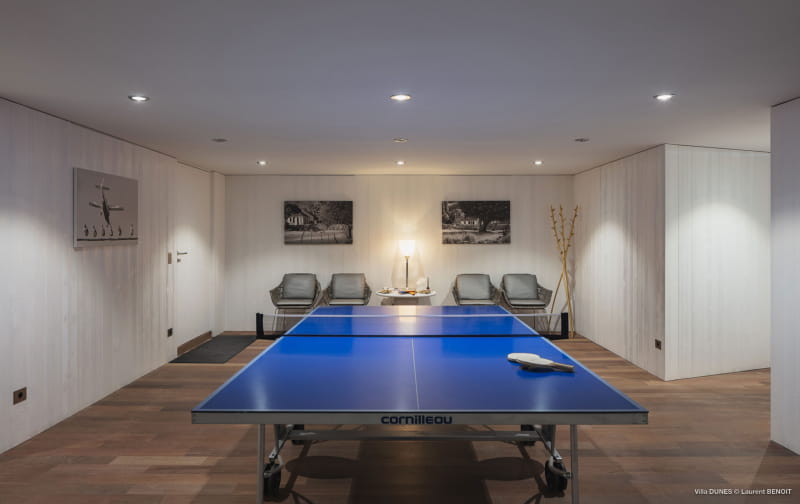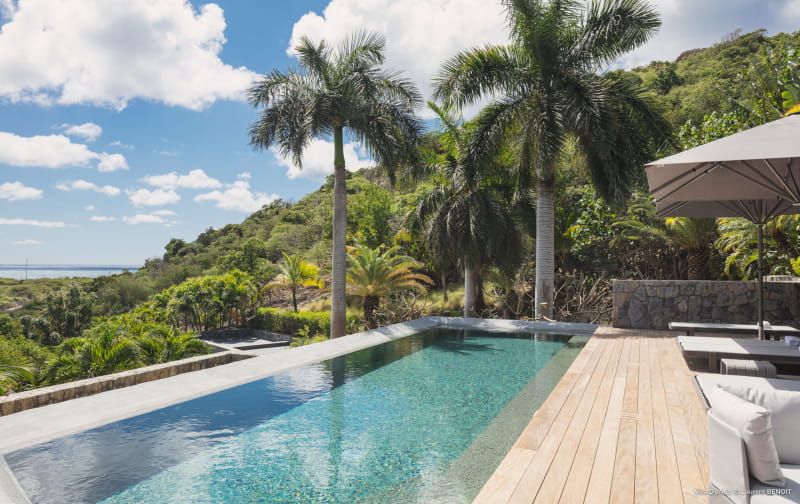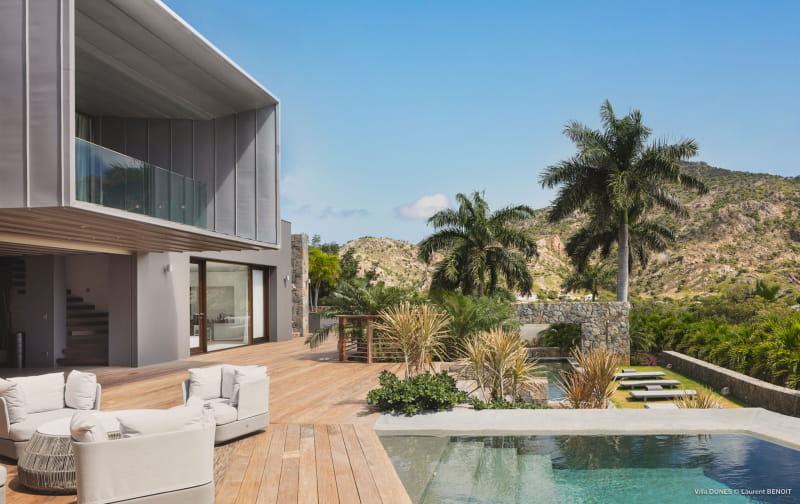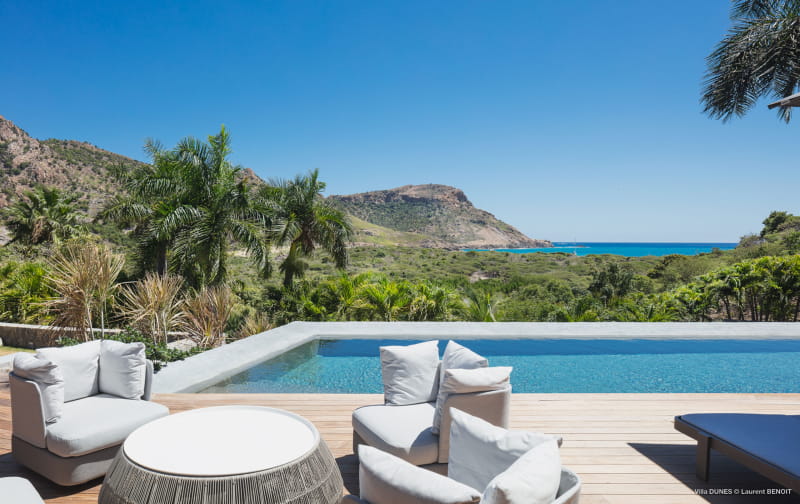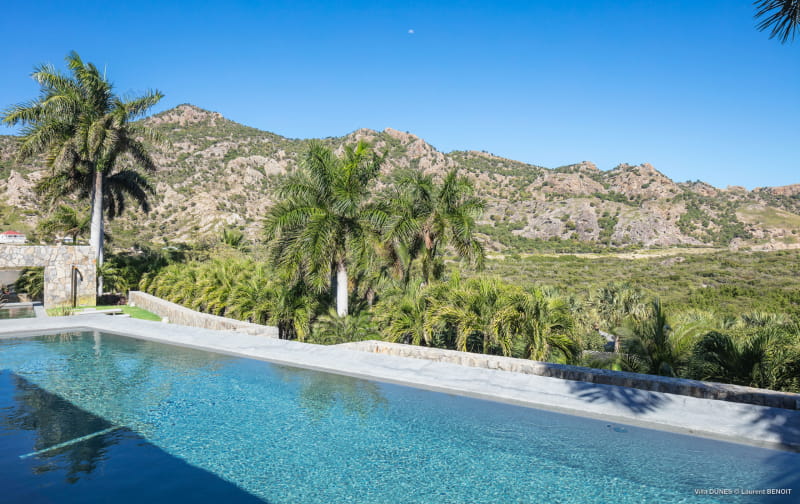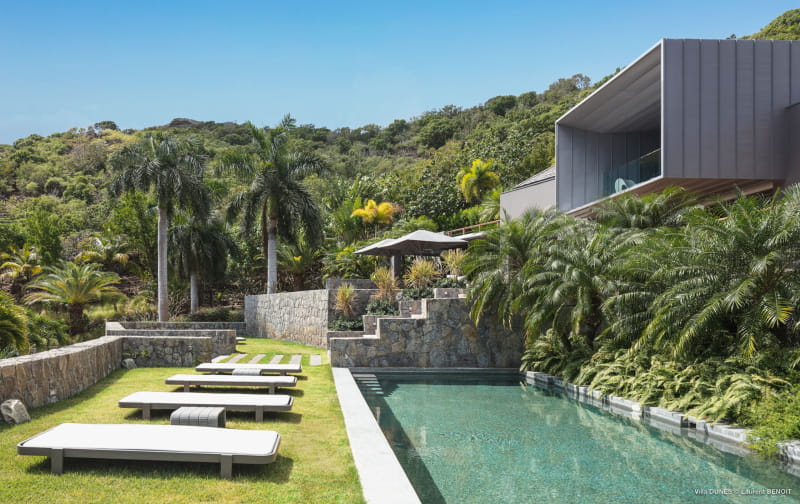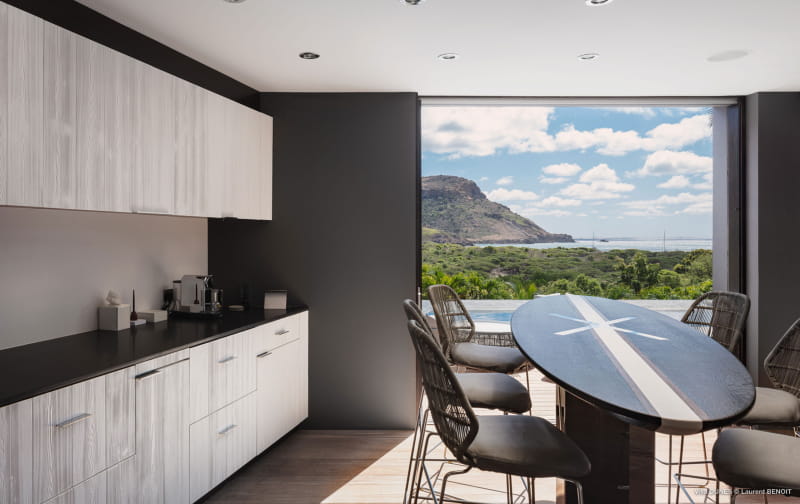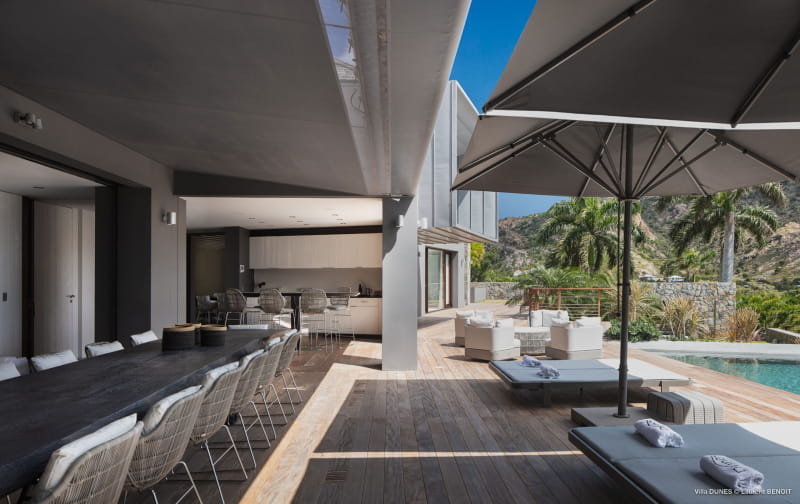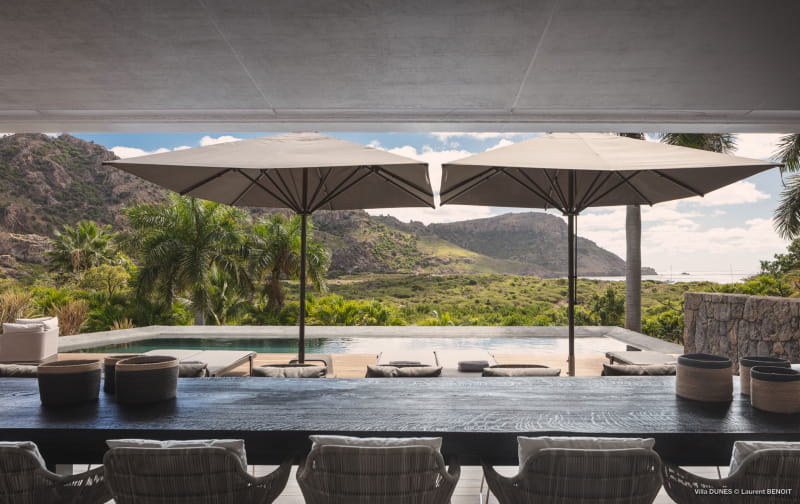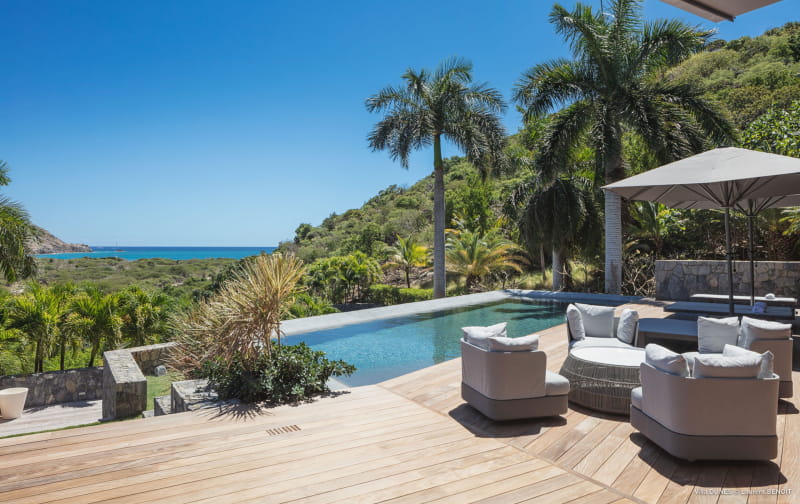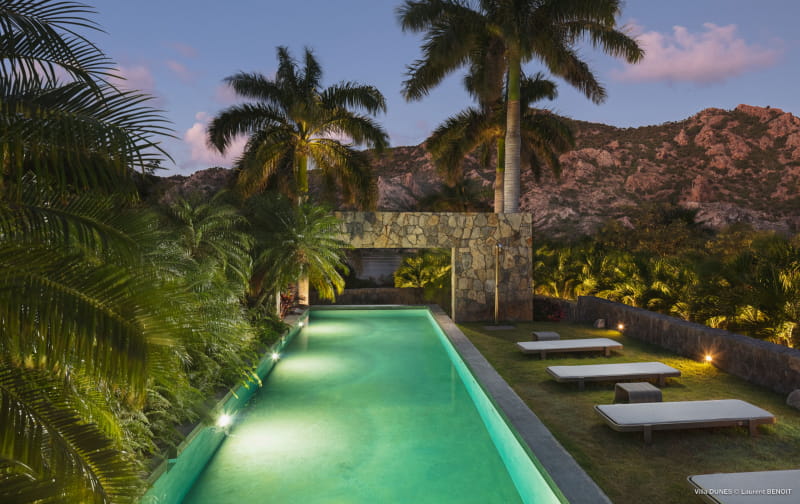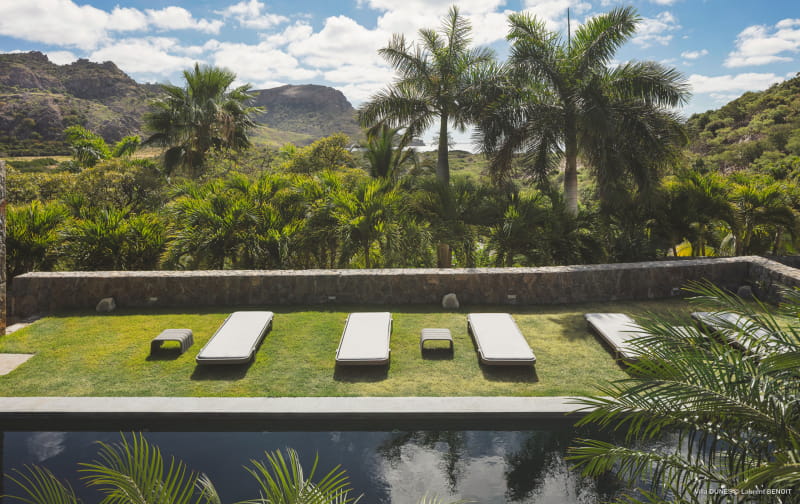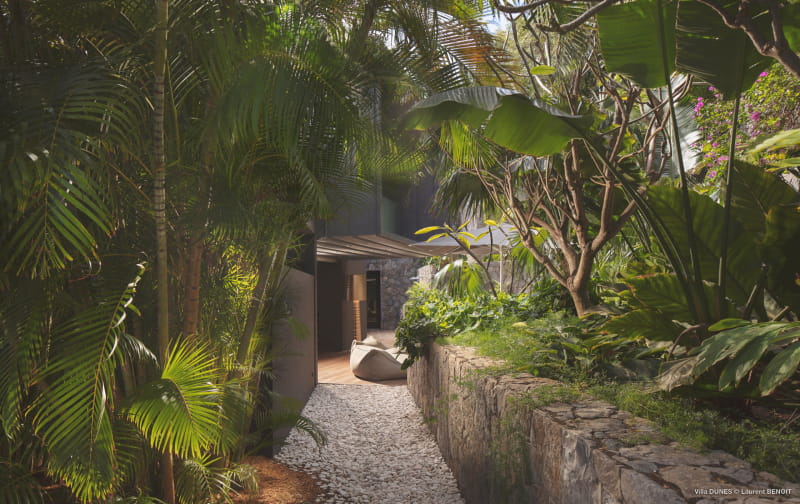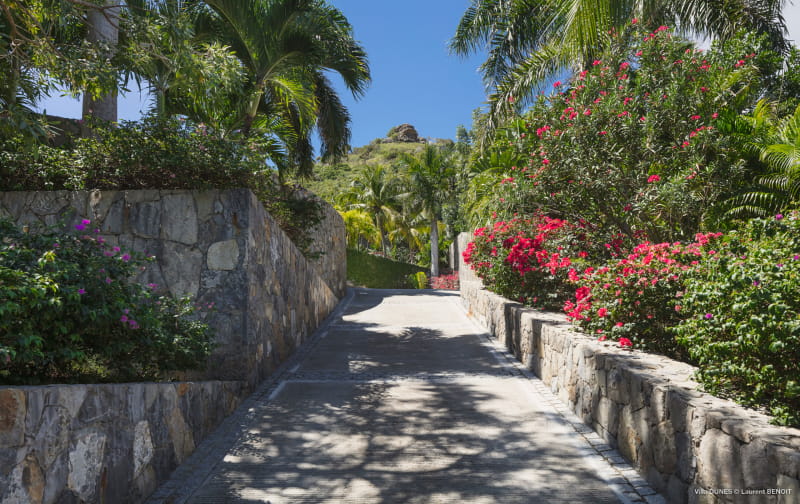 Description
There is a house in SALINE called DUNES, it stands entirely alone in a green valley, overlooking the most serene and pristine bay in St Barth.
From its vantage point on the hillside, DUNES commands a view of the expansive beach, the low crumpled hills, and the two broad blue bands of the sea and the sky.
This is an extraordinary house in an amazing place.
It is an intriguing and impressive piece of architecture from a distance, a fabulously chic and luxurious home when you get up close and go inside.
There is nothing like DUNES in St Barth ...
Villa details
Living room
View : OcéanEquipment TV - DVD - Wifi - CD - French satellite - US satelliteInformation : I-Pod Dock
Kitchen
Kitchen equipped for : 20 peopleEquipment Gaz BBQ - Coffee - Expresso - Toaster - Microwave - Mixer - Dish washer - Air conditioning - FanInformation : Wine cellar - Steam oven
Bedroom 1
View : OcéanBed size : King 76 * 80Equipment Air conditioning - Mosquito net - Safe - TV - French satellite - US satellite - DVDInformation :
Master bedroom
Phone,fax, scanner, printer.
I-Pod Dock
Circle dressing
Bedroom 2
View : OcéanBed size : Queen 60 * 80Equipment Air conditioning - Mosquito net - Safe - TV - French satellite - US satellite - DVDInformation :
Shuttle bedroom
Phone
Ipod dock
Bedroom 3
View : Garden viewBed size : Queen 60 * 80Equipment Air conditioning - Mosquito net - Safe - TV - French satellite - DVDInformation :
Phone
Ipod dock
Bedroom 4
View : Garden viewBed size : Queen 60 * 80Equipment Air conditioning - Mosquito net - Safe - TV - French satellite - DVD - Bathtub
Bedroom 5
View : GardenBed size : Queen 60 * 80Equipment Air conditioning - Mosquito net - Safe - TV - French satellite - DVDInformation :
Separate bungalow
Phone,Ipod dock
Kitchen, covered terrace
Bedroom 6
View : GardenBed size : Queen 60 * 80Equipment Air conditioning - Mosquito net - Safe - TV - French satellite - DVD - BathtubInformation :
Separate bungalow
Phone,Ipod dock
Kitchen, covered tarrace
Service +
Maid - Pool guy - Gardener - Linen - Towels - Beach towelsService :
FITNESS ROOM, with A/C, TV, French SAT, DVD, Ipod dock
Equipment : bike, treadmill,multigym ,Smith machine, bench, weights and ballons
Heated pool : 33 x 13 ft
Heated pool : 59 x 13 ft
Restrictions
Information : High Season rate applied from november 15th
Location
Location:
Saline
Latitude:
17.888893
Longitude:
-62.825132
Gustavia:
10 min
Restaurant:
3 min
Airport:
10 min
Supermarket:
10 min
Nearest beach:
Saline
Rates
Price / week *
Low Season 2023
From 04/15/2023
To 12/15/2023
Festive 2023/2024
From 12/15/2023
To 01/10/2024
High Season 2024
From 01/10/2024
To 04/15/2024
1 bedroom
$80,000
$170,000
$120,000
2 bedrooms
$80,000
$170,000
$120,000
3 bedrooms
$80,000
$170,000
$120,000
4 bedrooms
$80,000
$170,000
$120,000
5 bedrooms
$80,000
$170,000
$120,000
6 bedrooms
$80,000
$170,000
$120,000
*Rates are subject to change without notice and do not include an additional 10% service fees
A 5% lodging tax is applied since January 1st,2008