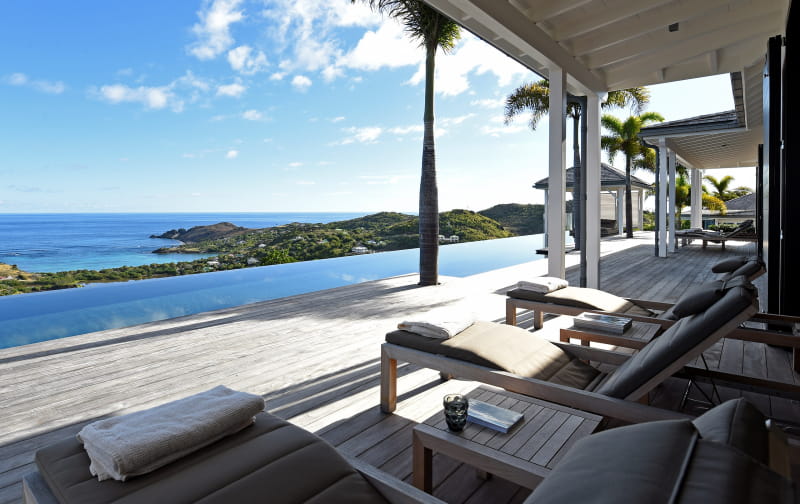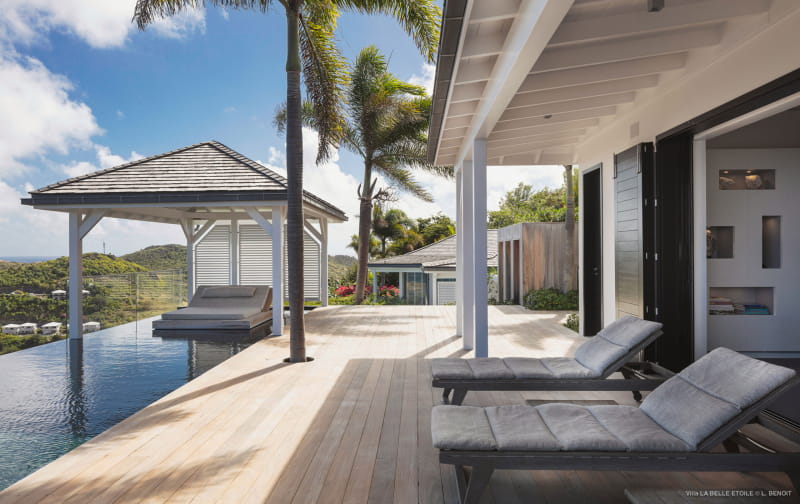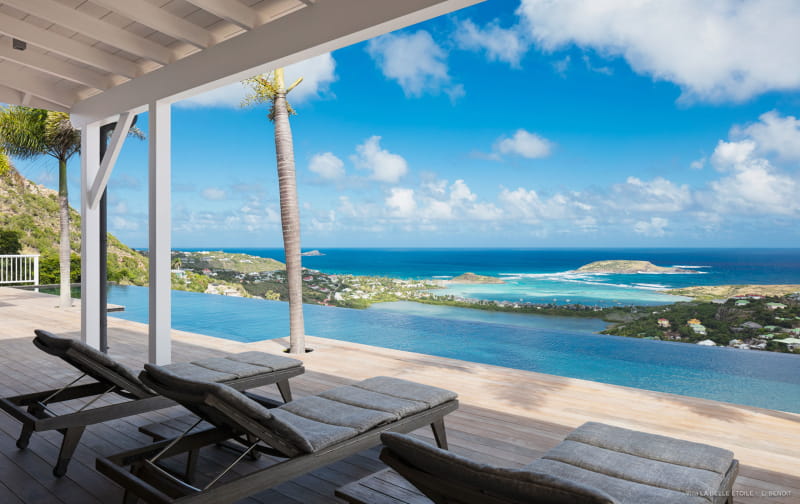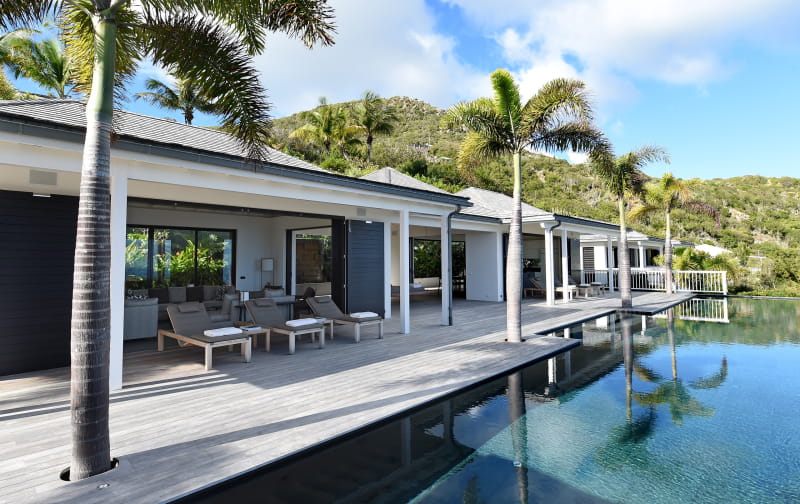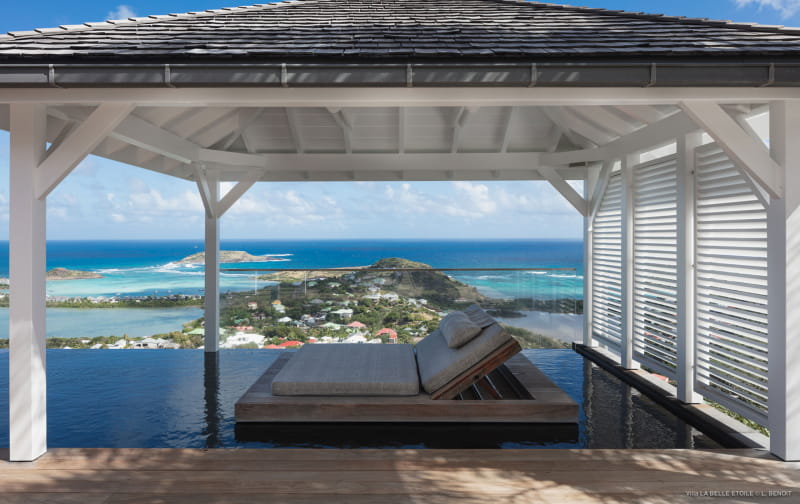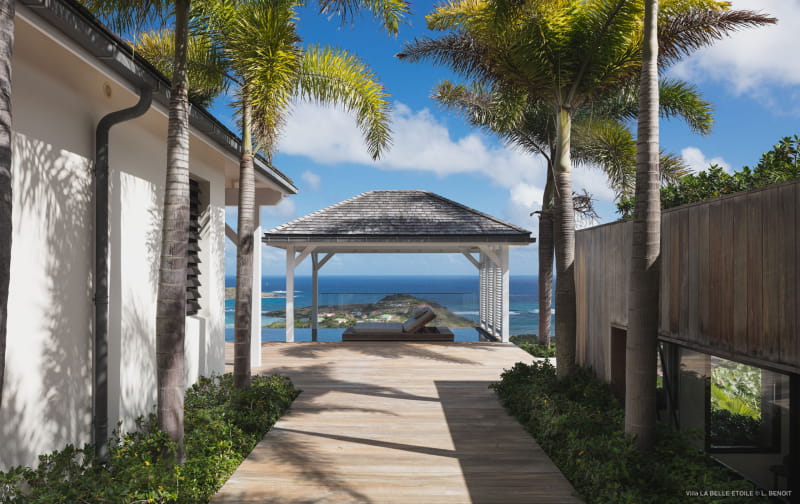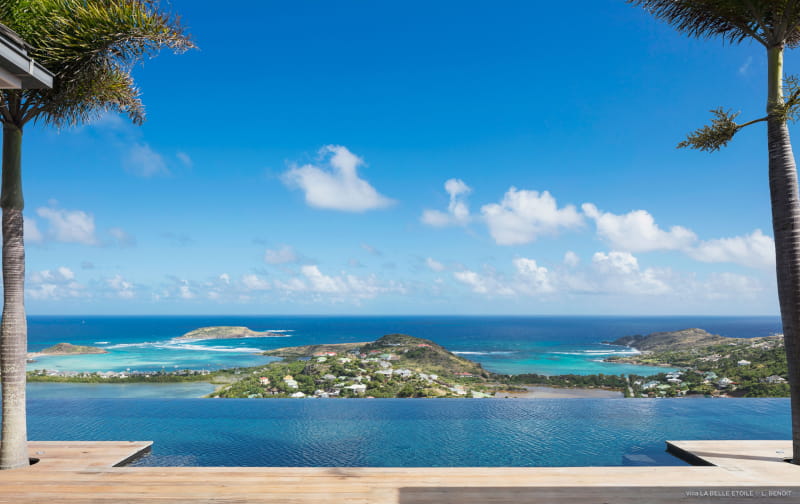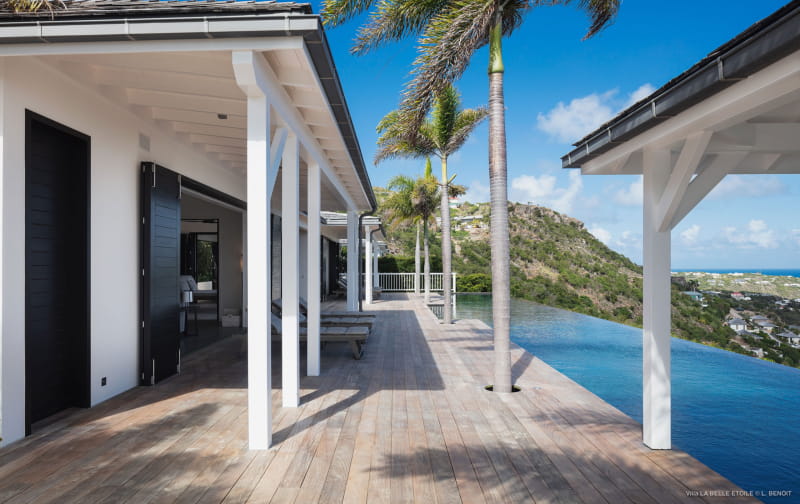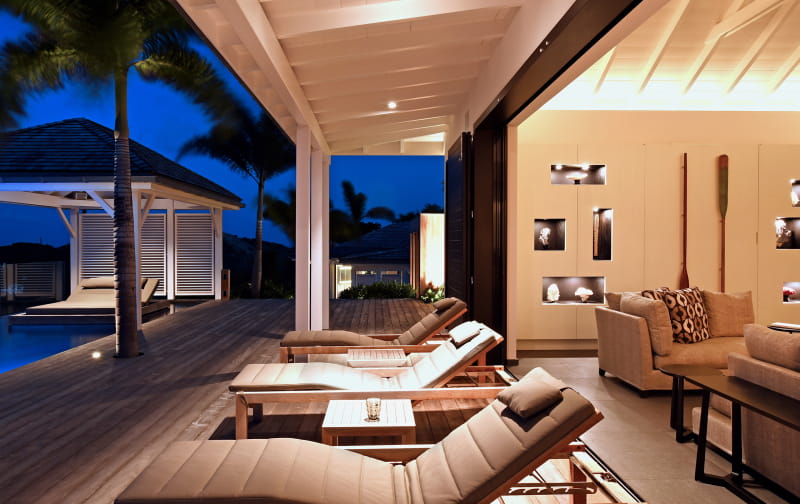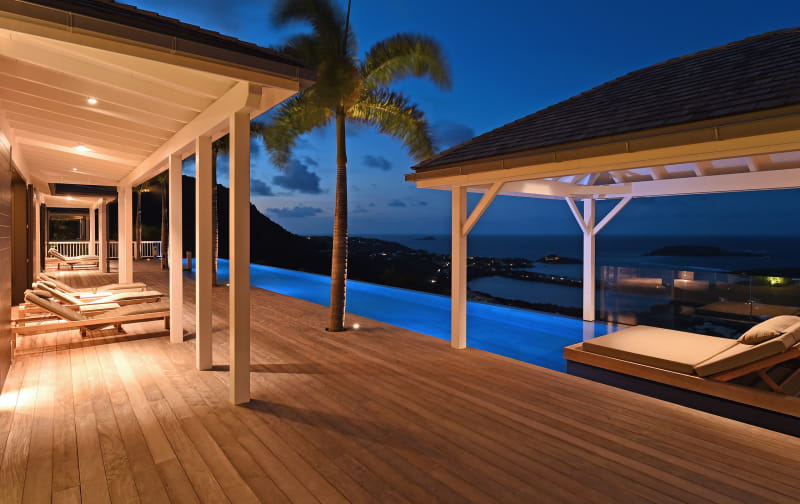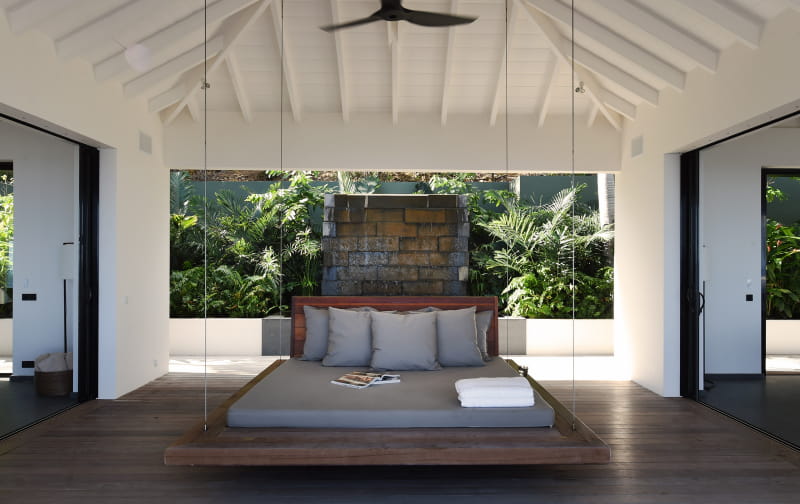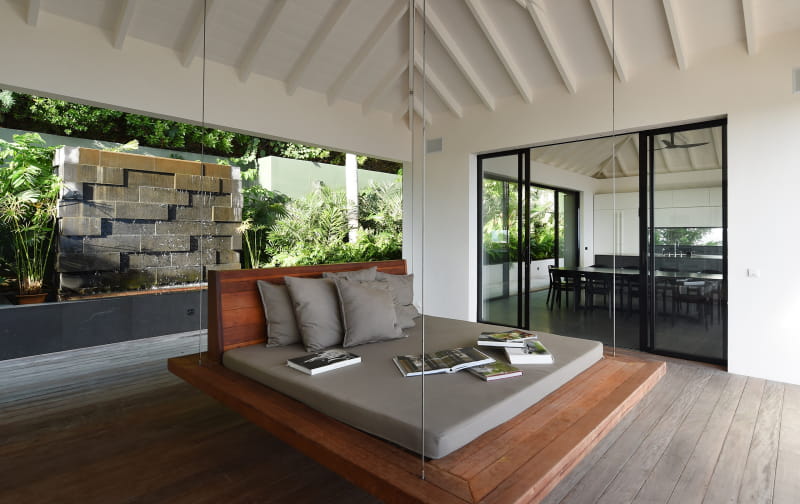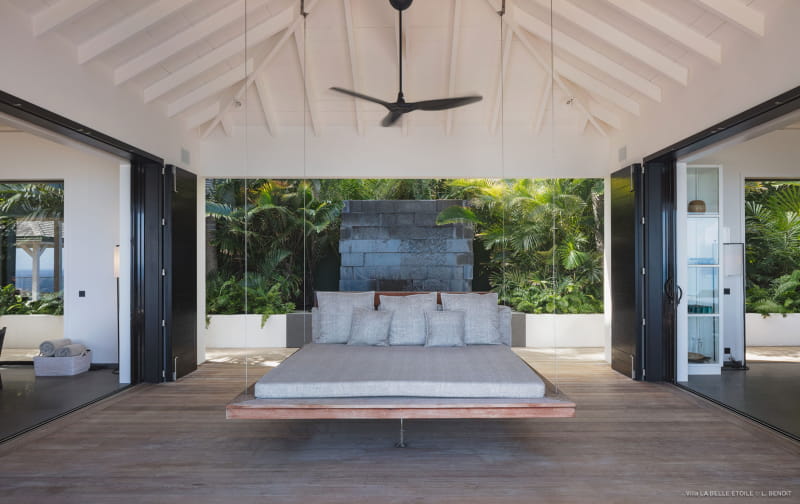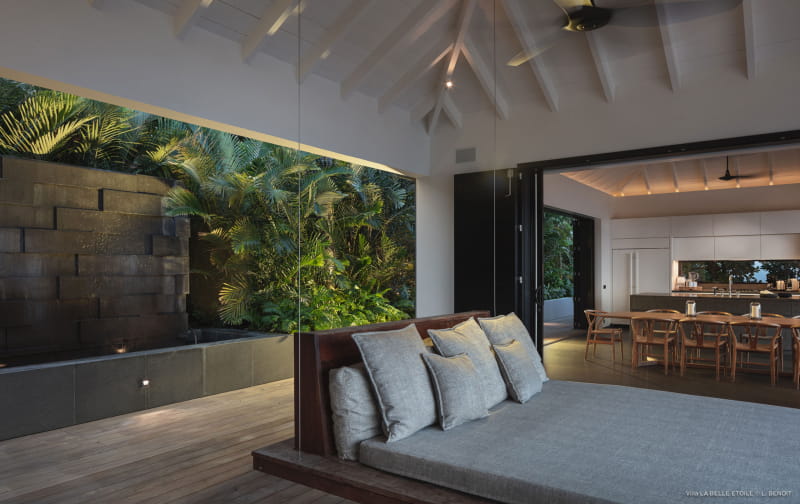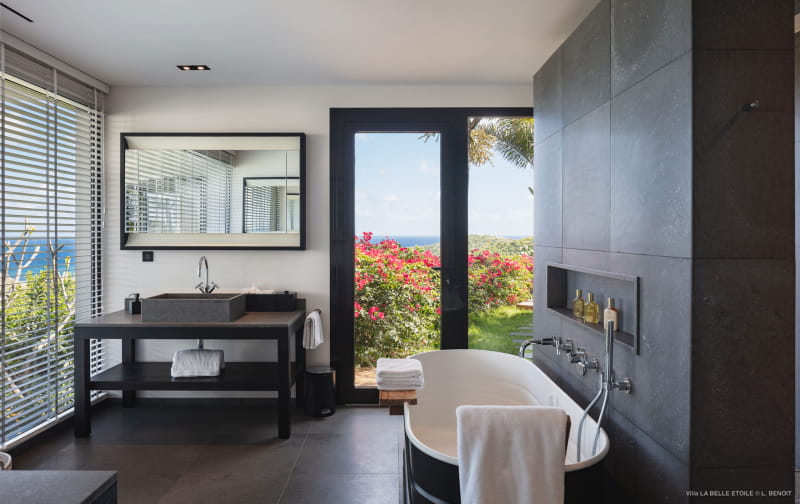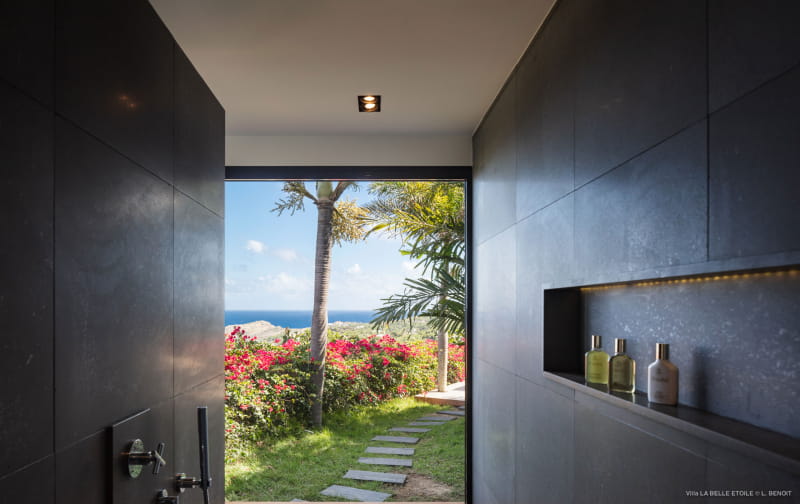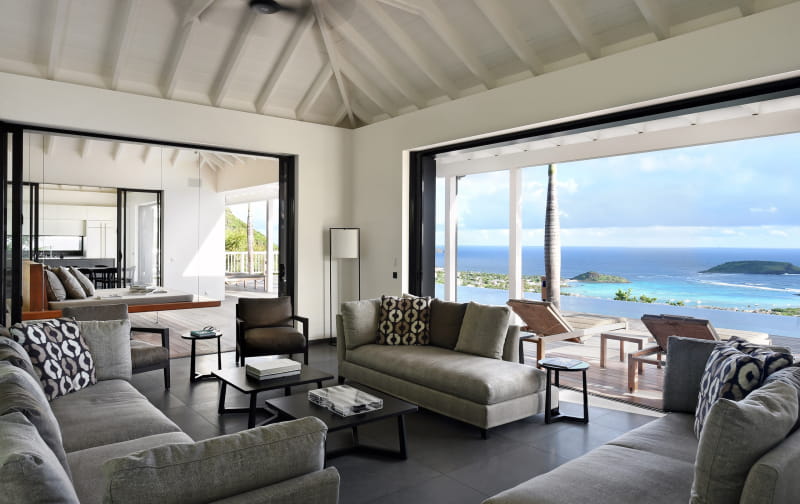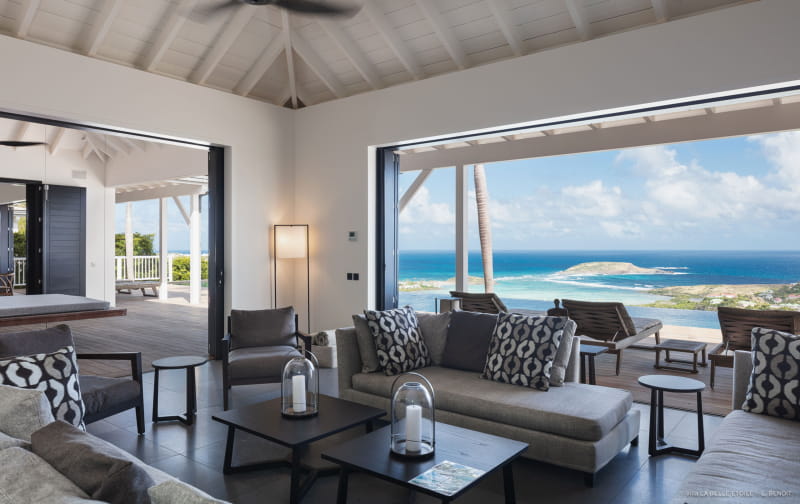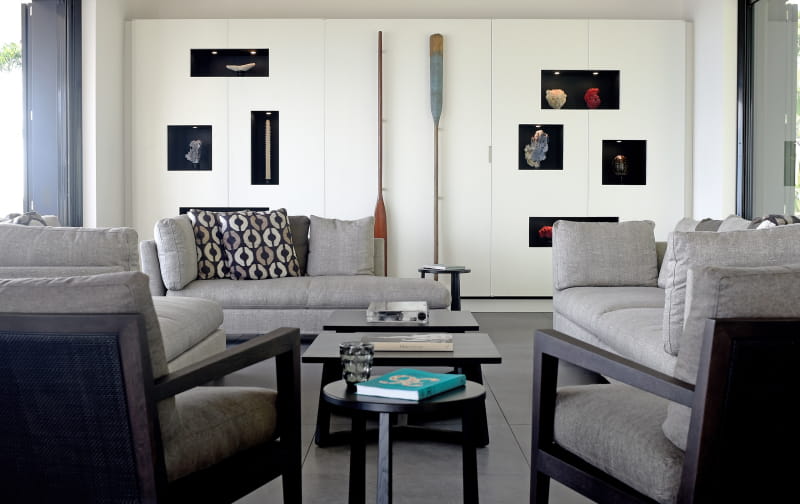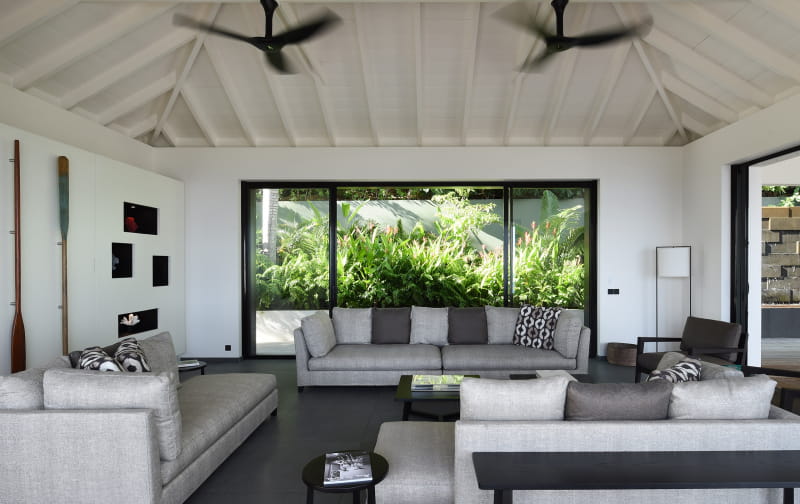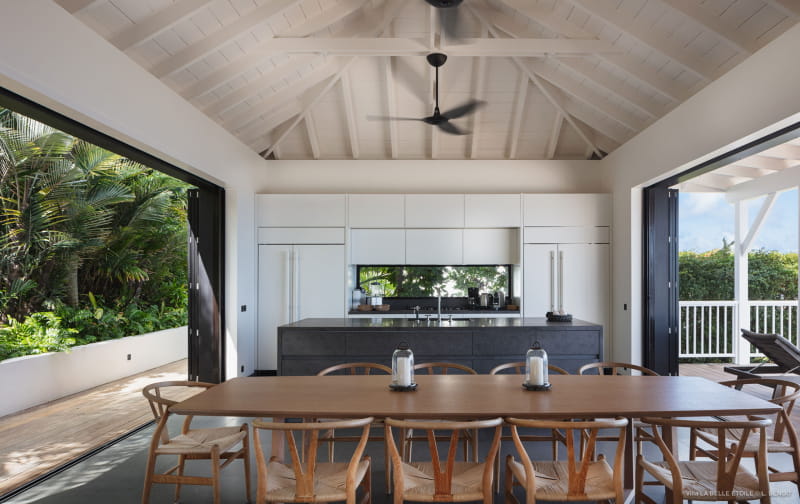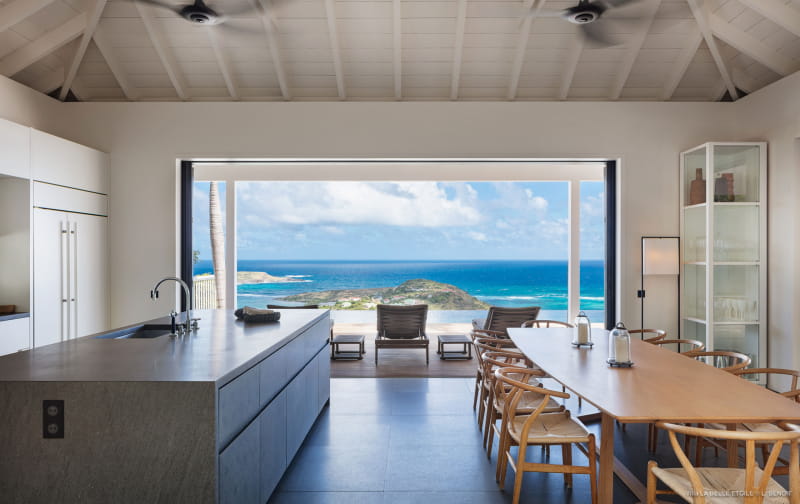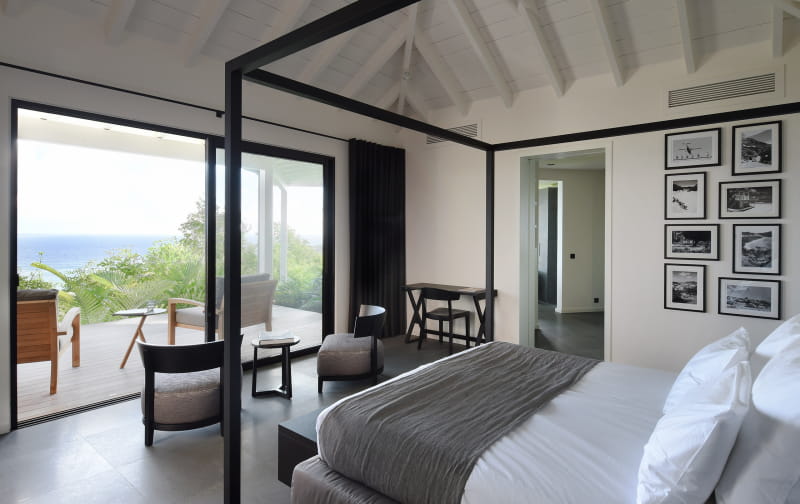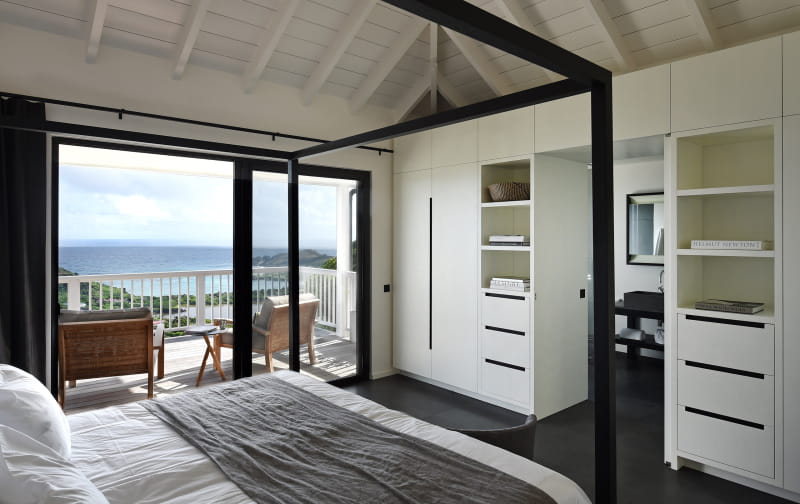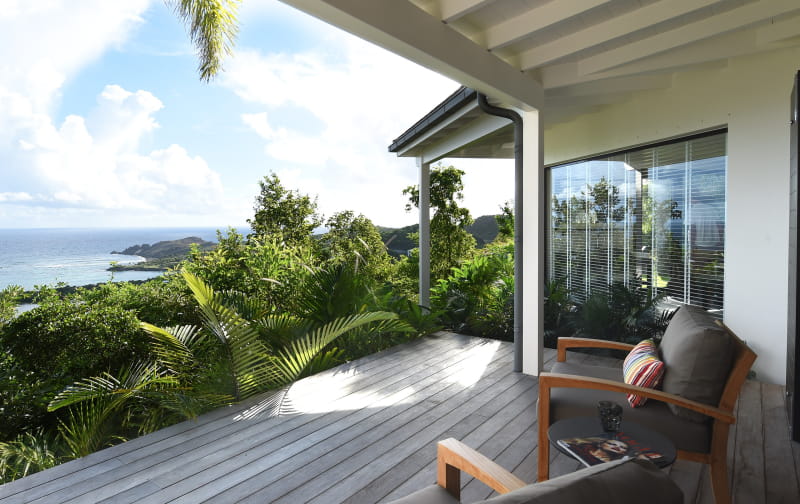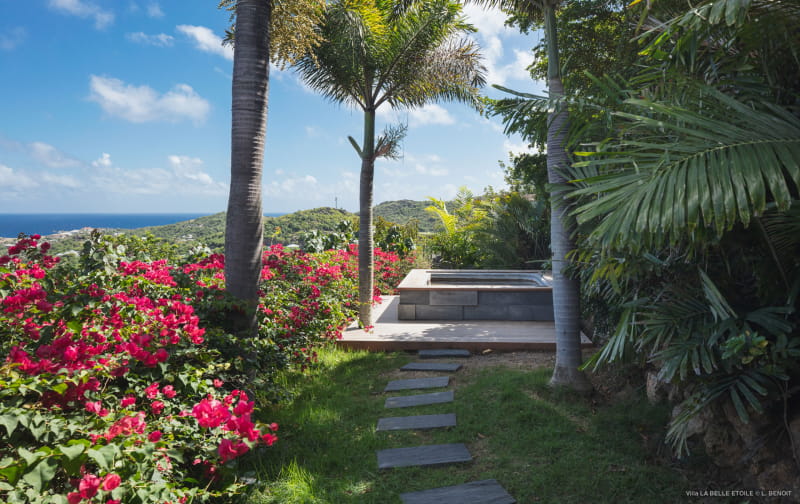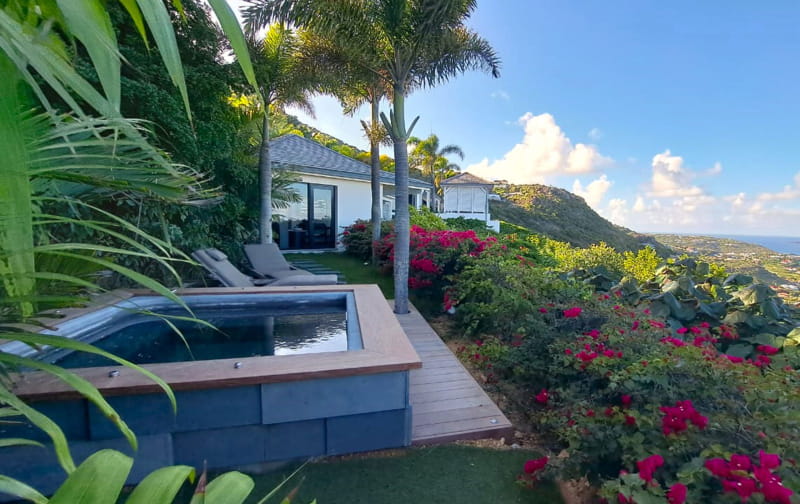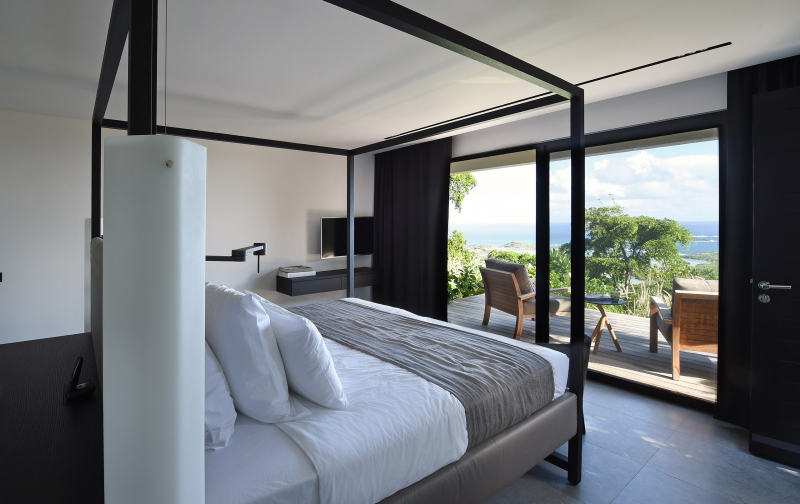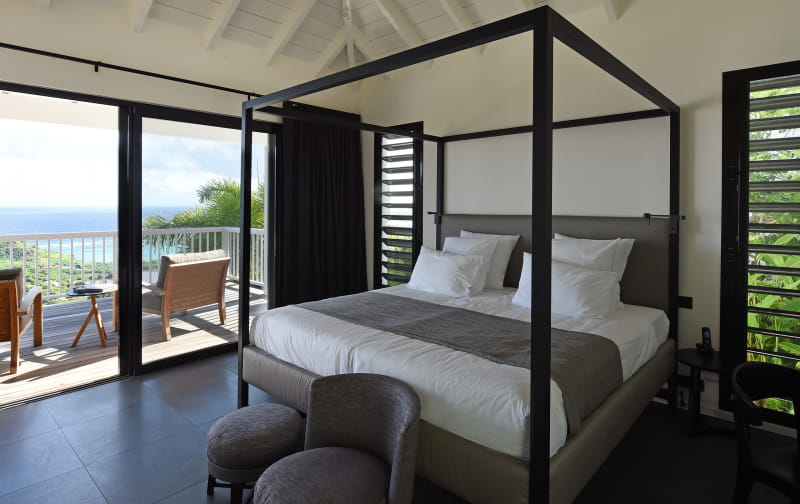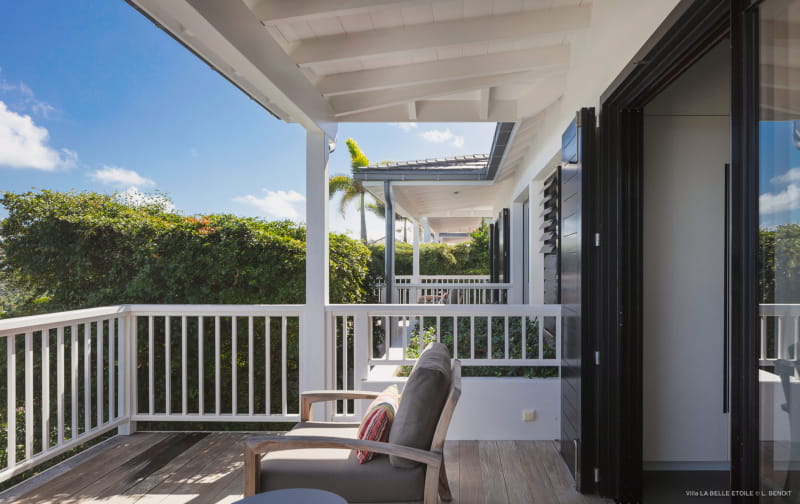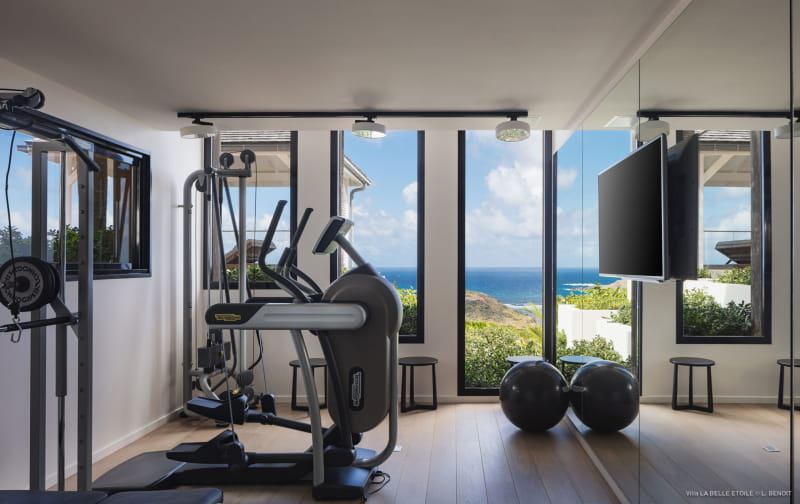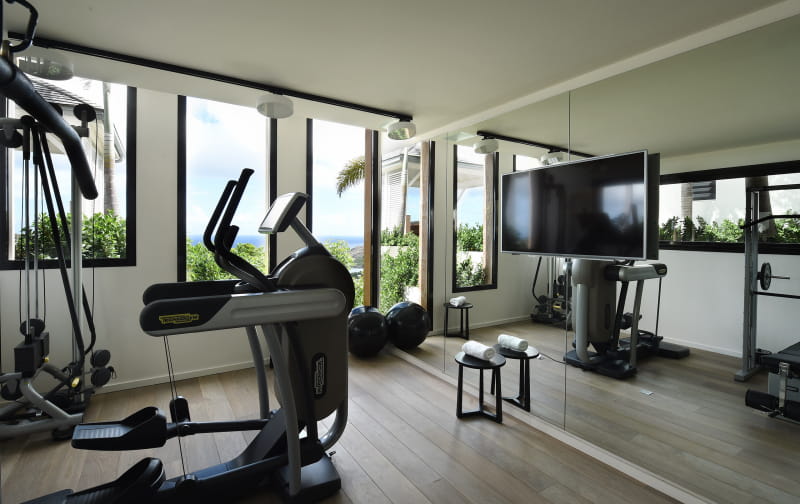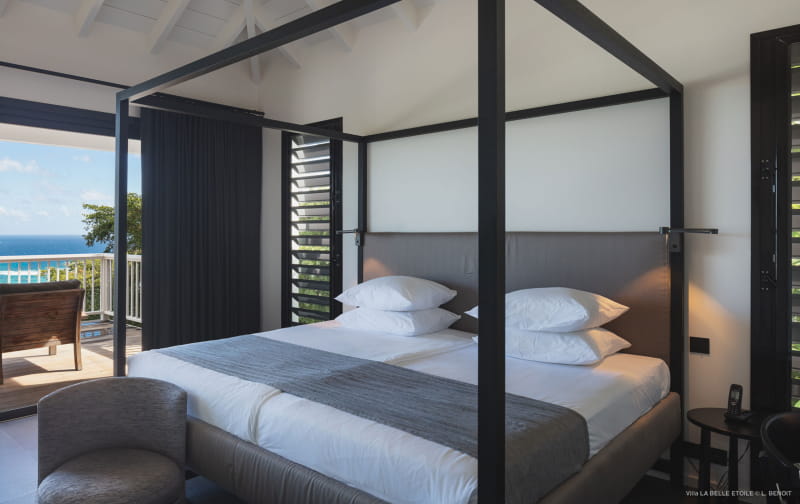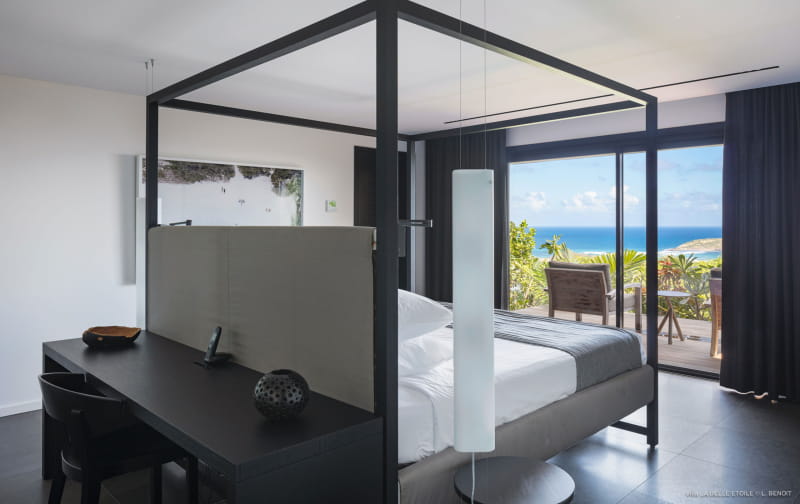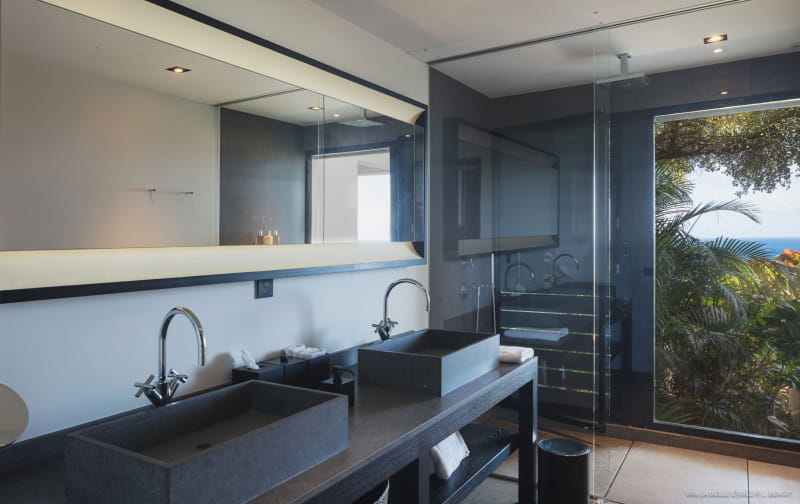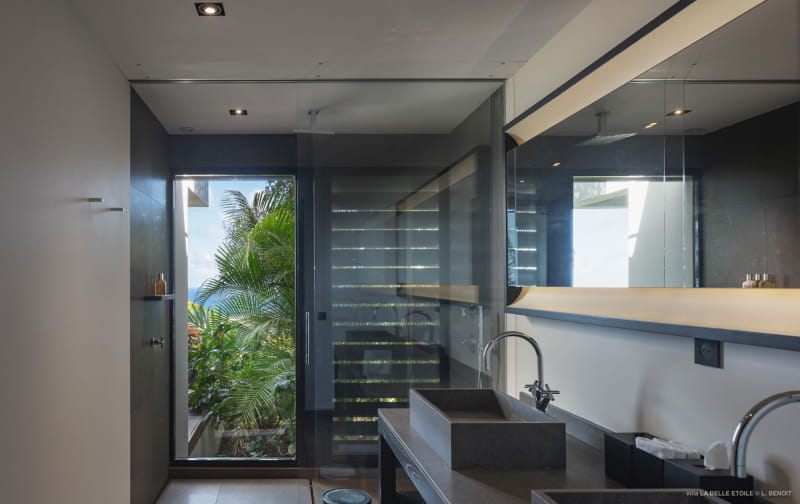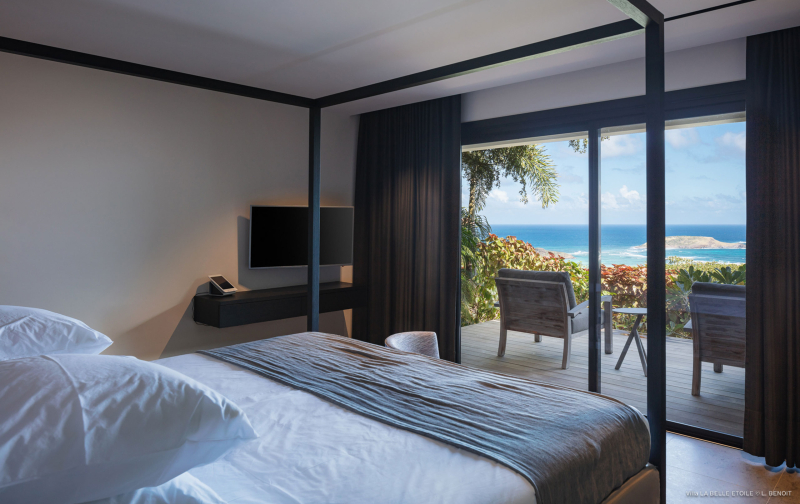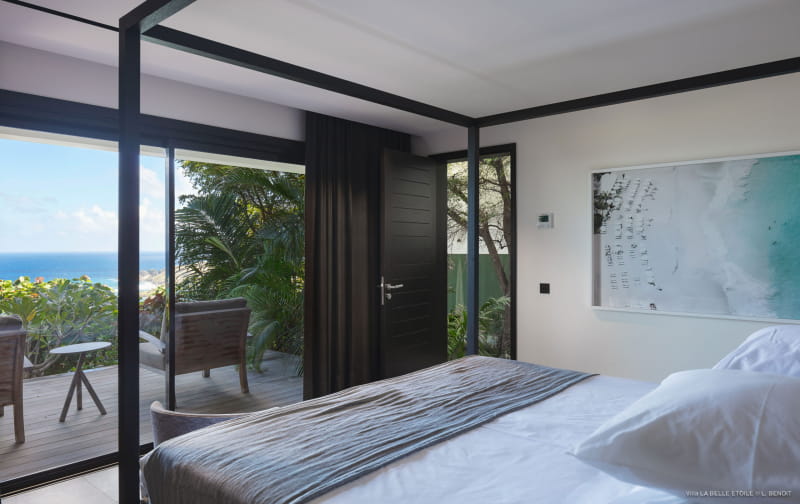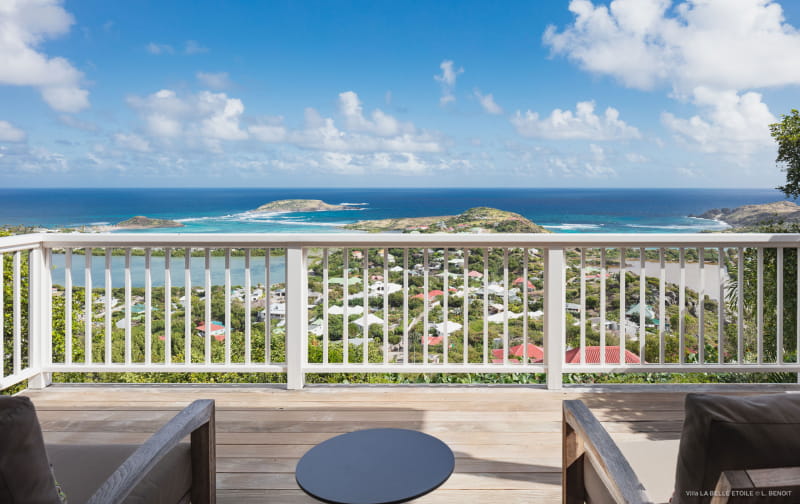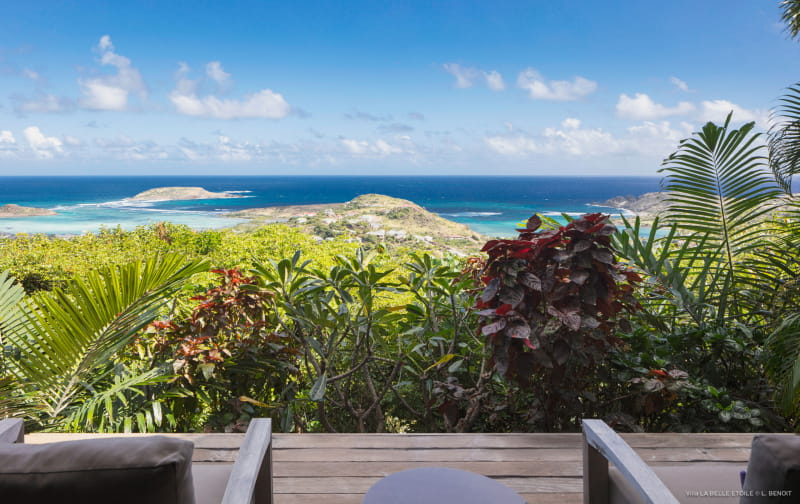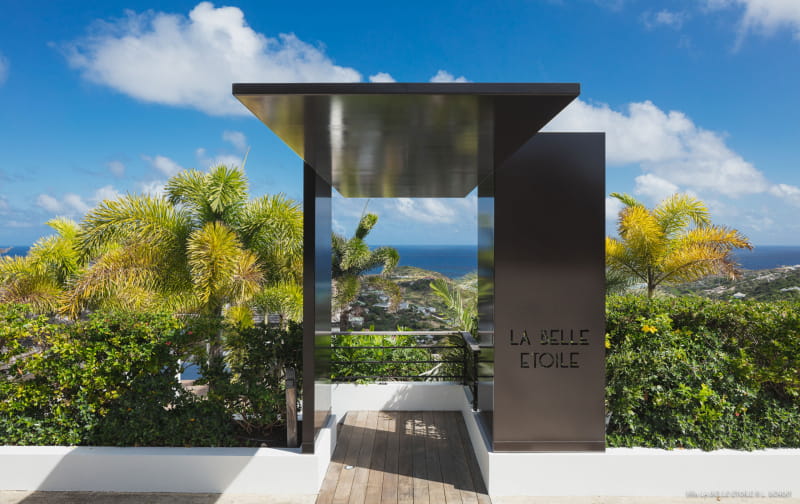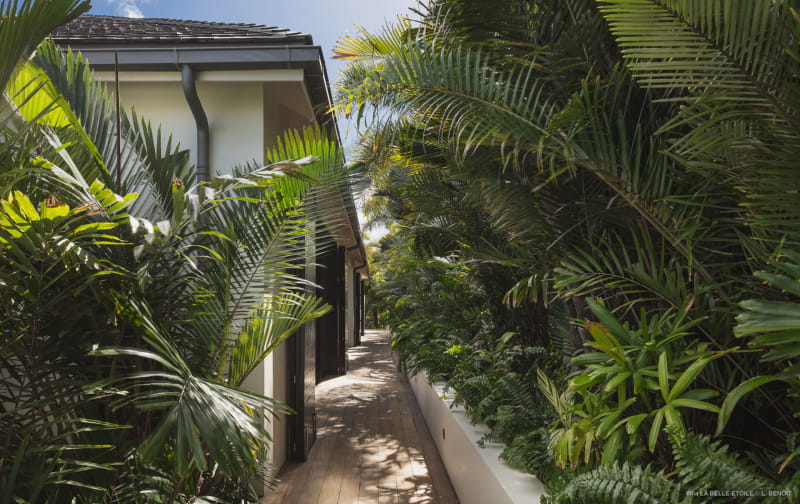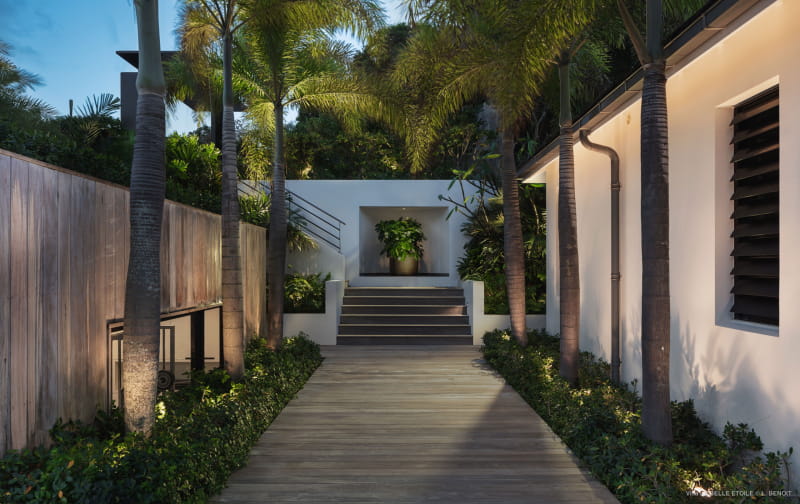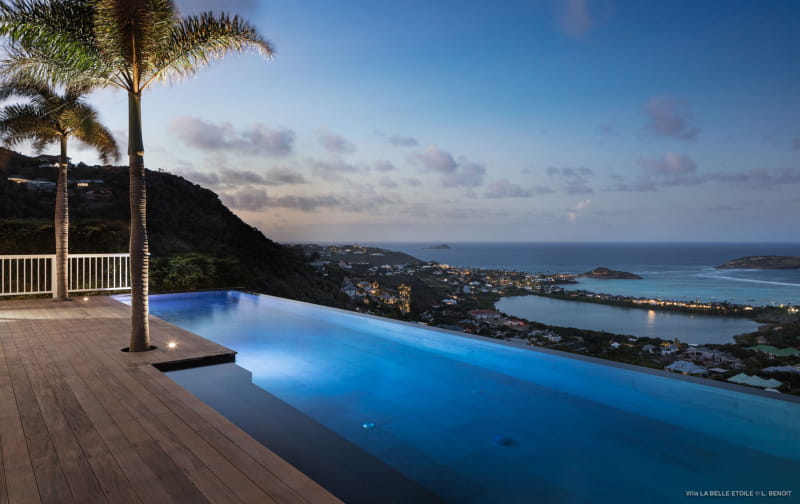 LA BELLE ETOILE
5 bedroom(s)
5 bath(s)
10 person(s)
Description
An absolute gem of a villa set in Saint Bart's most secret area. Luxury villa La Belle Etoile Saint Bart is a unique rental home designed for those who thirst for perfection. Especially when perfection includes generous amounts of the rarest of commodities: absolute privacy and blissful peace. Located in Vitet, Saint Bart's highest and quietest area, villa La Belle Etoile enjoys a fantastic view over the island's gorgeous east coast, where turquoise lagoons meet the deep-blue sea. A true haven for the most refined of Saint Bart lovers.

Daydreaming, playing and fine dining. Yet Villa La Belle Etoile is by no means isolated. A short drive will take you down to the white-sanded beaches of Grand-Cul-de-Sac, where you can enjoy some the best nautical activities available in Saint Bart. How about trying your hand at kite-surfing over crystal-clear waters? At noon or dinnertime, sit down at the restaurants of luxury hotels Sereno, Guanahani, or Le Toiny and enjoy high-quality food with a fantastic view. At Le Toiny, Chef Jarad McCaroll has recently been recognized Best Chef in the Caribbean by Gault & Millau... Why don't you come and see - or taste - for yourself?

The perfect setting for your most unforgettable vacations. If you'd rather have some quiet time, luxury villa La Belle Etoile has plenty to offer. Including a large wooden deck to accommodate your lounging needs, and an absolute stunning
.infinity pool… which, by the way, is one of the longest in Saint Bart. And that's not even mentioning the garden, a fantastic patch of nature right at your door, with manicured lawns and amazing palm trees. Villa La Belle Etoile is just as inviting indoors, with five ocean-facing bedrooms, an air-conditioned fitness room, and your new favourite spot: a hanging day bed from which to admire the breathtaking view. Villa La Belle Etoile can accommodate up to ten people and enjoys its own parking space.
Villa details
Living room
View : OceanEquipment Air conditioning - TV - Wifi - US satelliteInformation : Apple TV-Sonos sound system
Kitchen
Kitchen equipped for : 10 peopleEquipment Coffee - Expresso - Microwave - Mixer - Dish washer - Air conditioning - FanInformation : No BBQ
Bedroom 1
View : OceanEquipment Air conditioning - Safe - TV - US satellite - BathtubInformation : Master bedroom. Dressing- Table top fridge-Private covered terrac with hot spa
Bedroom 2
View : OceanBed size : King 72 * 84Equipment Air conditioning - Safe - TV - US satelliteInformation : Private covered terrace
Bedroom 3
View : GardenBed size : King 72 * 84Equipment Air conditioning - Safe - TV - US satelliteInformation : Private covered terrace
Bedroom 4
View : GardenBed size : King 72 * 84Equipment Air conditioning - Safe - TV - US satelliteInformation : Private covered terrace - On a lower level, connect with bedroom 5
Bedroom 5
View : OceanBed size : King 180 * 200Equipment Air conditioning - Safe - TV - US satelliteInformation : Private covered terrace - On a lower level, connect with bedroom 4
Service +
Maid - Pool guy - Gardener - Linen - Beach towelsService :
Continental breakfast included
Cleanning and turn down service 7/7
Satellite internet
Restrictions
No smoking - No animalsChildren : No child under 8 years oldInformation : High Season rate from november 15th
Rates
Price / week *
Low Season 2023
From 04/15/2023
To 12/15/2023
Festive 2023/2024
From 12/15/2023
To 01/10/2024
High Season 2024
From 01/10/2024
To 04/15/2024
1 bedroom
$20,000
$105,000
$30,000
2 bedrooms
$20,000
$105,000
$30,000
3 bedrooms
$20,000
$105,000
$30,000
4 bedrooms
$22,500
$105,000
$40,000
5 bedrooms
$25,000
$105,000
$45,000
*Rates are subject to change without notice and do not include an additional 10% service fees
A 5% lodging tax is applied since January 1st,2008