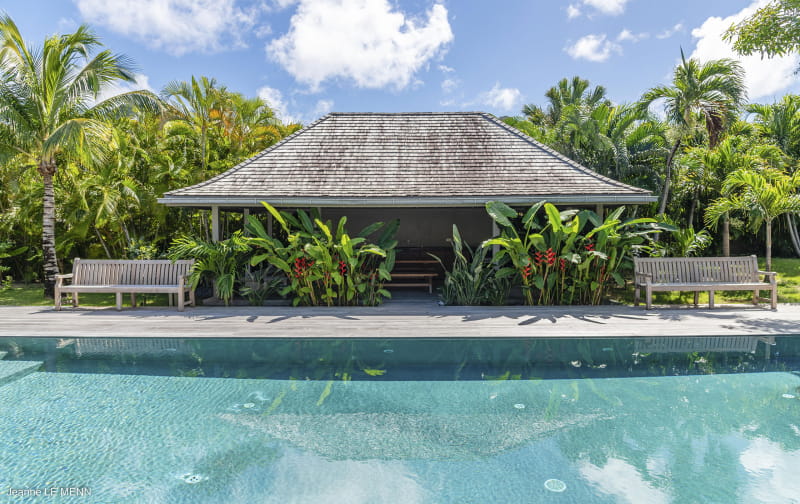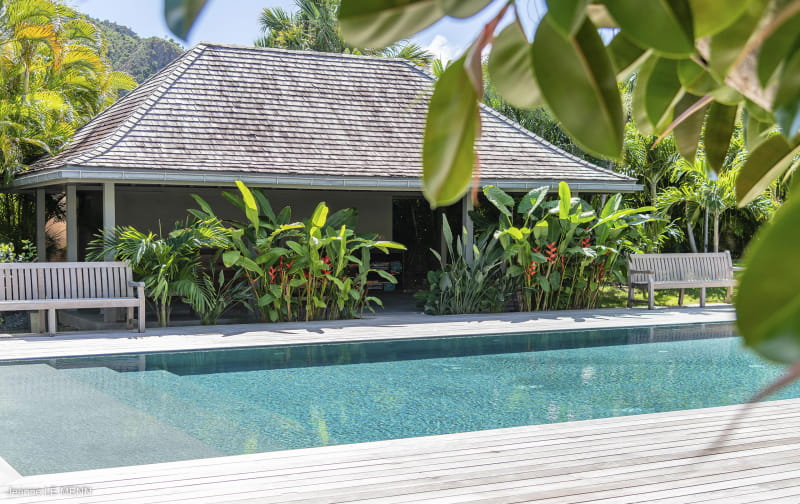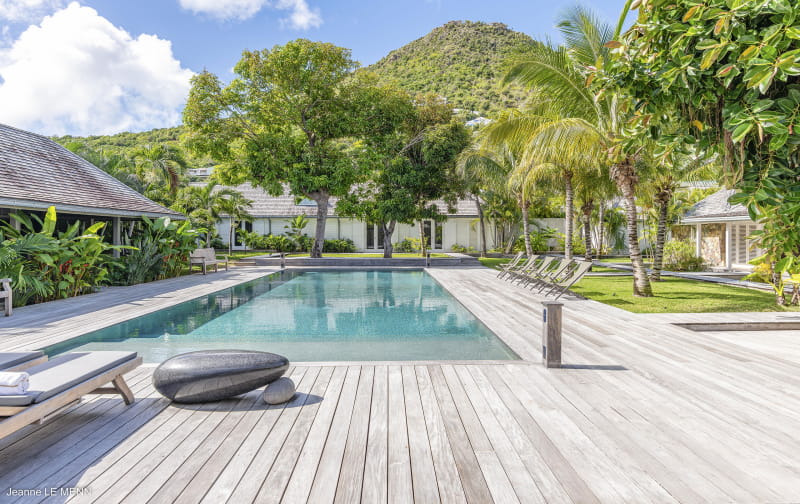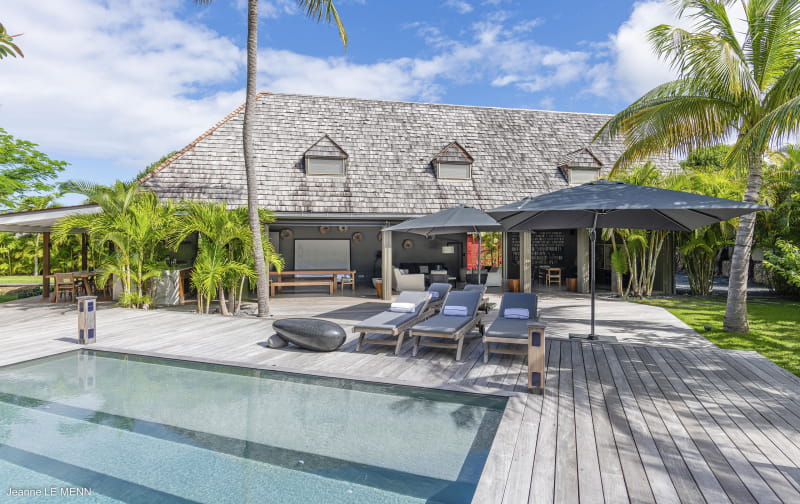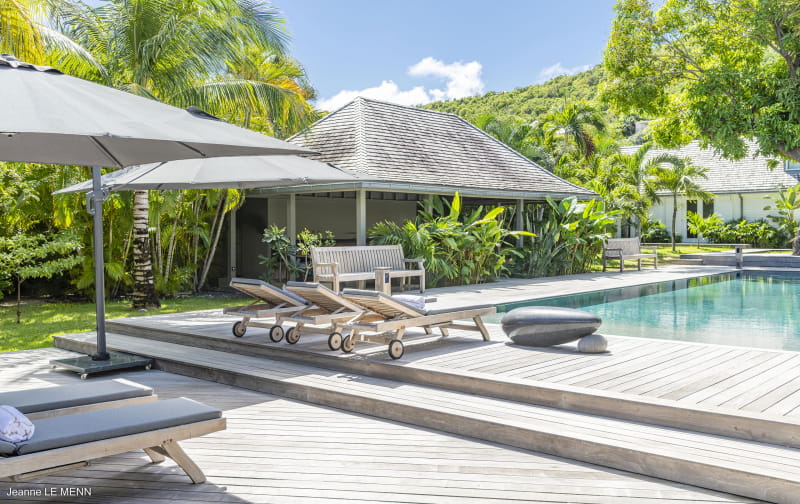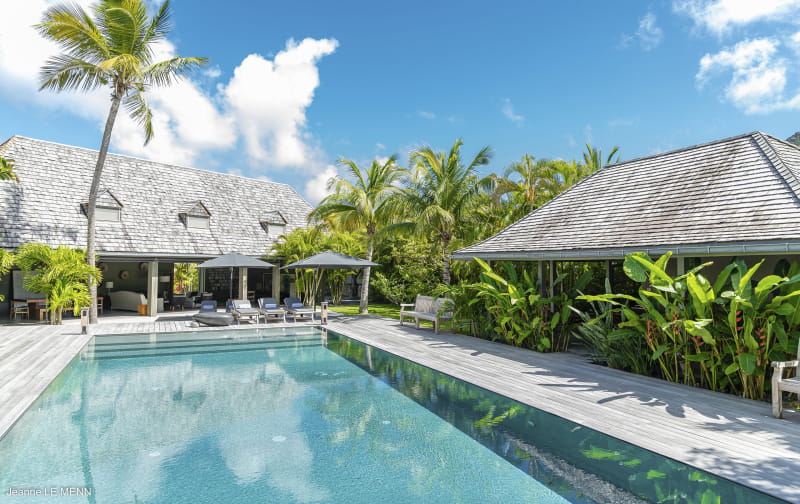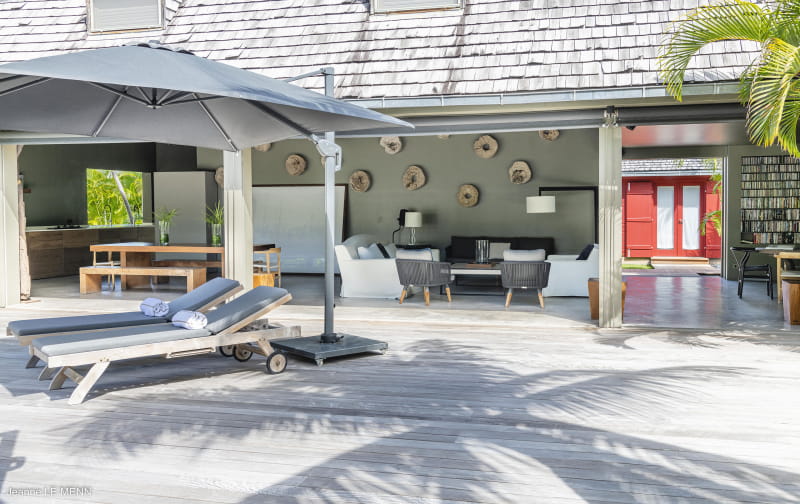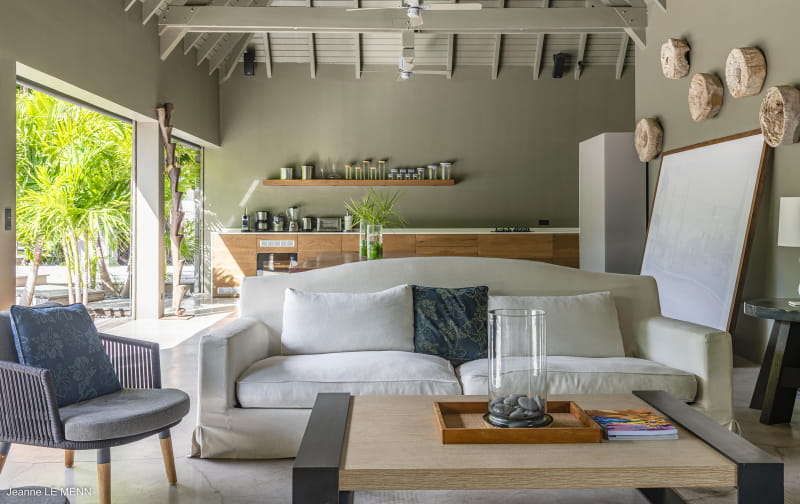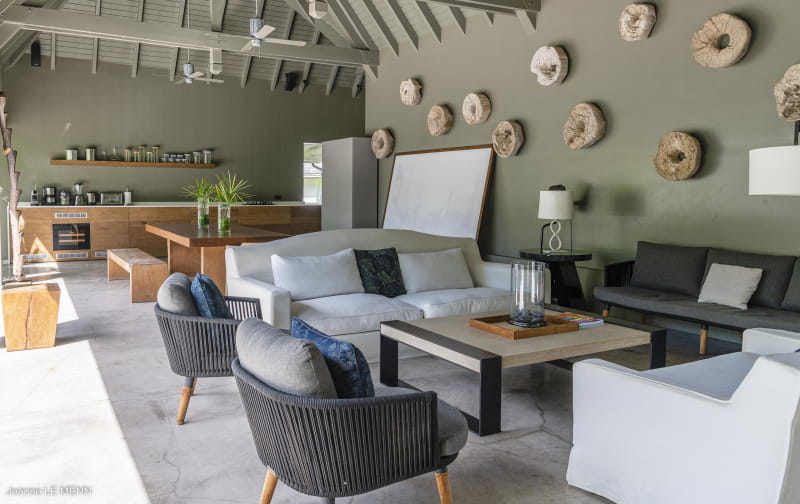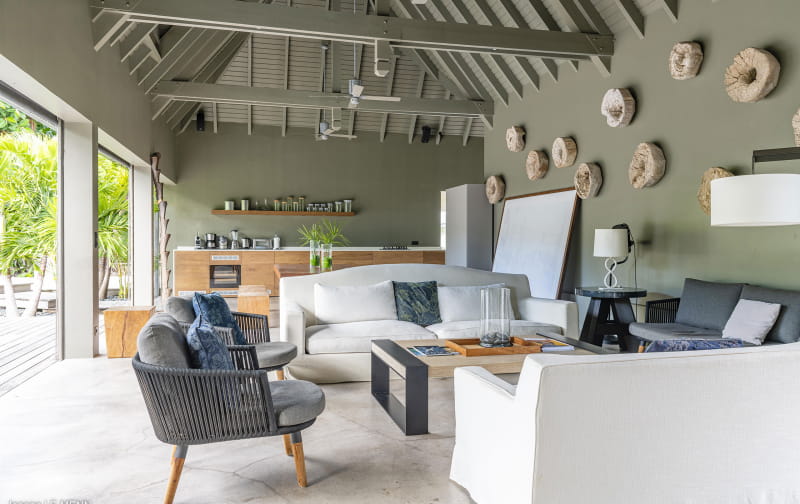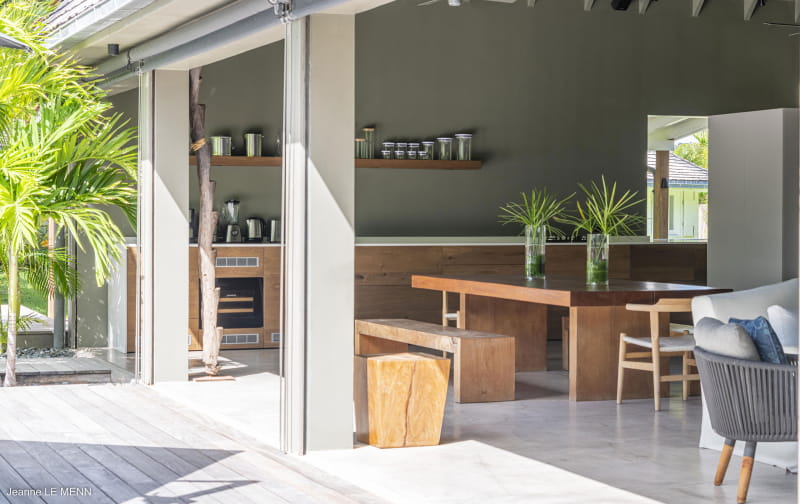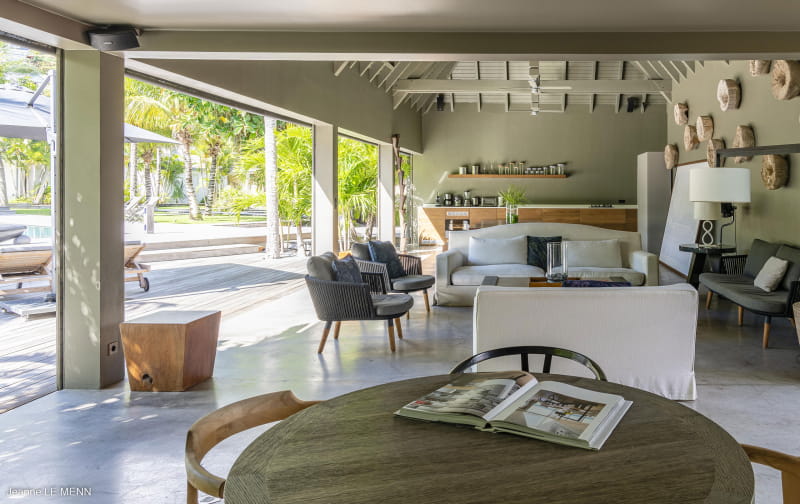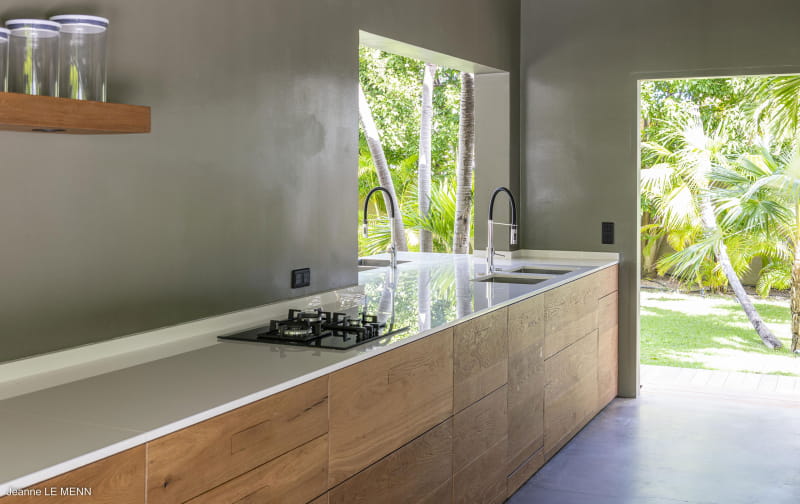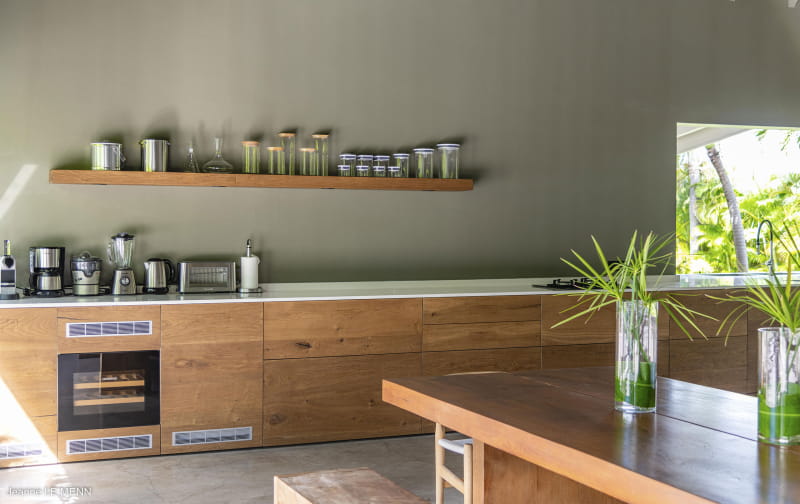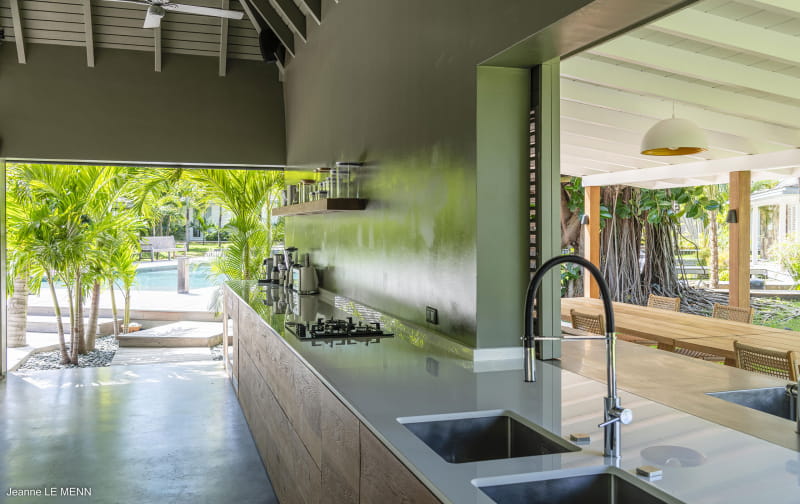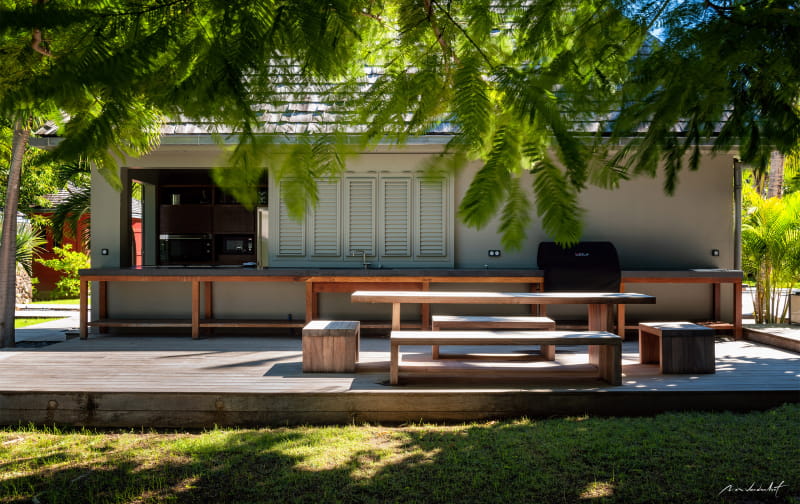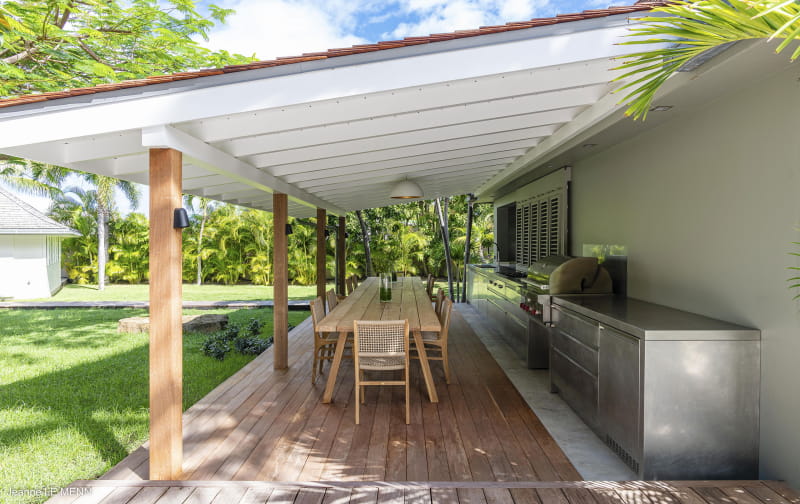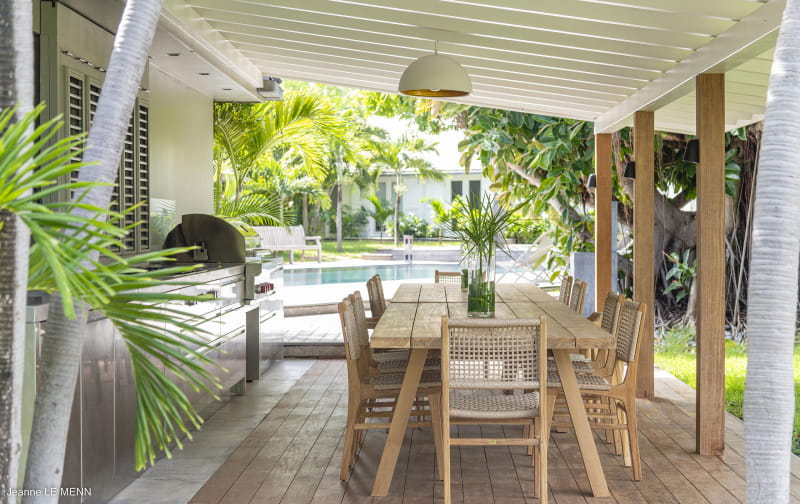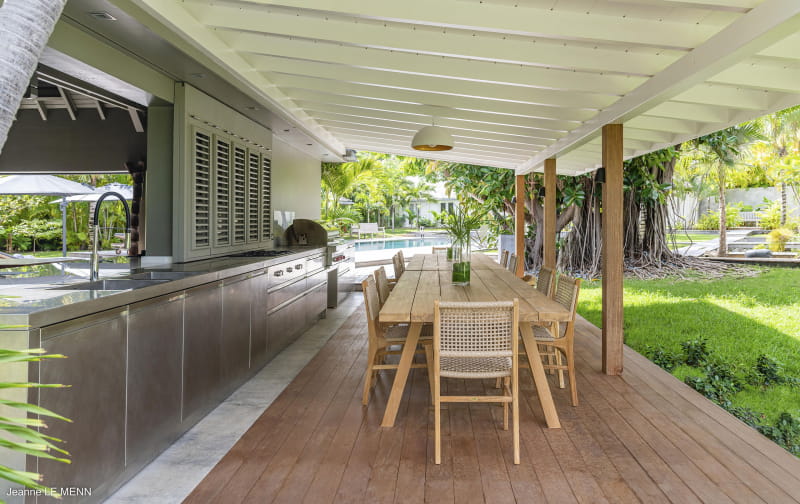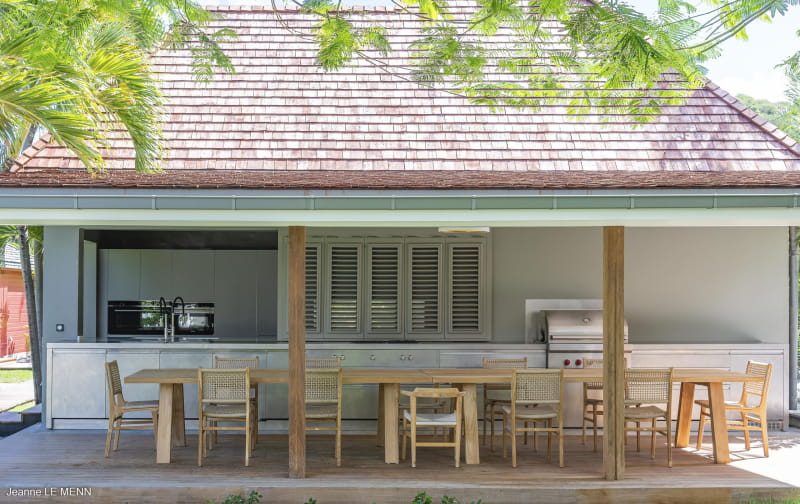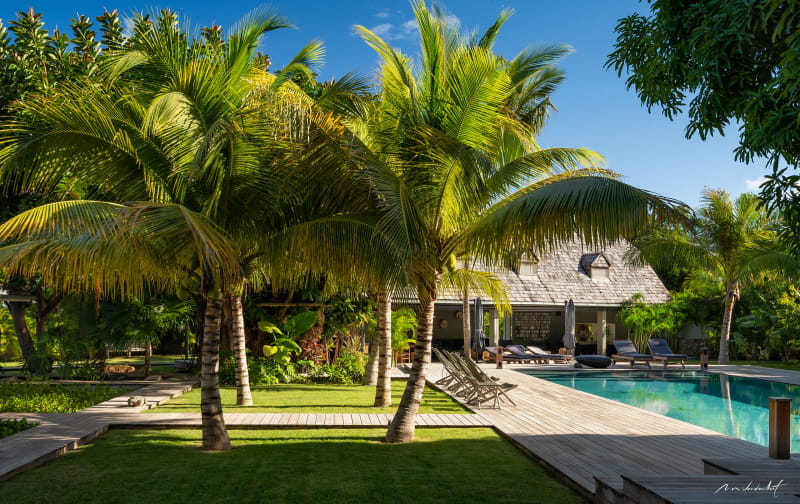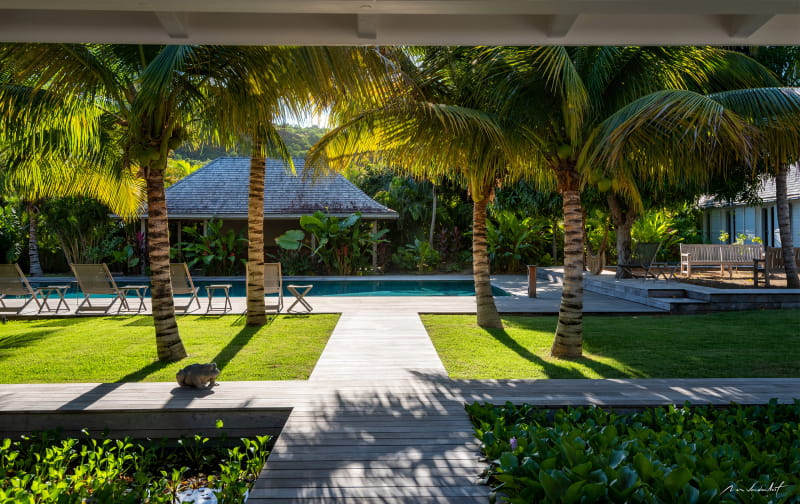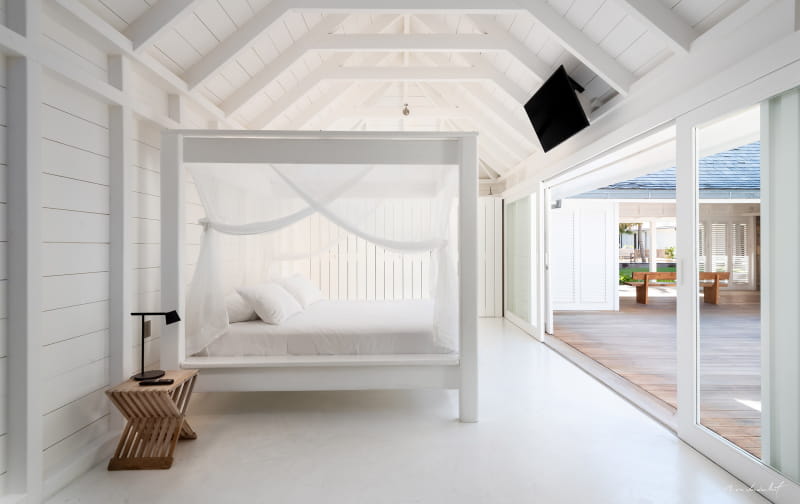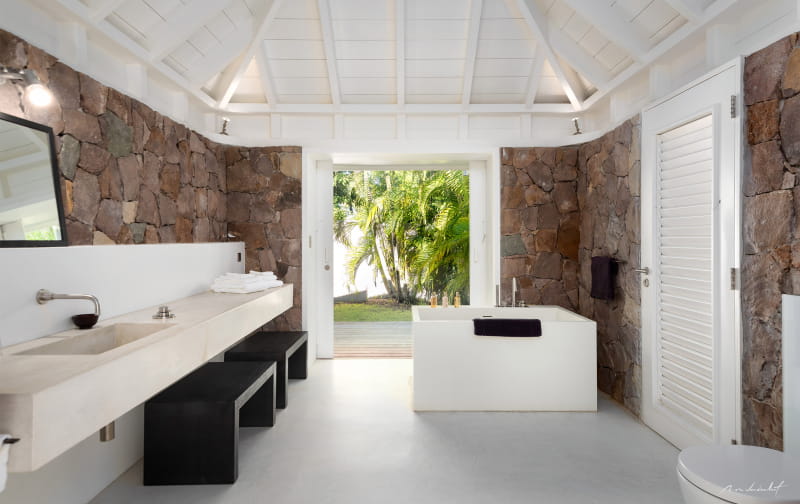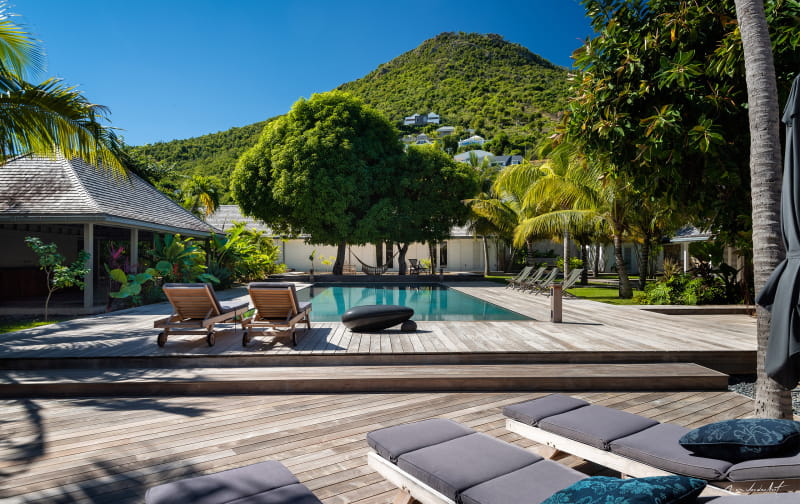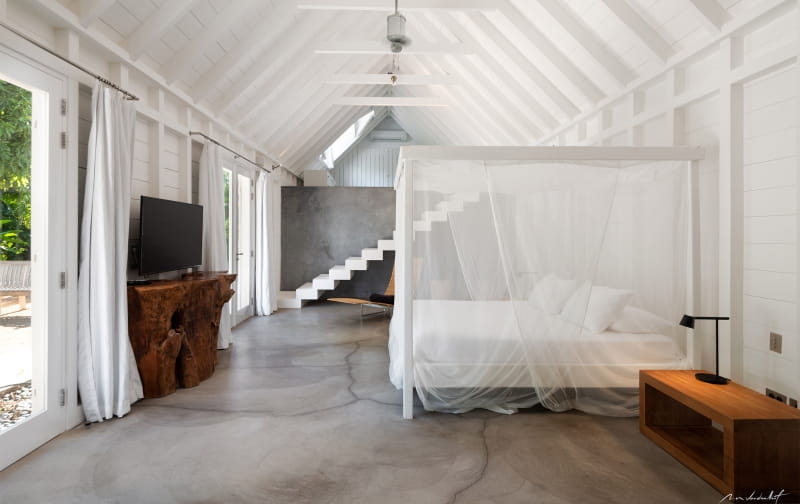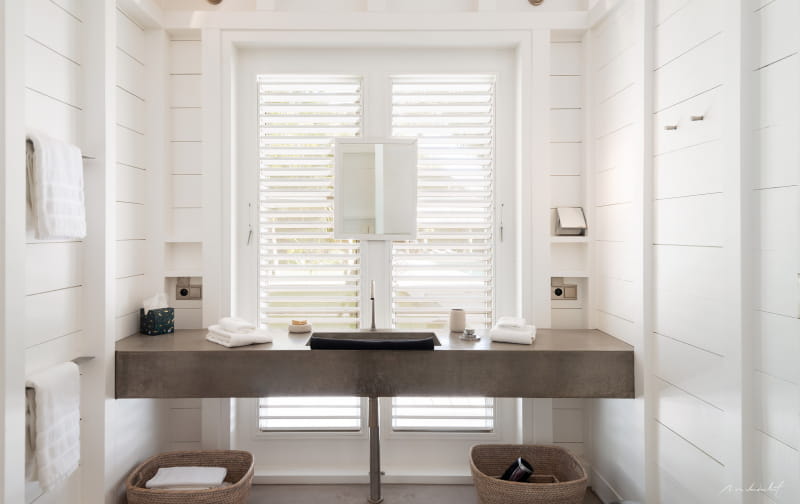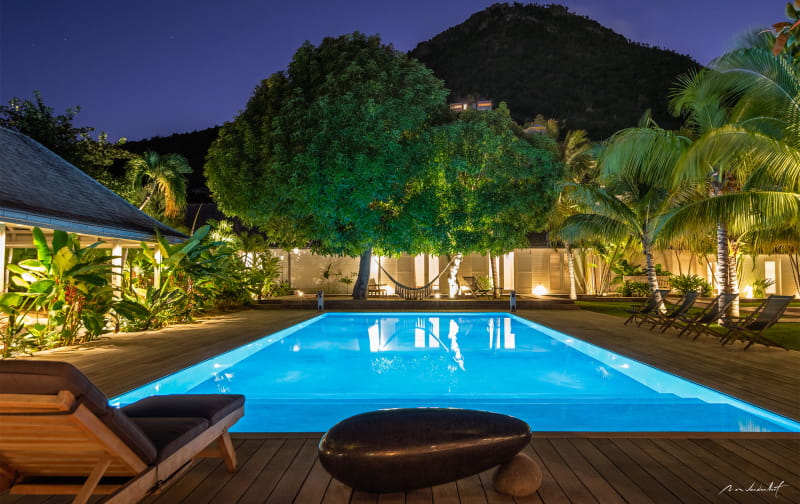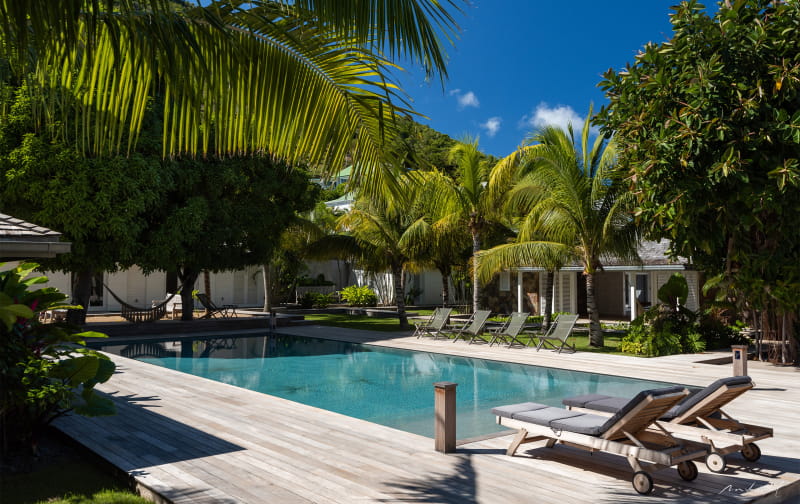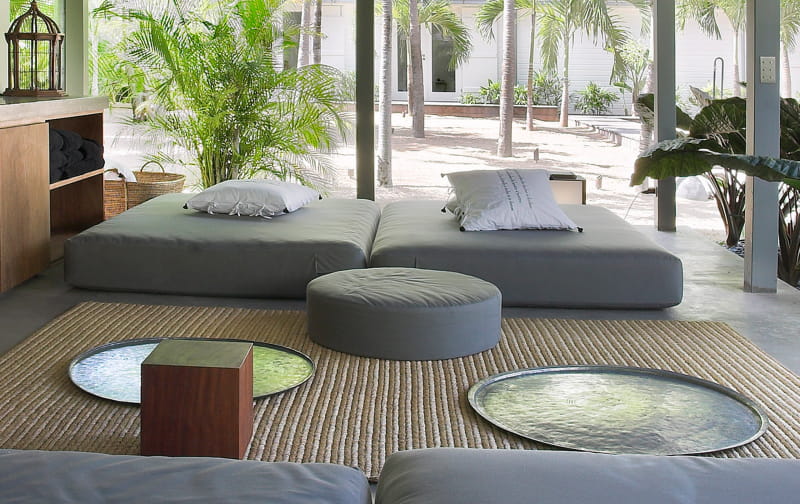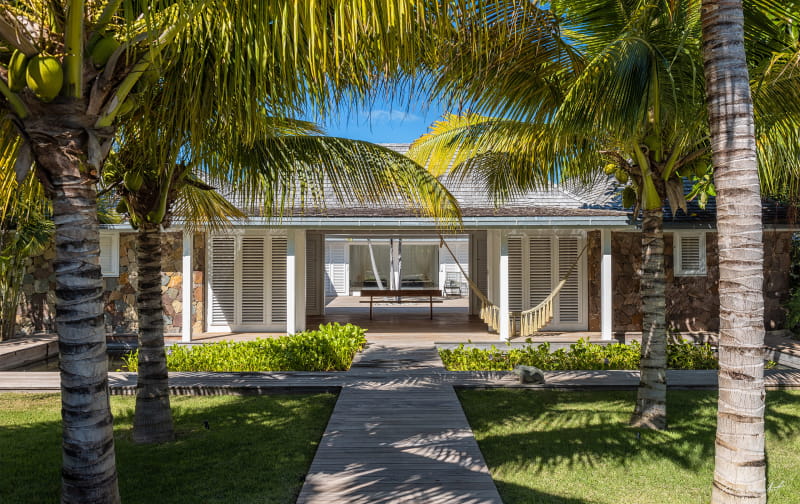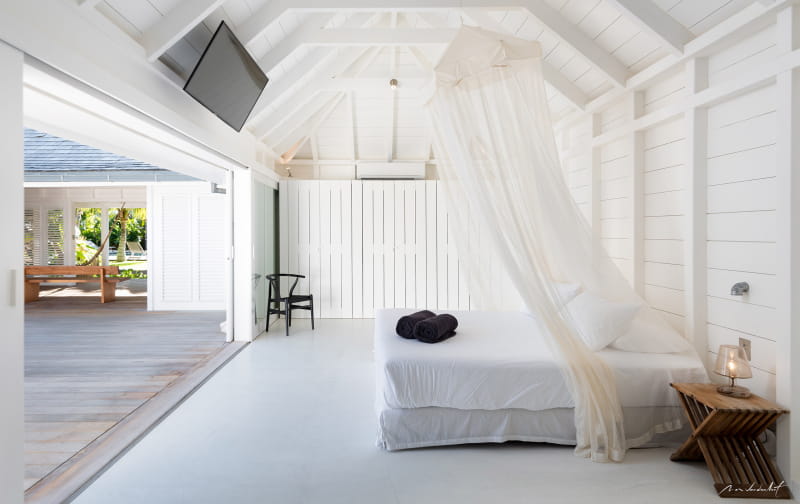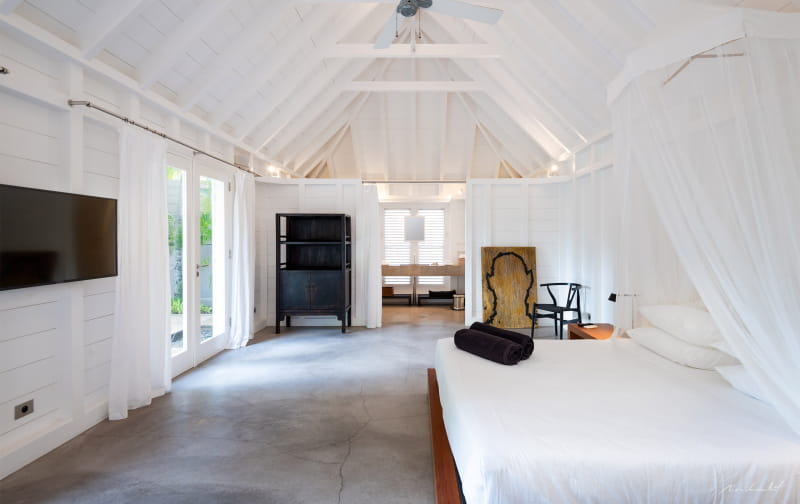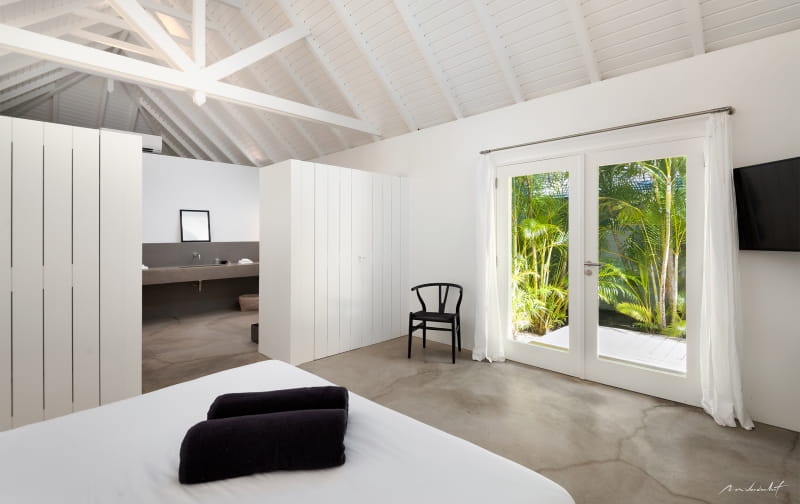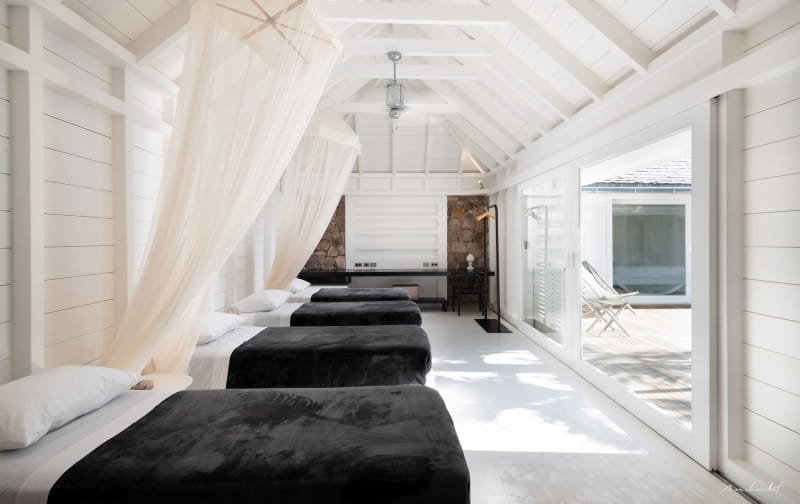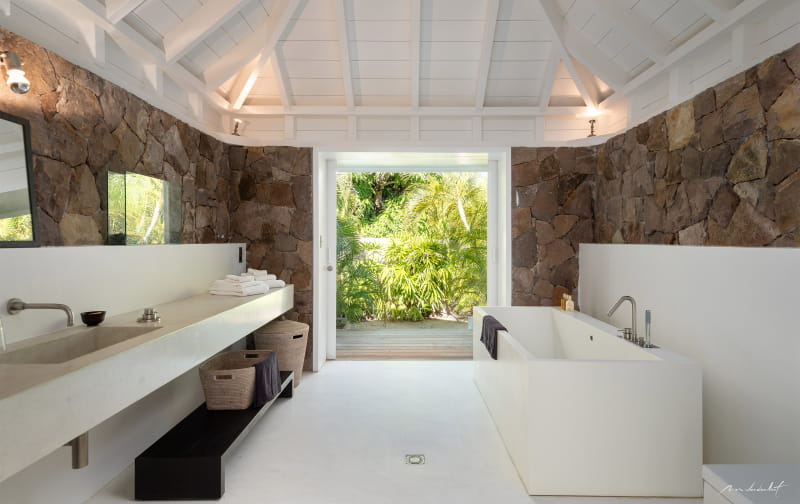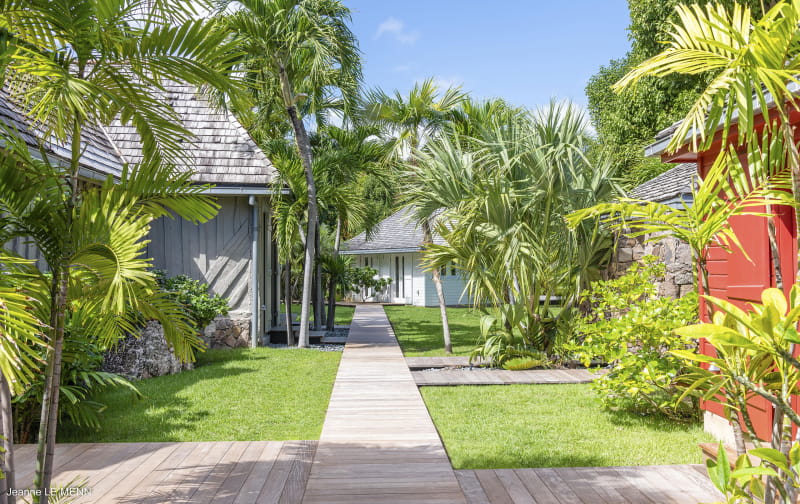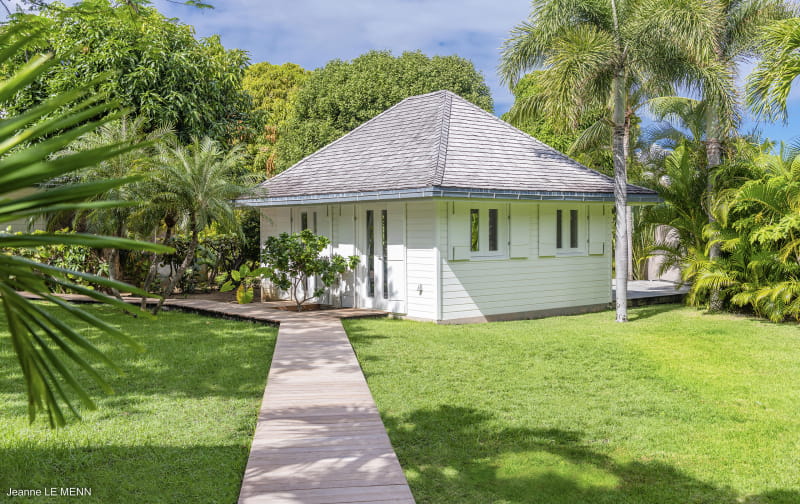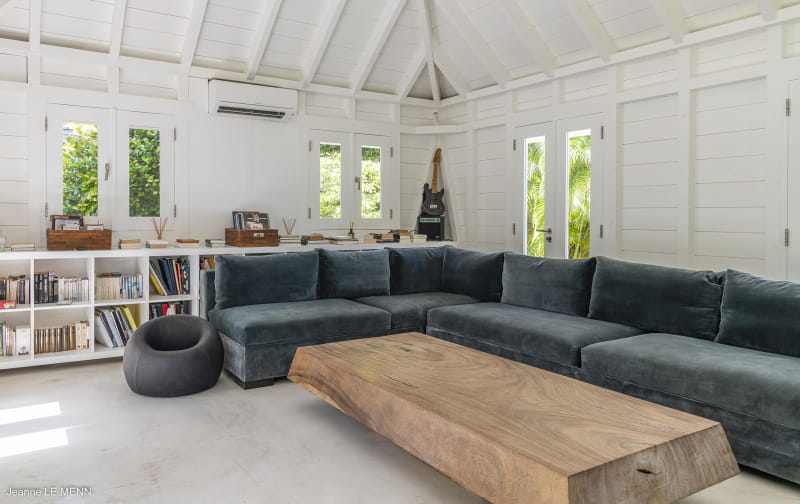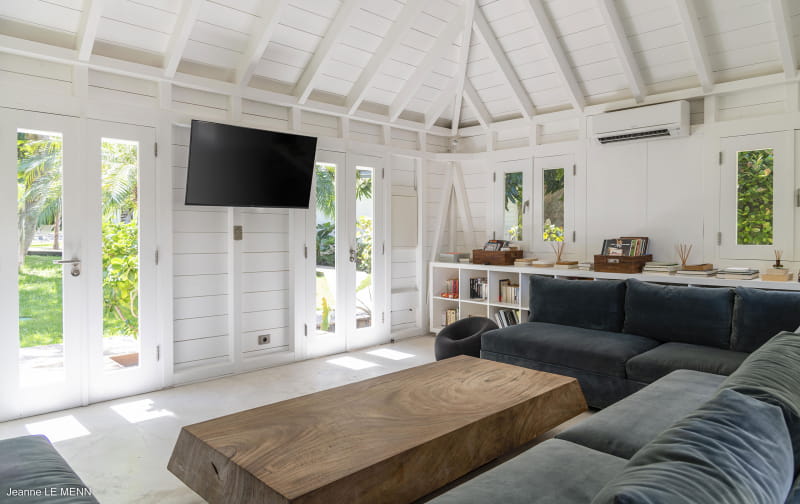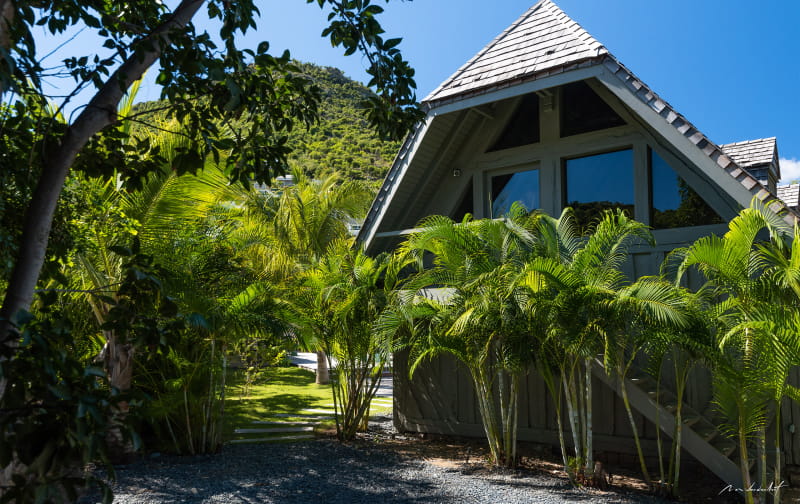 Description
Unique in the panel of rental villas of St Barts, MANOIR VOLTAIRE is a beautiful domain located at only few steps from the beach of Lorient.
This is a magnificent 7 bedrooms villa housing a lush tropical garden with a long pool. Bedrooms are located in individual bungalow for more privacy, with 6 bathrooms for 7 bedrooms. The modern and fully equipped kitchen opens onto the lounge and the garden.
MANOIR VOLTAIRE is a magical place, away from view, for a dream vacation in St Barthelemy.
Villa details
Living room
View : GardenEquipment Mosquito net - WifiInformation : Sonos
Kitchen
Kitchen equipped for : 15 peopleEquipment Gaz BBQ - Coffee - Expresso - Toaster - Microwave - Mixer - Dish washer - Iron - FanInformation : 2 freezers
Bedroom 1
View : PoolBed size : King 72 * 84Equipment Air conditioning - Fan - Safe - TVInformation :
Master bedroom
Mezzanine with large fit room, Dish, Canal +, Apple TV, inside shower, 1 sink
Bedroom 2
View : GardenBed size : King 72 * 84Equipment Air conditioning - Fan - SafeInformation : Apple TV, inside shower, 1 sink
Bedroom 3
View : GardenBed size : King 72 * 84Equipment Air conditioning - Safe - TVInformation : Apple TV, inside shower, 1 sink
Bedroom 4
View : GardenBed size : King 72 * 84Equipment Air conditioning - Safe - TVInformation : Apple TV, inside shower, 1 sink
Bedroom 5
View : GardenBed size : King 72 * 84Equipment Air conditioning - TVInformation : Apple TV, bath, outside shower, 1 sink, same bathroom with bedroom 6
Bedroom 6
View : GardenBed size : Twin 39 * 75Equipment Air conditioning - TVInformation : Four twins beds, Bathroom shared with bedroom 5
Bedroom 7
View : GardenBed size : King 72 * 84Equipment Air conditioning - Safe - TV - BathtubInformation : Apple TV, large bath, outside shower, 1 sink
Service +
Maid - Pool guy - Gardener - Linen - Towels - Beach towels
Restrictions
Information : High Season rates applied from November 15th
Location
Location:
Lorient
Latitude:
17.905365
Longitude:
-62.825581
Gustavia:
10 min
Restaurant:
2 min
Airport:
6 min
Supermarket:
2 min
Nearest beach:
Lorient
Rates
Price / week *
Low Season 2023
From 04/15/2023
To 12/15/2023
Festive 2023/2024
From 12/15/2023
To 01/10/2024
High Season 2024
From 01/10/2024
To 04/15/2024
1 bedroom
$35,000
$200,000
$45,000
2 bedrooms
$35,000
$200,000
$45,000
3 bedrooms
$35,000
$200,000
$45,000
4 bedrooms
$35,000
$200,000
$45,000
5 bedrooms
$40,000
$200,000
$50,000
6 bedrooms
$45,000
$200,000
$55,000
7 bedrooms
$50,000
$200,000
$65,000
*Rates are subject to change without notice and do not include an additional 10% service fees
A 5% lodging tax is applied since January 1st,2008